Transfer of international comms operations rescheduled for October, and seen as growth rather than pure cost-cutting play.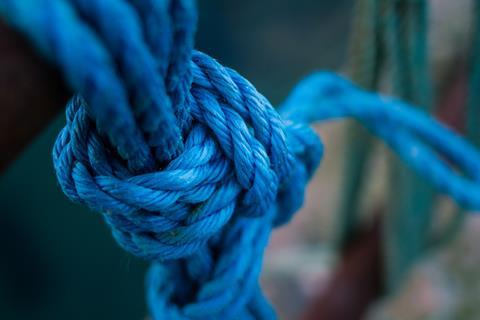 Deutsche Telekom (DT) denied the pending integration of its carrier services and enterprise communications businesses will result in job cuts, saying it will re‑invest the cost savings it generates in pursuit of growth.
The restructuring move, which will see Deutsche Telekom Global Carrier (DTGC) absorbed by the Group's home-market business Telekom Deutschland (TDE), will "not be a reason to lay off staff", according to a document laying out its mechanics and motivations for DT's shareholders. "Instead, freed-up capacities are to be used in order to intensify sales efforts with the aim of generating higher revenues", it added.
New October target
The reorganisation now appears scheduled for completion in or around October 2020, with some slippage from its original "mid‑2020" timeframe (Deutsche Telekomwatch, #92). DT's document intimated this was because of the switch of its Annual General Meeting (AGM) from April 2020 to a virtual event in June 2020, in response to the COVID‑19 pandemic.
Taking the format of a "spin-off by absorption", the transaction requires approval by DT shareholders at the June 2020 AGM. Following that, the operator needs to perform various other administrative and financial steps, including clearance by TDE's shareholders (a formality), a capital increase in TDE, and addition of those moves to the commercial registers of DT and/or TDE.
DT indicated it plans to file to register the spin‑off by the end of August 2020, and complete registration by 1 October 2020.
DT's de-cluttering
As outlined previously, the transfer of DTGC forms part of an ongoing tidy‑up of DT's kaleidoscopic business-to-business (B2B) interests, approved by the Group's Supervisory Board in September 2019–October 2019 but still some way away from completion.
The move is seeing DTGC's Telekom Global Carrier (TGC) area, which sells aviation, carrier, and roaming services to other telcos, content providers, and large corporate clients, melded into TDE's Business Customers division (headed by Hagen Rickmann).
TGC's sister Network International (NWI) area, which operates the Group's carrier services platforms and facilities, is set to be absorbed by TDE's technology arm Deutsche Telekom Technik (DTT), which is overseen by Walter Goldenits, Managing Director of Technology at TDE. This step requires an additional "sale and transfer agreement", ostensibly because DTT is a distinct subsidiary of TDE, rather than an internal division.
To add another layer to the whole thing, TGC and NWI currently both lie within DTGC's organisation but sit separately within DT's ownership structure (in the Europe and Group Headquarters & Group Services segments, respectively).
Further, in parallel with the re‑housing of DTGC, the Telecommunications Services and Classified ICT units of DT's challenged enterprise division T‑Systems' (T‑Sys) are also being transferred to TDE, and will sit alongside TGC within Rickmann's Business Customers area.
Overall, DT's aim is to create a more harmonic and functional B2B communications business and end internal conflicts around product development and sales, as particularly seen in the past between T‑Sys and TDE (Deutsche Telekomwatch, #86, #89, and #92).
By creating a closer relationship between DTGC and other B2B services units, it sees opportunities to create both revenue and cost synergies, "pooling" account management and improving alignment of large enterprise clients' demands with DT's international infrastructure investments.
It could also bring greater heft to DTGC's negotiating position when buying capacity, and enable DT to address perceived trends towards "internationalisation" and "standardisation" of businesses' network needs. Here, the move could tie in with previous hints DT is becoming a more-internationally-minded and less-Germany-focused player in B2B growth areas such as Internet of Things.