Home broadband devices set for Group-wide revamp.
Desire for data drives DT to RDK.
Broadband eclipses TV for now in DT's software platform focus.
DT embraces open-source community.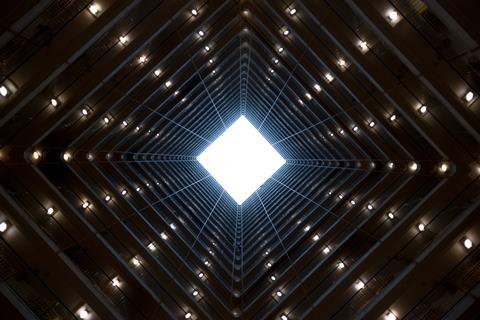 Deutsche Telekom is gearing up to roll out the Reference Design Kit (RDK) open source software platform to its next-generation home gateway devices in a Group-wide technology overhaul of its broadband service strategy.
Few details are available, but DT was said to be launching RDK this year on four different access technologies (DOCSIS, DSL, GPON, and LTE) and on seven home broadband devices, according to Wouter Cloetens, Chief Architect for Fixed Broadband Devices at DT, speaking during a recent webinar hosted by GCS Recruitment Specialists.
He said the software is already "up and running" on DSL and GPON at ten operators within DT, but it is not clear whether these are pilots or commercial deployments.
On another webinar hosted by Caretta Research in March, Pedro Bandeira, Vice-President of Product & New Business, Europe, at DT, said that the operator has decided to use RDK for all its broadband gateways and it was "getting ready to launch next month".
RDK is an open-source software platform for video set-top boxes (i.e., RDK-V), broadband devices (i.e., RDK-B), as well as connected home Internet of Things (IoT) devices. It is deployed on 80 million devices, according to the latest update from RDK Management, the consortium that manages RDK and a community of 500 companies. The advantages of RDK for cable operators and telcos is that it can run on multiple access technologies and offers more control over their services, device management, and overall customer experience, rather than having features and capabilities set by the latest models of customer premise equipment (CPE). New features and services can be deployed at once to millions of video or broadband devices. Alternatives to RDK include Google's Android TV and Amazon's Fire TV.
DT is a vocal advocate of RDK and an active contributor in the open source community.
RDK was flagged as one of the Group's strategic innovation priorities in 2020 for broadband services, alongside "cloudifying" Smart Home offerings, Home Orchestration of DT services and devices, cloud-based Magenta Gaming, and voice control for DT services via the Magenta Voice mini speaker.
"Initial applications and prototypes" for RDK were launched in 2020 in Croatia, Germany, Greece, and Hungary and a "comprehensive pilot" was planned for early-2021, according to DT's FY20 Annual Report.
" We are working to ready our router operating system for the digital future – with enhanced cloud-based connectivity management and service quality, a superior customer experience and standardized operation via app, PC, or TV, and value-added applications, such as child protection functions, home security, predictive maintenance, and troubleshooting. "

— DT Annual Report, FY20.
The data makes the difference
DT was attracted to RDK by the opportunity to be part of a community and contribute to developments, as well as the real-time telemetry data the platform provides that feeds into improving customer experiences and developing new service offerings. "It's that data that actually made the difference for us in this decision", said Bandeira.
"It's a whole new world in terms of the data", he said. "It can help in understanding problems and preventing calls [to customer support call centres], but that same data will tell us what the customer is or is not using in terms of the features we make available", he said.
That insight is valuable for helping operators to create services that customers want. "RDK by itself is the best thing that can happen for our operator community because it's giving us the tools that we all need to compete", he said. "Now it's about how do we use the tools".
However, he noted that in collecting data from customer devices operators need to be aware of data privacy and get "explicit consent and agreement from the customer" in order to take "full advantage of the data that RDK is making available".
Broadband overshadows TV in DT's RDK plan
Bandeira has previously said that RDK is applicable to DT's broadband and MagentaTV services. But the operator is currently prioritising the roll out of the RDK-B variant for broadband devices over RDK-V, according to Tommy Flanagan, Analyst at Rethink Research.
"The significance is in futureproofing its router OS with enhanced cloud-based connectivity management with standardised operations, to more easily bring in value-added applications to the connected home like security, predictive maintenance, and child protection", he said. "DT is one of those operators where video has always seemed a small cog in the bigger connected home engine, rather than a supporting pillar of business".
Indeed, DT has a two-pronged OS strategy for MagentaTV that involves Android TV for greenfield deployments and RDK-V for brownfield. Flanagan said that DT has a lot of legacy infrastructure and is "still playing around trying to understand what is the best combination of components across its Android TV and RDK footprints, which is a cumbersome and messy process".
Having said that, Flanagan noted that DT's TV strategy was "more clearly defined than Vodafone's, but arguably not as technologically advanced".
"DT is looking at best-in-class components and decoupling each one so that they can evolve independently in a comprehensive microservices strategy that encourages horizontal innovation", he said.
TV innovations in the pipeline
As DT builds up its MagentaTV offering, the operator is moving away from legacy broadcast technologies to support its aggregation strategy and put itself on a more equal footing with web-scale content providers. Part of this strategy involves the migration of TV services to all-IP, which the Group expects to have started across all its European NatCos by the end of 2022 (Deutsche Telekomwatch, #104).
DT is also understood to have been readying an edge computing-based TV offering based on solutions from Israeli TV technology startup Texel and MobiledgeX, DT's edge computing platform spinout (Deutsche Telekomwatch, #102).

Michelle Donegan is an experienced telecoms writer and has been contributing as a reporter and news analyst for TelcoTitans since July 2020.