Group continues to steadily build out solution partnerships, with emphasis on connected-robotics.
Network rollouts spreading out beyond Germany and into major European markets.
DT confirms hubraum ecosystem programme will have a bearing on Group products development.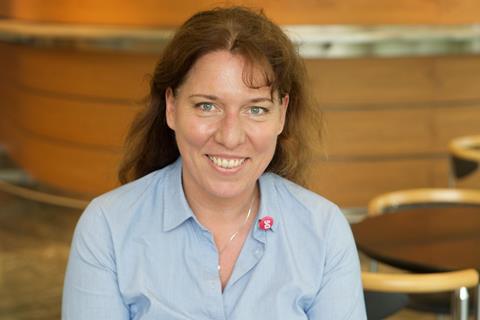 hubraum, Deutsche Telekom's (DT) technology incubator, unveiled the first startups to become members of its Campus Network Program, which was launched in February 2020 as part of the Group's ecosystem-building play around private networks.
Antje Williams, Senior‑Vice President of 5G Campus Networks at DT, made use of social media to introduce two of what are likely to be several "promising" startups identified by hubraum and T‑Systems:
Austria‑based incubed IT, which specialises in hardware‑independent navigation software for autonomous mobile robots. Incubed IT has in fact been around for some time; it was founded by graduates of Graz University of Technology in 2011;
Israel‑based RobotAI, which is developing software, sensors, and controls to enable robots to perform high‑level tasks.
Hubraum subsequently revealed German logistics and supply chain specialist Box ID Systems as a further member of its Campus Network Program. Austria‑based incubed IT and RobotAI of Israel were announced as members earlier in 2020.
Campus focus
The aim of the Campus Network Program is to allow startups to test their ideas within the Center Connected Industry (CCI) environment, a scientific and industrial grouping that was founded in 2016 and includes DT as a member.
Williams said the various solutions developed by the startups are being co‑created, implemented, and demonstrated at the CCI site at RWTH Aachen University. To support this, DT and Ericsson have deployed a 5G standalone private network at the site, as a testbed for industrial use‑cases (Deutsche Telekomwatch, #79 and #96).
DT's campus network solutions remain one of its key go‑to‑market focus areas when it comes to enterprise 5G. The Campus Network Program for startups is designed to help discover new industrial solutions that are able to exploit 5G and edge computing capabilities of private wireless networks.
The programme specifically focuses on augmented and virtual reality (AR/VR) solutions, automated guided vehicles (AGV), artificial intelligence, and campus positioning, both indoor and outdoor.
Startups are given the opportunity to test their solutions on campus network infrastructure, gain access to technology experts and DT business customers, and potentially integrate their solutions with DT's product portfolio. There is also the possibility of an investment by hubraum.
DT still setting up camp
Beyond the Campus Network Program, DT is also gestating numerous other relationships with smaller tech providers.
The aforementioned RobotAI was named in April 2020 as one of four startup teams engaged in the early phases of the programme at the CCI site in Aachen.
The other three mentioned at the time were:
Neuron Soundware, a Czech team focusing on predictive maintenance;
Box ID, as flagged above. It is exploring how to track objects within the entire industrial supply chain;
Holo‑Light, a developer of location and 3D‑based monitoring of live machine data via AR glasses or tablets.
Beyond these smaller players, solution providers DT has previously flagged it is working with in the campus network space include:
Cradlepoint: industrial wireless routers;
Dynabook: AR smart glasses;
EK Automation: AGVs;
Endress+Hauser: connected sensors;
InSystems Automation: AGVs;
Konica Minolta: lightweight AR glasses;
RealWare: AR smart glasses.
The operator also recently highlighted a tie-up with Accenture on solution testing at the Industry X.0 Innovation Centre at Essen's Zollverein colliery complex (Deutsche Telekomwatch, #100).
Outside of Germany, in a recent campus network deployment by Cosmote (see further on), partnerships were flagged with US‑based industrial software provider PTC connected-robotics player Gizelis Robotics. Further, Hrvatski Telekom (HT) has named: IT specialist KING ICT and its artificial intelligence subsidiary Planet IX; and VR headset developer Orqa, as partners on a deployment at University of Zagreb (see below).
Network deployments expanding too
Underpinning solution development, DT announced new campus network deployments across Europe.
In Croatia, HT offered an update on a previously-flagged deployment at University of Zagreb. A Letter of Intent was signed in early‑2020 with the university's Faculty of Electrical Engineering and Computing to create a 4G/5G private network test bed on‑campus. Now launched, it was confirmed that the network was using 3.5GHz frequencies to create a network that is "logically and physically separate" to the public 5G network. The first project focuses on drone-based management of traffic on public roads.
In Germany, DT partnered with Universitätsklinikum Bonn (University Hospital Bonn/UKB) to launch an on‑site network and prospectively enable patient data-sharing, autonomous vehicles, and other applications. It was the seventh such deployment in the country, according to Claudia Nemat, Group Head of Technology & Innovation, and is said to be the first of its kind to run on 3.6GHz spectrum in Germany. Enabling the deployment is DT's mid‑tier Campus Network M service.
T‑Systems recently appeared on the list of organisations that have been granted 'local' allocations of mid‑band frequencies within Germany, to support the development and testing of industrial use‑cases (Deutsche Telekomwatch, #84 and passim).
In Greece, Cosmote highlighted a collaboration with infrastructure vendor Ericsson — the operator's exclusive 5G radio network partner, and DT's strategic ally on private enterprise networks — on the delivery of private network technology at a factory complex owned by solar energy specialist Calpak in Loutraki, near Cornith. The deployment is pitched as the first of its kind in Greece. Calpak's factory — a 4000 square metre site manufacturing solar water heating equipment — is being powered by Cosmote's "licensed spectrum". Data will be collected from these appliances, and analysed, to enable a "series of innovative applications" such as remote production monitoring, predictive maintenance, and expert guidance.
In Hungary, Magyar Telekom (MT) and Ericsson launched a partnership with the Budapest University of Technology and Economics to deploy a campus network for 5G research and development, with a focus on agriculture and smart‑manufacturing. The system uses MT-controlled spectrum at 2.6GHz and 3.6GHz, and builds on an existing agreement established in 2019 (Deutsche Telekomwatch, #85).
MT HU picked up spectrum in the 700MHz, 2.6GHz, and 3.6GHz bands in the country's March 2020 auction, after which is debuted its commercial 5G network (Deutsche Telekomwatch, #93).
Slovak Telekom (ST) cut the ribbon on its 5G network in mid‑December 2020, and announced its first campus network project, sited in the city of Žilina and focused on enabling digitalised logistics and manufacturing on the University of Žilina's science park. Among the use‑cases flagged at launch were remote diagnostics, real‑time monitoring, and optimised logistics.
Slovakia's 5G ecosystem is still in its infancy, but competition is beginning to heat up. ST's 5G offering competes with those of O2 Slovakia and 4ka, both of which beat ST to launching comparable small‑scale networks. Orange Slovakia has targeted April 2021 for its launch. Of the four main mobile operators, only Orange (Nokia) and ST (Ericsson) have flagged their selected equipment providers. O2 Slovakia is currently holding a tender and is said to be testing technology from Ericsson, Huawei, ZTE, and Nokia. 4ka is yet to make a commitment.
Partner
Details

DT campus network deployment overview, to February 2021

Source: DT; Cosmote, Deutsche Telekomwatch.

Accenture

Professional service provider using network to trial industrial connectivity technologies in Essen's Zollverein colliery complex. Launched in late-October 2020.

Budapest University of Technology and Economics

Magyar Telekom‑ and Ericsson‑supported 5G test network using 2.6GHz and 3.6GHz bands. Agriculture and manufacturing research focus.

BMW Group

DT‑ and Ericsson‑supported network at Leipzig plant. "Initially" LTE‑based. In operation as of February 2020.

BorgWarner Oroszlány

Magyar Telekom‑ and Ericsson‑supported network 4G network at automotive component plant. Being tested as of December 2019. "Could be upgraded to 5G".

Calpak

Cosmote Greece- and Ericsson-supported deployment, announced in January 2021, focused on manufacturing.

CEIT

Slovak Telekom‑ and Ericsson‑supported 5G campus network at CEIT, Slovakia, in partnership with University of Žilina. Industrial and manufacturing use‑cases targeted initially.

Graz University of Technology

Magenta Telekom‑supported 5G campus network, scheduled to go live by 30 June 2020.

KODRONA

BMVI‑supported drone research project, in partnership with University of Siegen. Using Campus Network M product.

OSRAM

DT‑ and Ericsson-supported dual‑sliced campus network at Schwabmünchen, announced in February 2019. Initially LTE‑based. Combined with DT edge cloud (EdgAIR).

RWTH Aachen University

Connected Industry Center, ostensibly DT's main testbed.

Technical University of Ostrava

Campus network supported by T‑Mobile Czech Republic that went live in July 2020, initially based on 4G.

Universitätsklinikum Bonn

DT's first 5G 3.6GHz campus network in Germany. Live as of December 2020, using public network and indoor antennas.

University of Zagreb

4G/5G testbed for Faculty of Electrical Engineering and Computing, supported by Hrvatski Telekom. Public update expected in 2021.

ZF Friedrichshafen

DT‑ and Ericsson‑supported network. Described as in testing stage in early‑2019.