GlasfaserPlus comes into being amid accelerating fibre drive by Srini Gopalan.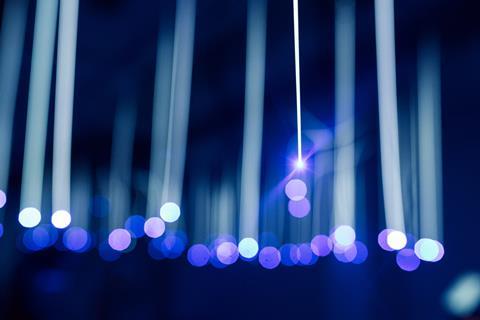 Deutsche Telekom has established a new, fibre‑focused business entity in Germany whose name and mandate suggest it could play a part in the operator's evolving approach to next‑generation network buildout.
In detail, GlasfaserPlus GmbH was registered in Bonn on 25 November 2020. The company is fully owned by Telekom Deutschland and has two managing directors whose main roles indicate it remains in setup mode: Christian Kramm, Senior Vice‑President of Financial Controlling at Telekom Deutschland; and Ute Wenner, SVP of Finance Corporate Development at the German NatCo.
The description of GlasfaserPlus' business purpose, contained within registration documents seen by TelcoTitans, suggests that the new unit could play a role as new Telekom Deutschland Chief Executive Srini Gopalan seeks fresh ideas for how the operator can accelerate deployment of fibre networks in Germany.
According to the documents, it will be responsible for the "planning, construction and operation of the fibre optic network infrastructure up to the building or user as well as the rental of this fibre optic infrastructure to an operator to operate the active system technology".
Furthermore, GlasfaserPlus is "entitled to use service providers (shareholders or third parties) to ensure the operation of the fibre optic network and to conclude appropriate service contracts".
The text goes on to say that the unit is authorised to "acquire, rent, or lease fibre-optic network infrastructure" and within this context "can establish branches, found, acquire or participate in companies, as well as liquidate or sell companies or holdings and close branches".
The documents suggest the new entity sits separately from existing units that focus on developing Deutsche Telekom's domestic telecoms infrastructure, including: Telekom Deutschland's Deutsche Telekom Technik division, which currently oversees network rollout; and towers arm Deutsche Funkturm, which sits centrally within the Group.
Gopalan comes out swinging for a home run
Gopalan, who took over at Telekom Deutschland in November, has staked much on his ability to breathe new life into the operator's fibre‑to‑the‑home (FTTH) rollout programme through the 'out-of-the-box' thinking and digital practices he is credited with putting into action when leading Deutsche Telekom's Europe division.
He presented a new plan to analysts in late‑February, envisaging a reworked, phased ramp‑up of FTTH deployments that would see Telekom Deutschland pass 2.5 million additional households in the year to 31 December 2024 (FY24). The plan replaces its previous headline target of adding two million homes to its FTTH network in the current year, which Telekom Deutschland is destined to miss, having recently indicated it is on course to pass only 1.2 million. Ultimately, the operator aims to deliver ultrafast connections to ten million homes by the end of FY24, and all German households by FY30.
Commercially, the success of the programme is key as it would help Gopalan step up Telekom Deutschland's go-to-market around converged products, and win back share from cable operators — particularly in the provision of broadband services to housing association properties, whose long-standing bulk services deals have been a major irritation to the operator (Deutsche Telekomwatch, #93).
Telekom Deutschland has already been pursuing a range of strategic, technical, operational, and regulatory solutions in order to reduce per-household FTTH rollout costs — still said to be north of €1,000 — and allow it to spread its footprint wider. It has highlighted how it is taking a "factory‑like" approach to accelerate the construction of FTTH networks while also reducing costs.
In December, the operator said its Fiber Factory now employs 13,000 staff and aims to scale up the process of delivering FTTH connections in large quantities. According to a Deutsche Telekom spokesperson, the Fiber Factory is an organisation within the technology department of Telekom Deutschland (Deutsche Telekom Technik). Before Fiber Factory, DT had already created what it described as an FTTH Factory function, seeking to accelerate fibre deployment through automated and harmonised planning. "FTTH Factory is a current project and responsible for automated rollout plans. Above all, it is about rollout optimisation by using [artificial intelligence] for the construction of FTTH networks", the spokesperson added.
Telekom Deutschland has also been adopting processes, systems, and tools that can save costs and time in next-generation broadband delivery, including micro-trenching and machine learning-aided fibre route planning (Deutsche Telekomwatch, #79, #92, #95, and #99).