Elvira González Sevilla takes B2B reins at Deutsche Telekom Europe, replacing Ralf Nejedl.
Former Vodafone Business Head of Marketing "completes" Dominique Leroy's management team in key growth area.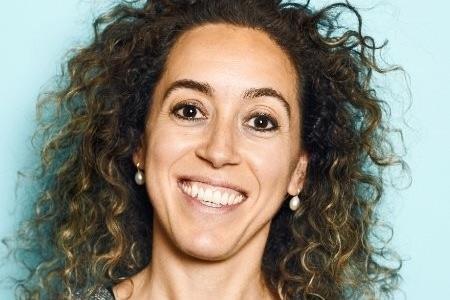 Vodafone marketing lead Elvira González Sevilla moved to Deutsche Telekom (DT) to head up commercial growth for the German giant's Europe segment.
González was previously Global Head of Marketing for Vodafone Business' Small office/Home office (SoHo) and Small- and Medium-size Enterprise verticals.
She joins DT as Senior Vice-President for Business-to-Business Growth, Europe. Welcoming her on board, DT Europe Chief Executive Dominique Leroy said González "completes my management team".
González replaced Ralf Nejedl, who left in late-2021. He said it was time to "hand over the torch" having led the segment "from a telecom service provider into a partner for digitisation for our business customers".
Nejedl is yet to confirm his next role. It appears that he remains on the Board of Directors at DT's Hungarian operator Magyar Telekom, but his Supervisory Board seat at T-Mobile Poland has been handed to González.
Europe growth
Leroy, who took the Europe helm last year, has positioned B2B growth as a core priority of her tenure. At Capital Markets Day in May, she said that within B2B there is "still lots of opportunity, and we want to grasp that".
SME — one of González's areas of focus — was underlined as a vertical with particular growth potential.
At the Q4 FY21 results call to 31 December 2021, Group Chief Financial Officer Christian Illek said Leroy's Europe segment is in its 16th quarter of earnings growth in a row. Chief Executive Timotheus Höttges added that he is "proud of the segment".

Joseph Purnell is a Staff Reporter for TelcoTitans, contributing telecoms news analysis since 2019 as part of the TelcoTitans Editorial team.