Series-C extension completion sees Berlin-based everphone target international expansion.
DT device-as-a-service partner receives continued investment from Cadence Growth Capital and American investor Kevin Ryan.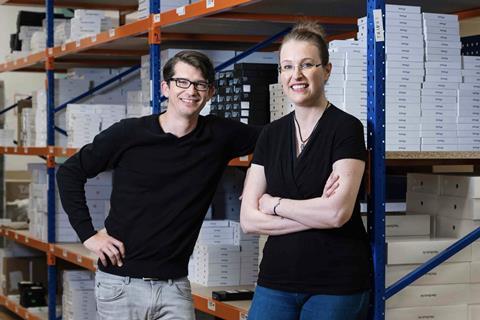 German enterprise device service provider everphone, a partner of Deutsche Telekom, raised €32m in funding to pursue international growth.
Existing investor Cadence Growth Capital (CGC) was the largest contributor to the Series‑C‑2 extension round. MongoDB/Business Insider founder Kevin Ryan also backed the DaaS provider.
The new injection of capital is set to allow everphone to springboard expansion into both new European markets and the USA, having so far primarily targeted Germany.
CGC is a private equity investor with a particular focus on tech companies based in Germany, Austria, and Switzerland. It says it manages assets in excess of €200m. Other companies on CGC's investment portfolio include IoT commerce platform Tink and B2B fintech player Moonfare.
Deutsche Telekom indicated it is continuing to support everphone, having previously joined its Series-B funding round in 2020.
The Group invested in the business via Telekom Innovation Pool, the strategic investment fund through which Deutsche Telekom forms startup relationships that have significance beyond just returns gain. DT has a commercial tie-up with everphone on device leasing, employing security and streamlining of internal IT capabilities as key selling points for enterprise clients.
Both everphone and DT also pitch the vendor's offering as a means to enhance sustainability. Jan Dzulko, Chief Executive and founder of everphone, hopes that the recent funds will support the circular economy and enable businesses to "act in a more environmentally friendly way". Through the extension of mobile lifecycles, everphone aims to reduce both emissions and waste.
everphone was founded in 2016 and claims to have seen a 170% increase in turnover in 2021, although without offering a baseline sales figure.