Deloitte given mandate to replace incumbent PwC.
Proposal to be put to shareholders in April, and comes after disrupted, three‑year selection process.
DT drops one‑off management bonus option after stockholder criticism.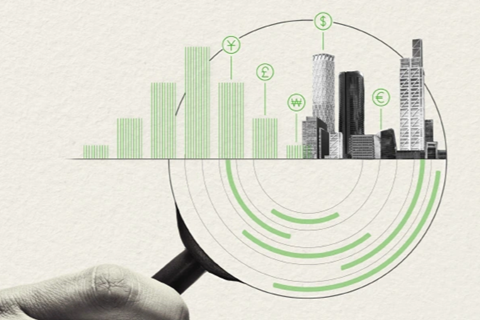 Deutsche Telekom's Supervisory Board has confirmed it is putting forward Deloitte to be its new auditor, after a circuitous selection process.
The operator is to propose Deloitte for the role at its upcoming Shareholders' Meeting on 7 April — confirming reports late last year that the UK accounting and consulting firm had moved into pole position (Deutsche Telekomwatch, #111).
If approved by DT's stockholders, Deloitte GmbH, the provider's German unit, will act as DT's auditor for the current fiscal year (FY22), according to the Group's official invitation to the meeting.
Deloitte will also be responsible for reviewing interim statements and reports for H1 FY22, Q3 FY22, and Q1 FY23.
DT pulls an EY u‑ey
The move means DT has finally found a replacement for long‑time audit partner PricewaterhouseCoopers, having been compelled to switch provider by European Union regulations brought in during 2016, which now require certain businesses' official auditors to be rotated at least every ten years (Deutsche Telekomwatch, #83 and #101).
The Group's Audit Committee began looking for a fresh supplier back in 2019 — and originally came up with a joint recommendation of Ernst & Young and Deloitte, with a "substantiated preference" for the former.
Events intervened, however, in the form of the Wirecard accounting scandal and the scrutiny that subsequently surrounded how EY had acted as the now defunct business's auditor.
As detailed in DT's latest Annual Report, this led the Audit Committee to "distance itself" from its original recommendation, noting the "unresolved allegations concerning Wirecard raised against EY". It also postponed the partner switch to FY22 and extended PwC's mandate in the interim.
Interestingly, despite the Wirecard reverberations, the Audit Committee's second go at selecting a new partner, which began in 2021, again recommended both EY and Deloitte, but this time with a preference for the latter.
A Höttges hot potato
Beyond the auditing question, DT's invite shows the Group making a bid to address another hot issue in the run‑up to the meeting: management moolah.
Following "ongoing dialogue" with some "highly critical" stockholders, the Group said it was closing off an option to provide top executives with discretionary bonuses for "extraordinary performance". This lever last appeared to be pulled in FY20, when Group Chief Executive Tim Höttges picked up a €600,000 (£500,660) perk linked to the successful completion of T‑Mobile US's Sprint takeover (Deutsche Telekomwatch, #103).
At the same time, DT is pressing on with plans to lift a cap on the total remuneration its Management Board Chairman (i.e. Höttges) can gain during a single FY — by €600,000, to €9.1m.
The Group claims this ceiling is "significantly lower" than at other DAX companies, and that an "increase in maximum remuneration is essential if we are to continue to offer a competitive level of remuneration for the Board". "This not only acts as an incentive for the current Chair of the Board, but also ensures that the company remains attractive to the very best candidates in future", it added.
The latter move — along with Höttges' new five‑year contract — shows the Supervisory Board's level of desire, and willingness, to take PR flak to retain a CEO that has transformed the Group's international standing and cash flow potential since taking on the role in 2014 (Deutsche Telekomwatch, #111 and passim).