Group open to a 5G upgrade on flagship European Aviation Network system.
Execs see user demand for faster connectivity on planes.
Vendor partner SkyFive working on 5G system in China.
Airwave-dependent European update could be "some time" away, however.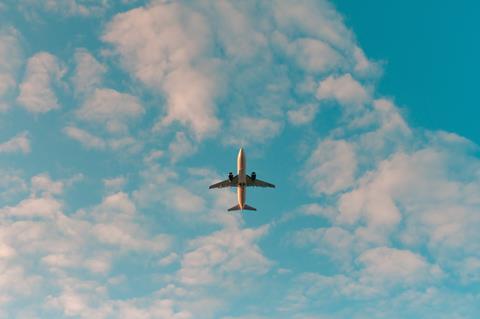 Deutsche Telekom (DT) indicated openness to a 5G upgrade of the European Aviation Network (EAN), its joint in-flight broadband system with Inmarsat — although suggested it could be "some time" before it has the resources in place to support a fully-fledged launch.
David Fox, Vice-President of In-flight and Connectivity Services at Deutsche Telekom, told this week's Connected Aviation Intelligence Summit that "we consider 5G really as the natural evolution of LTE or LTE-Advanced".
He stressed the current terrestrial part of the EAN — which is based on bespoke, 4G-based tech from Nokia spinout SkyFive — provides a "true broadband experience in the sky" for passengers in Europe, and will remain "best-in-class for many years". Nonetheless, 5G will "complement and enhance the solution, and eventually will allow for even more bandwidth and even better coverage", Fox added.
Fertile ground for 5G in usage patterns
Fox confirmed Deutsche Telekom was "seeing that there is demand for these high bandwidths" in its data on EAN user profiles and content consumption.
" In its very essence, 5G to the aircraft will be a complementary link to the aircraft that complements, in the case of Europe, the existing satellite and ground component links via 4G to the aircraft. So this could give you more redundancy, potentially higher speeds, and lower latencies. "

Fox.
He went on to note that 5G-based in-flight solutions could also offer "further economies-of-scale" for network operators, and the (highly challenged) aviation industry, by supporting integration of the EAN with similar networks focused on other regional blocs.
This could, in turn, lead to interoperable, 5G-based systems that enable users to access air-to-ground connectivity throughout long-haul, cross-continental journeys. "Being from a telco myself I would envision roaming to hold this together as kind of the glue", said Fox.
The EAN, used by British Airways, Iberia, and Vueling, is based on a hybrid network combining Inmarsat satellite capacity and a Deutsche Telekom-run LTE network, enabled by about 300 base stations. Connectivity is provided across all 27 member states of the European Union, as well as Norway, Switzerland, and the UK. Its parents claim the system delivers "100Mbps" bandwidth to planes and latency "ten times lower than satcom-only solutions".
Waiting for waves
Availability of a big slice of spectrum appears key to realising 5G benefits, however — Fox indicated the EAN's backers "would have done it already" if it had access, like US providers, to unlicensed airwaves.
" If you just compare like-for-like on 4G versus 5G, just moving from 4G to 5G doesn't really bring you an immediate benefit, unless you add a lot of spectrum to it, because [with] the low latency and bandwidth in a given spectrum, there the performance between 4G and 5G isn't that much. "

Fox.
Technically, Fox indicated the installation of 5G on aircraft will be "smooth and easy".
" We're hardware-ready for 5G, so many elements are ready [for] when the time comes to be upgraded. And I don't think that the equipment and its form factor… will look all that much different from what we are currently using, which is already very ultra-lightweight and really easy to install. So it could even be light enough to say 'well look, we are adding this as a complementary connectivity', and that just gives you an additional connectivity [layer] to the aircraft. "

" So from our perspective the transition should be smooth and easy but especially in the context of Europe I think it will be some time until that actually happens. "

Fox.
5G moves being made in China and US
Deutsche Telekom and Inmarsat are yet to make any concrete moves towards a 5G EAN upgrade, but tech partner SkyFive is working up a 5G-equipped offering for the Chinese market, alongside Airbus and China Mobile.
They formed a strategic technology partnership last year, focused on development of a "5G air-to-ground connectivity solution for the Chinese market", and the Munich-based vendor followed this up with the creation of a distinct Chinese sister business in May.
The system being gestated is currently only China-focused because of a "huge drive" for improved in-flight connectivity in the country, said Ammar Khan, Chief Operating Officer of SkyFive, during the Summit. At the same time, it is "not bespoke just for China. The solution can be tailored in other places but it is all about timing", he added.
SkyFive was established in 2019 by three former Nokia executives — who, in a management buyout, acquired a "substantial part" of Nokia's A2G assets and the capabilities used to support the EAN (Deutsche Telekomwatch, #79). Nokia inherited the tech assets behind the EAN through its 2016 acquisition of Alcatel-Lucent. Other partners on the EAN project include Cobham, Eclipse Global Connectivity (formerly EAD Aerospace), and Thales.
In America, meanwhile, in-flight data provider Gogo Business Aviation is working towards the launch of a ten-site 5G test network by the end of the year, and a "full", "coast-to-coast" launch in the second half of 2022. Initially, the business is focusing on the USA but ultimately plans to reach into Canadian and Mexican airspace too.
Opening up
Khan highlighted 5G's beamforming capabilities as a potentially useful enabler of faster and lower-latency services on planes.
He also echoed Fox in suggesting that implementation of 5G standards could bring together regional "islands" of in-flight connectivity for a more "holistic customer experience", but was non-committal on where this sits in the industry's plan.
" Normally the advantage of using a terrestrial network is you gain from all of the services that have been launched to me and you and customers that are using 4G. It all matures through a timeline and then you adopt it for special cases. And 5G will be no different. 5G… has been launched at this point of time, it is going to improve as it goes along from all the trials and experience on the ground, and then eventually, depending on timing, depending on spectrum, depending on region, it can actually scale. "

Khan.

Richard Agnew is Group Editor at TelcoTitans.