DT's new Head of AI Jan Hofmann signals broadening approach.
Predecessor Claudia Pohlink takes on new role at Deutsche Bahn.
Emphasis increasingly placed on voice technology as a business enabler.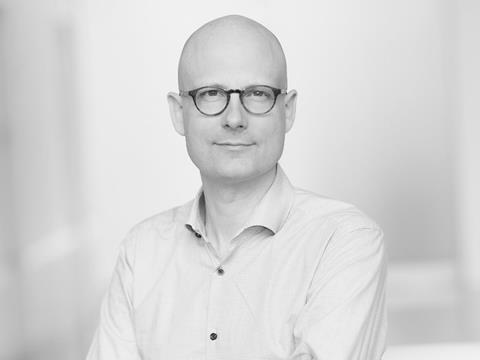 Deutsche Telekom appointed Jan Hofmann its new Head of Artificial Intelligence, marking a strategic shift in how it treats AI and machine learning within the Group.
Claudia Pohlink, who served as Head of AI at Telekom Innovation Laboratories (T‑Labs) from September 2018 to December 2021, has now moved to Deutsche Bahn as Chief Expert Data & Programme Manager, House of Data.
A DT spokesperson confirmed that the Group has "adjusted the responsibility for AI in the company. The full responsibility for this topic is now in the hands of Jan Hofmann".
On LinkedIn, Hofmann's current job title is Vice-President, Top Program Lead AI at DT. He reports to Omar Tazi, Senior Vice-President, Group Innovation, Products & Customer Experience, who in turn reports to Claudia Nemat, Head of Technology & Innovation.
The fact that Hofmann is not part of the T‑Labs team suggests that DT is becoming more serious about the commercialisation of products based on AI, such as its Magenta voice assistant.
The spokesperson confirmed that T‑Labs no longer treats AI as a "dedicated topic" because it has become an underlying technology for many services. However, AI still forms part of other research activities such as future networks, security, and quantum communications.
Indeed, T‑Labs started work on quantum computing about three years ago, specifically applying quantum computing to machine learning in a research area it calls "Quantum AI", which includes machine learning algorithms.
Pohlink previously flaggedRobust AI (an industrial‑grade platform) and quantum AI as key areas of interest for T‑Labs. Nemat recently made reference to DT's Robust AI as a programme that aims to eliminate bias when building algorithms.
Part of the conversation
Hofmann, clearly an AI enthusiast at DT, appears to have a broad remit to support programmes and services that are based on machine learning algorithms. For example, he is an organiser of, and active participant in, DT events such as AI Summit, and promotes innovation projects including One Conversation, described as DT's "AI‑powered programme on next‑level customer interactions".
One Conversation focuses on two key initiatives: the Frag Magenta (Ask Magenta) voice assistant and Magenta 4U, which aims to personalise conversations with Magenta.
Hofmann said AI can help a company of DT's size to "listen to, understand, and act upon all of the millions and millions of feedbacks we get from our customers".
He also noted that close collaboration among operational and research units is required to ensure that AI‑based services are successful, while "digital empathy" and "customer trust in AI" are key to ensure the ethical use of such technology.
Hofmann highlighted a panel discussion that featured Magenta via a smart speaker and Reghu Ram Thanumalayan, SVP, MagentaVoice Programme, Product Innovation. Thanumalayan said voice assistants should eventually become "omnipresent" in the sense that people will interact with them everywhere in an increasingly natural manner.
DT
recently freshened
up
the top team at its central Technology & Innovation division, with Abdurazak Mudesir becoming Chief Technology Officer and incumbent Dr Alex Jinsung Choi transferring to a new R&D‑focused role. The management refresh is Nemat's most significant since a major overhaul of the Technology & Innovation leadership and organisational structure back in 2018, designed to speed up product development, encourage innovation, and bake a focus on improved customer experience into creation of new solutions and services (
Deutsche Telekomwatch
, #77). Also feeding into the changes has been the
recent appointment of Kostas Chalkiotis
to head 6G development at DT.
The development of the
Frag Magenta
voice assistant aligns with the Group's
'voicification' strategy
, a
key strategic theme
for the operator that embraces voice processing and adjacent technologies (
Deutsche Telekomwatch
, #87, #95, and
passim
). Under the
Telekom Voicification Suite
, DT markets a "
one‑stop‑shop
" for smart voice applications, platforms, and tools that are targeted at enterprise users.


Anne Morris is a freelance journalist, editor and translator. She has been working as a reporter and news analyst for TelcoTitans since 2016.