About 97% of flood-damaged fixed lines to be repaired by the end of 2021.
Construction of FTTP network in areas where lines cannot be restored.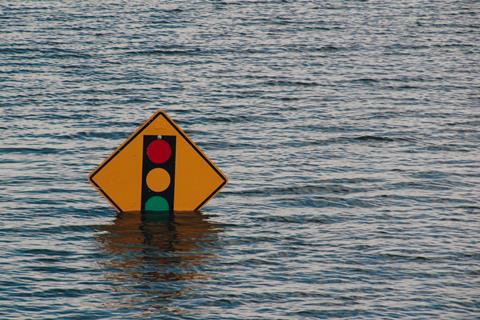 Telekom Deutschland (TDE) said it expects 97% of fixed-line connections — amounting to nearly 100,000 lines — that were affected by the recent floods in North Rhine-Westphalia (NRW) and Rhineland-Palatinate to be "fully functional" by the end of 2021.
Of the remaining approximate 3,000 connections, the operator flagged that a third will be repaired during the first quarter of 2022, but that about 2,000 lines could not be restored because infrastructure such as bridges and roads had been completely destroyed. It added that it had provided affected customers with "free, cellular-based replacement products… immediately" after the floods.
The July flash floods, which also hit other countries in central Europe, including Belgium, Croatia, Italy, and the Netherlands, claimed the lives of 183 people in Germany and caused an estimated $20bn (£15bn/€17.7bn) in damage, with TDE describing the clean-up operation as a "Herculean task" (Deutsche Telekomwatch, #106). DT Chief Executive Timotheus Höttges estimated that the floods would cost the operator "more than €100m [£85m]", but highlighted that "we have insurance cover".
In October, Deutsche Telekom delivered an update on its network rebuild project in Germany, declaring that all mobile network and 93% of fixed lines had been recovered, and that 35,000 new fibre connections were to be built in the worst-hit areas (Deutsche Telekomwatch, #108).
The operator has also deployed its in-house Disaster Recovery Management team, which, among other things, has delivered a portable building containing "all the necessary technology" to replace an unusable network operations site in Göttingen.
Telekom Deutschland said it had begun deploying a fibre-to-the-premises network in areas where the floods had caused permanent damage to the copper network and that it anticipates reaching 40,000 businesses and homes with FTTP in 2022, with a further 25,000 fibre connections to be added in the affected NRW municipalities during 2023.
The first customers to receive FTTP connections, before the end of December, will be in Schleiden in NRW. The expansion was said to have taken place in "record time" using "innovative solutions" such as a "new, minimally invasive" laying method.
TDE also said it was present in the flood areas with three fixed service points: in Bad Neuenahr-Ahrweiler, Eschweiler, and Euskirchen, while other affected municipalities were "regularly approached" with mobile service units as a point of contact.
Walter Goldenits, Managing Director Technology at Telekom Deutschland, said "we'll stay here as long as people need us".
In the aftermath of the floods, the German government proposed an amendment to the Telekommunikationsgesetz (Telecommunications Act) that paves the way for Cell Broadcast, a message-based emergency alert system, with DT flagging its desire to participate in a federal government tender for the development of any future alert system, worth an estimated €40m. Indeed, in late- November the Bundesministerium für Wirtschaft und Klimaschutz, Germany's Federal Ministry for Economic Affairs and Climate Action, confirmed it had established the framework for Cell Broadcast and approved the mobile communications "warning ordinance", which requires the country's mobile network operators to implement the warning system with the operation of "at least" two Cell Broadcast centres. The new regulations came into force in December.
TDE has also partnered with Eutelsat Communications to continue post-flood efforts and deliver high-speed satellite broadband to households in Germany with limited internet connection. The rollout is expected to be in place by the end of 2021, with a pilot already underway in Heimerzheim — a city particularly affected by the flash floods (Deutsche Telekomwatch, #109).
More recently, Deutsche Telekom IoT tied with water data specialist divirod to offer municipalities and businesses in Germany digital-based sensor solutions that record water levels in reservoirs and rivers, monitor coastlines, and measure hazardous rain and snow accumulation on roofs (Deutsche Telekomwatch, #110).