Group remains keen on microwave-based 5G backhaul.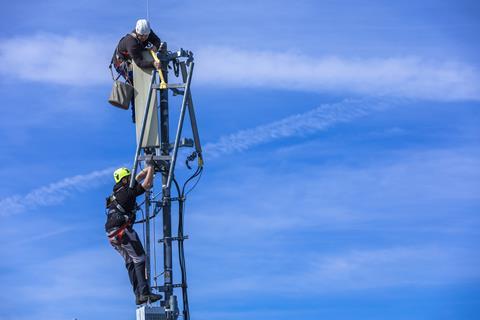 Deutsche Telekom (DT) highlighted further work with Ericsson on microwave link development, saying the two partners had achieved "landmark" throughput of over 100Gbps in trials.
The tests took place on a 1.5km‑link and were conducted at the Group's Deutsche Telekom Service Center in Athens, with Ericsson's MINI‑LINK 6352 radios operating over a block of 70GHz–80GHz millimetre wave (mmWave) airwaves. "Spectral efficient techniques" such as multiple input, multiple output (8×8) data transfer and cross polarisation interference cancellation were involved.
The 100Gbps‑plus data rate was said to have been reached "consistently", throughout the tests, and to represent "more than ten times" the speeds achievable through "current commercial solutions on similar… spectrum". Beyond it, DT and Ericsson claimed to have achieved "breakthrough spectrum efficiency" levels and peak rates of 140Gbps, during the project.
Microwave fare for time/cost-constrained DT
DT did not detail any plans for full deployment of the technology, but Alex Jinsung Choi, Senior Vice‑President of Strategy & Technology Innovation at the Group, reiterated ongoing eagerness to use new microwave techniques as a means to reduce reliance on (more costly) fibre infrastructure.
He described "advanced" mmWave backhaul as an "important extension of our portfolio of high-capacity, high-performance transport options for the 5G era". "In addition, it represents a game changing solution for future fronthauling capabilities", he added. Per Narvinger, Head of Product Area Networks at Ericsson, deemed the project a signal of microwave's position as a "key transport technology, capable of delivering the performance requirements of 5G".
Ericsson and DT highlighted a previous "joint innovation project" on microwave in late‑2018, purportedly achieving 40Gbps rates (Deutsche Telekomwatch, #79).