DT on team of 22 founding members as GAIA‑X unveiled, albeit with technical snafu.
Initiative talked up as "starting point of a European data ecosystem".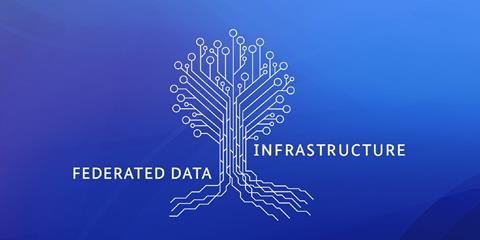 Deutsche Telekom (DT) was formally confirmed as one of 300 organisations that is backing the European GAIA‑X project as it was officially launched in Berlin.
Initially unveiled by the German government in 2019 (Deutsche Telekomwatch, #89), GAIA‑X is now positioned as a Franco‑German pitch for a sovereign European data infrastructure. In other words, Europe wants to reduce its dependence on large public cloud providers based in China and the USA, taking control of its own data and better supporting home‑grown enterprises.
Claudia Nemat, Head of Technology & Innovation at DT, was name checked as one of the main contributors to the project and due to make a short video presentation to mark the launch of GAIA‑X. However, the live streaming event became inaccessible after the presentations by Peter Altmaier, Germany's Federal Minister for Economic Affairs & Energy and his French counterpart Bruno Le Maire, France's Minister for Economy and Finance — the irony of which is unlikely to have been lost on the participants.
Nemat subsequently published a post on LinkedIn, stressing that DT had been "working intensively on the GAIA‑X project".
"We want to create a strong European data ecosystem where companies as well as public sector institutions can leverage the power of data… They will be able to control with whom they share data and for what purpose. I passionately support this cause and I am inviting anyone who is interested to join."

— Nemat.
Brussels basis
During their pitches, Altmaier and Le Maire exuded European camaraderie. Both were keen to stress the significance of the close collaboration on GAIA‑X, with Altmaier describing it as the "most important digital aspiration of Europe in a generation". "This is just the starting point of a European data ecosystem", he said.
The project is said to be well on schedule, with the next step involving the creation of a foundation under Belgian law, to coordinate and organise all the efforts. DT is one of 22 founders of this non‑profit organisation, with others said to include Amadeus, Atos, Beckhoff Automation, Bosch, BMW, CISPE, Dassault Systems, De‑Cix, Docaposte, Fraunhofer-Gesellschaft, German Edge Cloud, International Data Spaces Association (IDSA), Institut Mines‑Télécom, Orange, and Safran.
Other European countries and companies are now being called upon to take part. The current objective is to be able to implement "prototypical" GAIA‑X federated data services from the beginning of 2021.
Taking back control
The two politicians, predictably, claimed that the aim is not to compete with existing hyperscalers such as Amazon Web Services. Instead, GAIA‑X is intended to connect different elements via open interfaces and standards in order to aggregate data and create a platform for services. The project is open to all interested participants, whether large industrial companies, small- and medium-size enterprises, or start‑ups, with the user placed firmly at the centre.
Le Maire sought to stress that GAIA‑X could not have been more timely, in view of the shift to teleworking during the COVID‑19 pandemic. "We are not China. We are not the US. We are European countries with our own values and economic interests", he said. In the aftermath of COVID‑19, "we have to build on this question of European sovereignty and independence. This is a big step in the right direction".
Wolf‑Dieter Lukas, State Secretary at the German Federal Ministry of Education and Research, said in a separate presentation that Europe should no longer have to rely on the USA and China, and urged Europe to do more to regain lost ground in technological leadership. "I strongly believe European can do better", he said.
Altmaier said US‑based cloud service providers would also be welcome to join GAIA‑X, but stressed that all participants will have to comply with European rules on interoperability and transparency. The aim is to ensure that customers will know which cloud service provider they are using, giving them the option to choose a European company if required. "There is a chance that GAIA‑X standards will become a gold standard for cloud services around the world", Altmaier said.
DT has already highlighted a connection between GAIA‑X and its Data Intelligence Hub, which it claims is the first data marketplace to meet the stringent security requirements of the IDSA. On the Data Intelligence Hub website, DT explains that while IDSA is responsible for securing the data used, the sovereignty of the stored data is lacking. "GAIA‑X wants to close this gap with a uniform cloud infrastructure", DT says, noting that IDSA uses the same reference architecture as the Data Intelligence Hub.
In September 2019, Adel Al‑Saleh, Chief Executive of T‑Systems, wrote a blog on the Group's commitment to data sovereignty and pointed to the work on GAIA‑X as an example of alternative European data infrastructure. "I think it's a good idea not to try to copy a hyperscale model. Unfortunately, after ten years of multi-billion investments, the hyperscalers are hard to replicate. We have to think differently, we have to build Europe's sovereign cloud and data exchange, in collaboration with hyperscalers where it makes sense", Al‑Saleh said.