Politico report says project has lost focus.
Some sources cite active role played by Microsoft.
Research data shows continuing dominance of US cloud providers in Europe.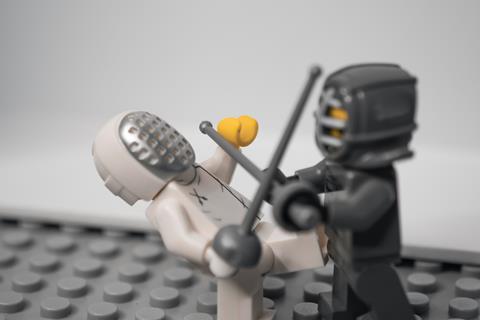 Deutsche Telekom appears to be staying silent for now on a report from the Politico news site that Gaia-X could be facing an existential threat and is failing to fix the problems it was set up to solve.
Politico, citing interviews with more than a dozen industry and government officials involved with the work of Gaia-X, suggests that the project is struggling to get off the ground "amid infighting between corporate members, disagreement over its overall aims, and a bloated bureaucratic structure that is delaying decisions". The report added that "one industry official closely involved in the work of Gaia-X called it a 'mess'".
DT and its IT services unit T-Systems have been strong supporters of the initiative from the outset. The Group even supplied Gaia-X's Chairman of the Board of Directors when T-Systems' CTO Maximilian Ahrens was elected to the position in June.
However, Gaia-X has already been criticised for being slow and cumbersome. It has also been the subject of media scrutiny for its purported reliance on state funding (Deutsche Telekomwatch, #97). Furthermore, former DT CEO René Obermann previously criticised the initiative and warned that it could be proving "too slow" and unwieldy.
In addition, T-Systems' CEO Adel Al-Saleh has been forced to defend some of the apparent inconsistencies of the initiative — such as its focus on European data privacy principles, alongside its inclusion of US public cloud providers such as Amazon, Google, IBM, and Microsoft.
The Politico report provides one of the more damning assessments of progress to date. DT did not respond to a request for comment before publication.
Too many cooks at work
The Gaia-X initiative was officially launched in June 2020 and aims to establish a federated data infrastructure built on European data privacy principles. It is viewed as a European response to competition from the large Chinese and US cloud providers that dominate the market (Deutsche Telekomwatch, #89, #94, #100, and #102). The Gaia-X European Association for Data and Cloud AISBL, which is the body that runs the initiative, launched in January 2021.
Other telco members include: A1 Telekom Austria; Fastweb and Telecom Italia in Italy; France-based Orange Business Services; Proximus in Belgium; United Group, which operates telecoms and media service providers in southeast Europe; and Vodafone. In August, the Gaia-X association said it had 300 members and 20 national hubs.
Initially hailed as a ground-breaking project, Gaia-X is said to have lost focus and is struggling to maintain communication among its members. Frank Karlitschek, German entrepreneur and founder of Gaia-X member NextCloud, told Politico that there are "too many cooks in the kitchen … it's already become clear that it's difficult to find a consensus between everybody".
Among some of the claims in the Politico report are that French board member and former Gaia-X Chairman Hubert Tardieu managed to wrest control of the group's communications with governments and the public sector from Francesco Bonfiglio, the CEO of Gaia-X.
There was also said to have been a long delay in agreeing ground rules on data storage because of disagreement between the project members about its basic rules.
In addition, concerns have been expressed about the dominance of US cloud providers within Gaia-X itself. Sources told Politico that Microsoft in particular had been very active in steering the work of the technical committees, although Pierre Gronlier, CTO of Gaia-X, indicated that Microsoft did not contribute any more or less than the others.
It's also worth pointing out that while Gaia-X is aimed at providing secure public clouds at European level, its creation has not stopped operators such as DT from creating sovereign clouds at national level. Indeed, T-Systems picked Google Cloud as its partner for its own sovereign cloud in Germany, for instance.
At the time, a T-Systems' spokesperson said the new sovereign cloud development does not change T-Systems and Google Cloud's support for the Gaia-X project, and the partners hope the offering will become a "strong pillar of the Gaia-X ecosystem".
Data from the Synergy Research Group revealed the stronghold that Amazon, Google, and Microsoft still have on the European cloud market. According to the research group, the three US cloud providers now account for 69% of the regional market. DT is the leading European cloud provider with a 2% share of the European market, followed by OVHcloud, SAP, and Orange. Since the beginning of 2017, the European cloud market is said to have grown almost fourfold, reaching €7.3bn (£6.2bn) in the second quarter of 2021. Over that same period, European service providers more than doubled their cloud revenues but with corresponding market share declining from 27% to less than 16%.

Anne Morris is a freelance journalist, editor and translator. She has been working as a reporter and news analyst for TelcoTitans since 2016.