Deutsche Telekom spectrum expert says frequency 'set-asides' risk limiting the success of 5G in Europe.
BNetzA says campus networks a 'success story' in 3.7GHz/3.8GHz band.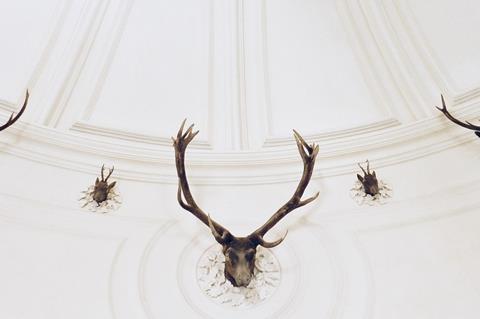 Deutsche Telekom (DT) is clearly still nursing some grievances over the German regulator's 'industry band' plan that involves the award of local 5G licences in the 3.7GHz/3.8GHz band for use by agricultural, industrial, and research organisations.
During a panel session at the European Spectrum Management Conference 2021, Jan-Hendrik Jochum, Vice-President for Spectrum Policy & Projects at DT, said: "We all agree… that industrial applications need spectrum resources". However, views differ on how this should be realised.
In Germany, the Bundesnetzagentur (Federal Networks Agency/BNetzA) is spearheading private 5G licensing in Europe after it reserved 100MHz of spectrum in the 3.7GHz/3.8GHz band for vertical use cases.
Thomas Heutmann, Head of Section on Fixed Service at BNetzA, said there had been a considerable amount of discussion between industry and mobile network operators (MNO) as to whether it was a reasonable approach to set aside a 100MHz block.
While industry and BNetzA believe that the right decision was made, with Heutmann describing campus networks as a "success story in this frequency band", he conceded that DT, for example, "is not so happy".
Indeed, DT's Jochum claimed that "set-asides" of spectrum in this band put the entire European 5G project at risk as they limit the assignment of sufficiently large, contiguous spectral blocks. He also said it raises the cost of spectrum auctions because fewer resources are available, increasing the investment burden for operators and reducing opportunities to deploy infrastructure.
Slow start for 26GHz
BNetzA launched the applications process for local licences in the 26GHz band (24.25GHz–27.5GHz) on 1 January 2021, although Heutmann said progress has been slower here with just five frequency assignments to date.
Heutmann also explained that BNetzA has taken different approaches with the two bands: the 3.7GHz/3.8GHz band is for vertical uses only and must be applied to a specific economic unit, such as a trade fair or industrial estate. The 26GHz band has no usage restrictions, and the applicant is also permitted to define the area of usage.
Jochum was more favourably inclined towards the 26GHz strategy, noting that the frequencies can be used by verticals as well as MNOs and regional operators. "26GHz doesn't need to be awarded necessarily nationwide. Nobody will deploy that on a macro site over the whole country. So this approach is, from our perspective, made to serve public and private networks".
Jochum was adamant on one thing: that MNOs "will play a vital role in the deployment of both public and private networks, and an enhanced cooperation between MNOs and verticals will enable reliable and high-quality industry networks".
Indeed, DT has been steadily building up its go-to-market play around campus networks, supported by a strategic partnership with Ericsson and trial partners such as Accenture, Audi, BASF, BMW, and OSRAM (Deutsche Telekomwatch, #93). DT and Ericsson also expanded their strategic relationship beyond the borders of Germany, with T-Systems teaming with the vendor to bring solutions into new markets.
As of 17 June 2021, BNetzA said it had received 137 local 5G network applications, with 132 granted. This represents a moderate increase from May 2021, when BNetzA said it had received 126 local 5G network applications, with 123 granted. Approvals stood at 117 in March 2021, 88 in November 2020, 74 in September 2020 and 43 in April 2020; and the nation's liberalisation of the rights commenced in November 2019. The regulator also launched the applications process for local licences in the 26GHz band (24.25GHz–27.5GHz) on 1 January 2021. As of 17 June 2021, BNetzA had received and granted five licences, although only the Technical University of Dortmund permitted its details to be published.
Heutmann provided some insights into the cost of local 5G licences over a ten-year period. He said a licence in the 3.7GHz band for a small site, such as a single research and development building, starts from as little as €1,000 while licences for larger industrial areas could rise to €10,000. He pointed out that the costs of the licences are very low, certainly when compared to the expense of setting up and maintaining a network. He said the biggest challenges relate to the availability of 5G equipment for the production process; and integrating 5G technology with production processes.

Anne Morris is a freelance journalist, editor and translator. She has been working as a reporter and news analyst for TelcoTitans since 2016.