DT partner Inmarsat welcomes European Court of Justice ruling and decries drawn-out legal spat.
Ruling "provides certainty" to existing EAN users and opens door to new customer alliances.
ECJ guidance to be heard in pending cases, but national courts have final say.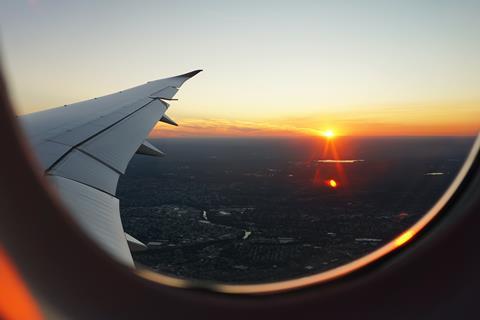 Deutsche Telekom's European Aviation Network (EAN) was ruled "legal" after a long-drawn-out legal battle with US satellite operator ViaSat and the French Eutelsat.
The General Court of the European Court of Justice (ECJ) this week dismissed a complaint lodged by Eutelsat which claimed the EAN is a terrestrial, not a satellite, service, and that this constitutes a "misuse" of its licence (Deutsche Telekomwatch, #65 and passim).
Inmarsat, which runs the hybrid in-flight broadband system in partnership with DT, welcomed the decision, and framed the arguments made against the EAN as "entirely without merit and fundamentally misconceived".
Eutelsat's complaint was lodged in 2018. Together with ViaSat, it hoped a ruling in its favour would help both parties overturn decisions made by the Conseil d'État in France and regulators in other member states to authorise the EAN to operate and extend the use of 2GHz (S-band) frequencies to its Complementary Ground Component (CGC) cell towers across Europe. ViaSat told Deutsche Telekomwatch in 2017 that it believed the "EAN violates the original decision of the EU legislature that the S-Band be used for mobile satellite systems — not a terrestrial wireless network" (Deutsche Telekomwatch, #65, #66, and passim).
But the stance taken by the ECJ's latest ruling is clear: a "mobile satellite system which is principally based, in terms of capacity of transmitted data, on CGCs… is not necessarily incompatible with the European legislative framework". To ensure regulatory compliance, the satellite component of the broadband system must retain "real and specific usefulness", the ECJ clarified, and remain "necessary for the functioning of that system" alongside CGC terminals (but by no means can the latter be considered "complementary", it argued).
Moreover, the ECJ appeared to see no issue with the EAN adding to its network of CGC towers to improve service quality, provided it does not affect competition.
An EAN spokesperson told SpaceNews that the "ruling provides certainty to EAN users and confidence to other airlines considering adding EAN to their aircraft in future". The in-flight broadband service has so far been installed in "more than 250" aircraft owned by launch customer International Airlines Group (Deutsche Telekomwatch, #101).
Matter not totally resolved
The ECJ affirmed that regulators within member states reserve the right to "grant, or refuse to grant" the EAN with access to licences it needs to provide mobile satellite services to its customers.
ViaSat is still reportedly pursuing legal action against the EAN in the national courts of Belgium, Germany, Italy and Spain, and remains of the view that the "EAN is illegal", ViaSat's Vice-President and Chief Litigation Counsel Colin Ward told SpaceNews. The satellite provider has already lost legal challenges in Belgium (on appeal) and the United Kingdom, however (Deutsche Telekomwatch, #79).
A Eutelsat official told SpaceNews that the two companies believe the ruling is not definitive and will, on this basis, "continue to consider our options as the case pursues its review through the national courts".

Sam Patterson is a Staff Reporter for TelcoTitans, contributing telecoms news analysis since September 2020 as part of the TelcoTitans Editorial team.