VP, Digital Transformation Bruné highlights skill upgrades as fundamental to success, pushing "new-skilling" to top of the Group's strategic priority list.
DT aims for 30% uptake of up-skilling programme by 2024.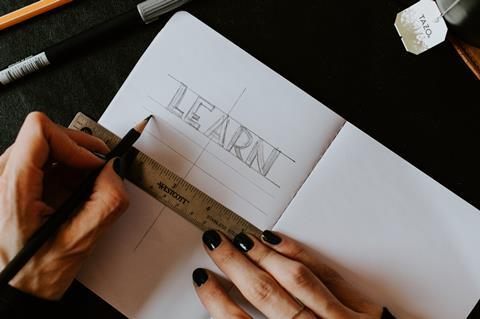 Giving a presentation on the Virtual Coil Show last week, Vice-President for Digital Transformation Anna-Lena Bruné described the "skill transformation" agenda as "our main strategic programme for the next few years".
She flagged a Group-wide effort to invest in new skills for leaders and employees, saying it forms one strand of the operator's current digital transformation "cycle" and is underpinned by a three-year "comprehensive framework".
" We will never 'be there', we will always be in transformation. That is why we have to invest extensively in our skills, for leaders and employees. "

Bruné.
To this end, Deutsche Telekom is mapping its employees' skills to identify gaps in capability, before developing "reskilling programmes" to fill those gaps.
Fifteen academies have so far been launched, "new-skilling" workers in targeted technical roles involving artificial intelligence, data science, process automation, and software engineering.
So far, 1,000 employees have been re-skilled through the academies. "We want to scale that to 30% of our workforce by 2024", Bruné added — an ambition which would require training around 44,000 employees across the Group's European footprint in the next three-to-four years.
A January 2021 report from the World Economic Forum (WEF) chimes with the scale of Deutsche Telekom's 2024 ambition. By 2024, WEF estimates that 40% of the global workforce will need re-skilling in response to greater adoption of technology.
New-skilling — which appears to involve "around sixteen weeks at school" for participants at Deutsche Telekom — is not to be confused with the more traditional practice of up-skilling, where participants develop capabilities relevant to their current role. Deutsche Telekom is also offering various up-skilling programmes, such as an online training platform that is available to 170,000 employees across the Group's footprint and hosts 500"training channels".
The need for "new-skilling" has been talked about in Group circles since at least 2017 according to a recent article by DT. When Chief Information Officer Peter Leukert arrived to find, as the report put it, an "IT organisation bedevilled by inertia", the operator's internal IT unit Deutsche Telekom IT began a culture transformation programme called IT@Motion that has evolved to include up-skilling programmes and new-skilling academies.
As well as upgrading the Group's talent pool, the skills push is likely to be seen as a way to reduce the need for (expensive) staff turnover, and dampening the disruptive impact of ongoing headcount reduction and operating expenditure savings programmes. Deutsche Telekom has slimmed its European headcount significantly in recent years. Bruné noted that the re-skilling programmes are running in parallel to hiring practices that aim to "build up a skill base" from external sources.
December 2019
September 2020
Change
Deutsche Telekom headcount development
Source: Deutsche Telekom.

Germany

69,117

66,899

−2.2%

Europe

44,410

41,826

−2.6%
Laying the groundwork
Bruné used the seminar to underline three initiatives where digital transformation is having an impact on Deutsche Telekom's business:
Customer experience: Bruné claimed "several million customers"are now using the Group's chatbot system, with an 80% "success rate" — denoting cases where the bot is able to answer a customer's query without directing them to a human.
Operational processes: the deployment of so-called T-Cars — connected-vans used to survey areas for the operator's fibre-to-the-premises rollout — is said to have achieved a reduction in "planning time" of 75%. T-Cars are currently at work in Germany, and Deutsche Telekom is yet to flag plans to extend them to other markets (Deutsche Telekomwatch, #99).
Campus networks: Bruné highlighted the Campus-Netz product as evidence that the Group's business model is changing during the present digital transformation cycle. Several contracts have been announced in the past year, most recently with Greek NatCo Cosmote tying with Ericsson for a connected campus in Loutraki (Deutsche Telekomwatch, #97, #99, and passim).
As is seemingly required during virtual events, remote working also got a mention during Bruné's webinar. By way of update, she said that Deutsche Telekom currently has 180,000 employees working remotely, 80,000 of whom are in Germany. At the height of the pandemic's first wave there were a similar number of home-workers. "WebEx numbers increased like crazy", Bruné added, giving another nod to Cisco Systems' video-conferencing platform, which was praised by Chief Executive Timotheus Höttges earlier in the pandemic (Deutsche Telekomwatch, #94).
She also gave an update on the Mitarbeiter App, an in-house employee portal that provides access to digital HR services, internal communications, and salary information. It is now available to 120,000 employees. The Group reported 210,000 employees at the end of September 2020.

Joseph Purnell is a Staff Reporter for TelcoTitans, contributing telecoms news analysis since 2019 as part of the TelcoTitans Editorial team.