Two new sales roles to support European growth ambition.
DT's B2B overhaul bears fruit as DT IoT and DTBS work together to expand IoT business.
IoT Hub takes longer than expected to launch commercial offerings.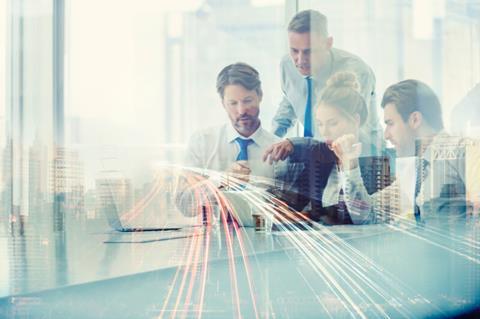 Deutsche Telekom IoT (DT IoT) is creating senior sales manager positions in Sweden and the UK as it seeks to grow its IoT connectivity and solutions business in Europe.
DT already has IoT customers in both countries, but the new positions are the first to be solely focused on finding leads and winning customers for DT IoT. They will work through DT Global Business Solutions (DTGBS), the international arm of DT Business Solutions (DTBS), the German operator's recently established enterprise communications division. According to a DT spokesperson, the DT IoT business uses various international sales channels, also including enterprise IT arm T-Systems, and now, "we are recruiting dedicated sales experts to serve existing and acquire new customers in the named regions [Scandinavia; UK and Ireland]".
DT IoT and DTBS are independent units within German NatCo Telekom Deutschland (TDE) and "work closely together", said the spokesperson. The units have a common interest in business connectivity: DTBS provides enterprise communications services and connectivity is a key component of IoT services.
DTBS emerged as part of the Group's wide-ranging reorganisation of its B2B functions during 2020, and has a presence in at least 25 countries in Asia, Europe, Latin America, and North America, operating mostly under the DTGBS brand (Deutsche Telekomwatch, #94, #96 and #97). The convoluted B2B overhaul also created DT IoT as a distinct legal entity, having been spun out from T-Systems on 1 July 2020 (Deutsche Telekomwatch, #82 and #92). DT IoT remained managed by T-Systems until 1 January 2021, when it was shifted to oversight by TDE, as Deutsche Telekomwatch reported in October 2020 (Deutsche Telekomwatch, #99).
DT IoT is responsible for IoT activity in the Group and that includes technical sales, solution design, and putting services into production. The unit is intended to operate like an IoT "tribe" across the Group in the company's new "agile" way of working, which has been adopted in other parts of the business, such as the internal IT division as well as in fibre-to-the-premises (FTTP) roll out processes (Deutsche Telekomwatch, #92, #95, #102). The idea is that the independent DT IoT can more quickly develop a uniform portfolio that benefits not only TDE and T-Systems, but also other Group businesses, according to the spokesperson.
Throwing down the IoT gauntlet
Creating dedicated sales roles in Sweden and the UK sends a signal of intent to IoT rivals in those markets (which, in the UK's case, includes DT minority investment BT Group).
In the UK, DT Global Business Solutions UK is hiring a "Senior Sales Manager IoT (New Business)", based in Milton Keynes, who will be responsible for building IoT business in the UK and Ireland, mainly by upselling managed global IoT connectivity services to enterprise customers. The job description also notes that the manager will work with "local DT sales teams (DTGBS, T-Systems)".
In Sweden, Deutsche Telekom Nordic (also part of DTGBS) is hiring a "New Business Senior Sales Manager IoT", based in Stockholm to build IoT business in the Scandinavian region. The job description is nearly identical to the UK IoT sales position.
Delay to IoT Hub offerings
DT IoT said that it has extended the testing phase for its IoT Hub and expects the first offerings to launch in the second half of 2021. Deutsche Telekomwatch previously reported that the commercial launch was planned for the first quarter of 2021.
DT IoT continues to test services with customers and partners as it aims to bring together IoT components (including connectivity, devices, cloud services, and data analysis) into the IoT Hub in a way that makes it easier for businesses to access and use IoT services. An example is the IoT Solutions Optimizer, which is part of the IoT Hub, and more applications are expected in the latter half of this year.
Changes at the top
On 1 April, DT announced that DT IoT Chief Executive Rami Avidan had left the company after two years at the helm. He has been replaced by Dennis Nikles, who takes over as Managing Director DT IoT.
Prior to his appointment, Nikles was responsible for IoT Global Sales and Commercial. He started his DT career in 2005 as a Senior System Engineer at T-Systems and has held various positions in the division, according to his LinkedIn profile.
In his new role, Nikles will focus on "making it easier for companies to access and implement IoT solutions" as the unit aims to make IoT "available to customers faster and more effectively".

Michelle Donegan is an experienced telecoms writer and has been contributing as a reporter and news analyst for TelcoTitans since July 2020.