Group investment Aryaka is now a third‑party supplier within T‑Systems' portfolio of Smart SD‑WAN offerings.
Rehoused Deutsche Telekom Global Business Solutions division eyeing growth in enterprise comms use‑cases for clients operating in China.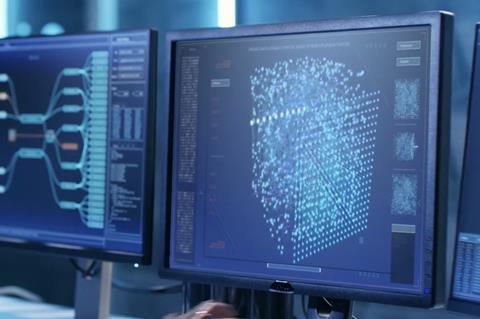 Deutsche Telekom Global Business Solutions (DT GBS) Switzerland highlighted how its collaboration with cloud networking player and Deutsche Telekom investment Aryaka Networks is enabling it to address the connectivity challenges of enterprise customers in far‑flung locations such as China and Asia‑Pacific.
Building on an investment in the software‑defined wide area network (SD‑WAN) technology specialist by Deutsche Telekom Capital Partners (DTCP) in 2017 (Deutsche Telekomwatch, #60), T‑Systems Switzerland formed a strategic partnership with Aryaka in May 2020 that has been rolled into DT GBS Switzerland following the Group's B2B reorganisation last year (Deutsche Telekomwatch, #96 and passim).
T‑Systems' operations in Switzerland were split between DT GBS Switzerland (ten employees) and T‑Systems Schweiz AG (560 employees) in 2020. This came as part of a broader overhaul of DT's B2B operations that saw international communications and carrier services folded within a new Deutsche Telekom Business Solutions division in Telekom Deutschland, with a number of DT GBS units set up outside Germany. IT solutions remain part of T‑Systems. In Switzerland, both the DT GBS and T‑Systems businesses are headquartered in Zollikofen close to Bern.
The two partners are jointly selling Aryaka managed SD‑WAN solutions such as SmartConnect and SmartCloud in order to help improve the performance of business critical applications over long distances.
Indeed, Aryaka now seems firmly embedded as a preferred third‑party supplier within T‑Systems' SD‑WAN portfolio, marketed as Smart SD‑WAN, powered by Aryaka. T‑Systems offers two operating models for managed SD‑WAN services: a Cisco Systems (Viptela)‑enabled IntraSelect SD‑WAN offering forms the heavy‑duty centrepiece of the portfolio, operated via the division's Open Telekom Cloud platform. This sits alongside Smart SD‑WAN-branded "overlay" offerings from "certified" third-parties, including Aryaka and further players Juniper Networks, Silver Peak Systems, and VMware (marketed as VMware SD‑WAN by VeloCloud).
POPing up in China
During a February webinar hosted by Arkaya and DT GBS Switzerland, Martin Luening, Senior Systems Engineer at Aryaka, remarked that enterprises with partners and affiliates in China are seeking easy‑to‑use solutions that enable them to overcome a number of challenges, including inherent problems such as high latency and jitter when transferring data over long distances; the "great Chinese firewall" that blocks certain applications in China; and regulatory compliance.
Arykaya has established points of presence (POP) in Beijing, Shanghai, and Shenzhen in mainland China, and in Hong Kong. Arne Lutsch, Managing Director of DT GBS Switzerland, added that "there will be POPs from Alibaba coming soon".
Alison Jaina, Channel Manager for DACH and CEE at Aryaka also noted that the POPs were built and operated by Chinese local partners, "and we were extremely choosy when we selected the partners. These partners are quite well known tier‑one network providers, and also very respected data centre providers", she said. "And this goes for… the connectivity between the POPs, and the layer two dedicated fixed‑line connectivity between the POPs within China, and also the data connections going in and out of China".
Jaina said Arkaya is fully compliant with Chinese government agencies, and also works with "reasonably well‑known Chinese reseller partners" that can then provide the services to Chinese enterprise customers.
Arkaya publicly announced a reseller agreement with ChinaNetCloud in 2015 and a strategic partnership with China Mobile International in 2018. "We're not a startup company. Aryaka has been operational since 2009. And we have almost 900 customers with enterprise networks worldwide", she added.
Stefan Crome, Vice-President Technology Switzerland at Deutsche Telekom, provided examples of two customers that are also supported by DT GBS — the first being an unnamed logistics services provider that was able to switch from a UK‑based POP to the POPs in Beijing and Shanghai for processing the shipping of goods from China.
The second is IFCO Systems, a supplier of reusable packaging for fresh food supplies that is now using an Aryaka‑based content delivery network to improve real‑time data delivery.
In June 2020 Aryaka formed a partnership with Alibaba Cloud to enable the public cloud service provider to sell the Aryaka SmartServices portfolio via the Alibaba Cloud International Marketplace. Aryaka also recently tied with Check Point Software Technologies to combine the security technology specialist's products with its SD‑WAN offerings. The supplier lists public cloud providers Amazon Web Services, Google Cloud, Oracle, and Microsoft Azure as partners. In the Americas, Aryaka operates POPs in several US markets as well as Brazil. In EMEA, its POPs are located in Germany, France, Ireland, Israel, Russia, the Netherlands, South Africa, United Arab Emirates, and the UK. Apart from China, other Asia‑Pacific locations include Australia, India, New Zealand, Singapore, South Korea, Taiwan, and Vietnam.

Anne Morris is a freelance journalist, editor and translator. She has been working as a reporter and news analyst for TelcoTitans since 2016.