New Group tower buddy Cellnex stresses "strategic" nature of relationship in Switzerland.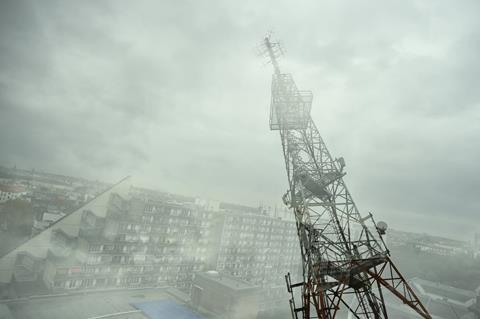 The Group continued to appear in line for a possible partnership on passive infrastructure, to help meet mobile network investment requirements. Deutsche Funkturm is to quadruple its rate of tower deployment in Germany, and there remained hints of a brewing Dutch tie-up after segregation of T-Mobile Netherlands' infrastructure assets.
Deutsche Telekom (DT) put some numbers on a major network expansion programme being quietly run by Deutsche Funkturm, the Group's German broadcast and mobile infrastructure business, in a bid to extend 4G frontiers to 'whitespots' and key transport links.
The move has seen DT assign Funkturm €100m in extra capital expenditure (capex) for the current fiscal year to support expansion of its site footprint. DT indicated that this spend level will "remain elevated" over the mid-term, but without providing more detailed guidance.
Funkturm has been adding around 500 towers to its footprint, annually, over the last four fiscal years, but will aim to quadruple this rate of expansion over the "mid-term", said DT Chief Financial Officer Thomas Dannenfeldt. Currently, Funkturm has around 28,000 towers, but the Group has previously indicated its network may ultimately grow beyond 40,000 (Deutsche Telekomwatch, #63).
Pressured DT careful on spend presentation and language
DT billed the expansion as designed to "improve customer experience". It will widen Telekom Deutschland's (TDE) 4G population coverage to 98% by 2019, as well as providing LTE connectivity to all German motorways and high-speed railways by the same point.
Interestingly, though, DT did not frame the push as a precursor to 5G – even though its focus on transport links has a clear bearing on future automotive services, and the expansion of the tower footprint will help meet 5G-based mobile broadband coverage requirements laid out in 2015 by the Next Generation Mobile Networks Alliance (Deutsche Telekomwatch, #41).
Nor was there mention of a renewed (but phased) small-cell rollout plan that DT mooted for Germany in 2017, to support 5G (Deutsche Telekomwatch, #66).
Funkturm morphing into tower outsourcer
The push appears to bring both a major increase in Funkturm's budget, and a revamp of its business model.
DT does not break out capex figures for the tower business itself, but Group Development – the central department in which it sits, alongside T-Mobile Netherlands (TMNL) – reported total capital outlay of €290m in the year to 31 December 2017.
The central re-positioning of Funkturm, which took place at the start of 2017 (Deutsche Telekomwatch, #61), cannily allows DT to avoid burdening Telekom Deutschland's (TDE) figures with capex that is clearly closely tied in with its infrastructure needs, and that would further spook investors that are showing unease over future next-generation wireless and wireline investment outlay in Germany (see separate report).
Dannenfeldt said DT was open to sharing agreements with rival operators, which could dilute the capex impact of the expansion. However, it has "blacklisted" sites that are key to TDE on network differentiation.
"The question is how to strike the right balance between having a proper and well-up setup in running tower business, multi-tenant approach, on the one hand, and not giving up the crucial sites, which make a difference in the network potentially", Dannenfeldt said.
DT to take Cellnex relationship to next level, with Dutch tie-up?
Another sidenote to the Funkturm investment plan is the possibility that ownership or management of the business is revamped, to fuel the additional spend.
Since 2015, Funkturm has been repeatedly mooted as set for a combination with a specialist tower player (or possibly an infrastructure fund), to bolster capital for investment – and a passive infrastructure reboot has obviously been gestating behind-the-scenes at DT, with the Group recently buying into Swiss Towers and extracting TMNL's tower assets from the NatCo, as part of its pending merger with Tele2 Netherlands (Deutsche Telekomwatch, #64, #69, and passim).
Spanish infrastructure player Cellnex Telecom, DT's senior partner in Swiss Towers, remains a possible partner, having previously indicated an interest in a Funkturm tie-up when an autumn 2016 sale was raised as a possibility (Deutsche Telelekomwatch, #54).
More recently, in February 2018, Cellnex Chief Executive Tobías Martínez made some positive noises around a wider tie-up with DT, intimating that the Swiss partnership was "strategic" and could pre-empt a managed services relationship with the Group. It was not made clear, however, whether this could concern Funkturm, or possibly another 'trial' engagement in the Netherlands, using the segregated TMNL towers.
" We have a very good relationship with [DT], thanks to our Swiss project. This is a fact, this is a real project, and this is the best way to show what can we do for them, managing the passive infrastructure – but no further commitments so far… Of course, our partnership in Switzerland is not based on financial issues or financial objectives. It's more in order to get a real case, a real opportunity to know better each other. And so far so good. "

– Martínez.