Slow-and-steady recovery continues in Europe, at least ahead of lockdown.
Major boost as broadband momentum regained in Germany.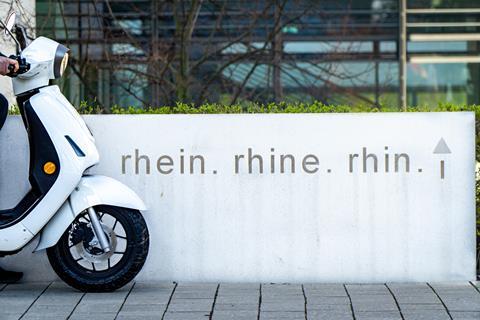 At segment level, takeaways from the call and report included:
TMUS still in driving seat: as per other recent quarters, DT's forward movement in Q1 was primarily — but not completely — driven by its American powerhouse. Including TMUS, it recorded a 10.2%-rise in earnings before interest, taxation, depreciation, and amortisation after leases, but this dropped to 3.8% if excluding the NatCo's numbers (why DT continues to feel the need to report copious ex‑US figures is probably part-habit, stemming from back when TMUS was an unwanted under-performer — but also shows its eagerness to show European businesses are contributing too).
Höttges not a cable guy: Germany got in on the act too, with Telekom Deutschland (TDE) maintaining its slow-and-steady revenue growth (+0.9%) and accelerating net broadband customer expansion to +83,000 — avoiding another awkward call-out by Group management during the Q1 session (Deutsche Telekomwatch, #92). Never one to underplay some encouraging figures, Höttges made a tectonic shift in tone from that presentation by launching into a told-you-so regarding DT's decision to invest in vectoring and super-vectoring, before ramping up fibre, and denouncing "Gigabit" cable services (including those of main rival Vodafone Germany) as "fake news". Illek was more circumspect, saying TDE was benefiting from a tendency among customers to opt for incumbent providers in times of crisis.
Q1 FY19
Q1 FY20
Change
Deutsche Telekom, financial summary, Q1 FY20
Notes: * DT sold Telekom Albania on 7 May 2019 (i.e. during Q2 FY19), thus discontinuing its mobile business in Albania. Historical figures have not been adjusted for purposes of comparison.
** EBITDA after leases (AL) as a proportion of total revenue.
*** Defined as "payouts for property, plant, and equipment and intangible assets excluding goodwill".
**** AL, and before dividend payments and spectrum investment.
Sources: DT and Deutsche Telekomwatch.

Net revenue

€19,488m

€19,943m

2.3%

Germany

€5,036m

€5,092m

1.1%

US

€9,796m

€10,157m

3.7%

Europe *

€2,808m

€2,816m

0.3%

Systems Solutions

€1,278m

€1,290m

0.9%

Group Development

€522m

€539m

3.3%

GHSS

€48m

€49m

2.1%

EBITDA (adjusted)

€5,940m

€6,544m

10.2%

EBITDA margin **

30.5%

32.8%

2.3pp

Cash capex ***

€3,827m

€3,570m

-6.7%

Free cash flow ****

€1,557m

€1,287m

-17.3%
Another backslap for Gopalan: there continued to be measured positivity in DT's reviving Europe segment, which delivered a 2% "organic" revenue increase, slightly below FY19 trend. Illek highlighted the division's "continuous cost reduction" progress. Europe CEO Srini Gopalan — recently handed a new contract (Deutsche Telekomwatch, #92) — was again singled out for praise by Höttges, who said he had created a "flying wheel" that was now benefiting Group free cash flow.
More Q1 analysis from Deutsche Telekomwatch #94: