TV technology roadmap aims for all-IP and unicast.
DT wants to match innovation speed of web content providers.
Transition expected to start in all European markets by end-2022.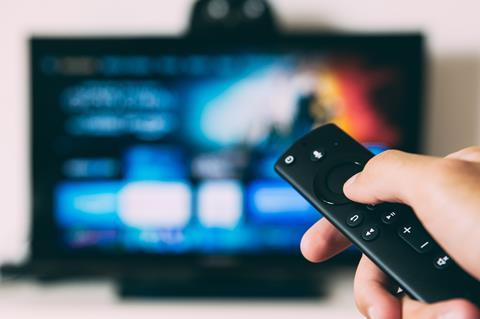 Deutsche Telekom is in the early stages of migrating its TV services to all-IP technology and the Group expects all of its European NatCos to have started the transition by the end of 2022.
As DT builds up its MagentaTV offering, the operator wants to move away from legacy broadcast technologies to support its aggregation strategy and put itself on an equal technological footing with web-scale content providers. The move to all-IP is viewed as a way to accelerate the creation and rollout of TV services.
"If I'm able to disconnect from legacy technologies… it becomes much easier for me to evolve my product at the fastest pace and with higher quality", said Pedro Bandeira, Vice-President for Product and New Business, Europe, at DT. "Legacy technologies that are heavy on integration slow me down in terms of cost but also in terms of speed… and the overall resilience of my solution".
Bandeira shared some of DT's TV technology roadmap during a recent panel discussion hosted by Waltenspiel Management Consulting on the topic, "TV Moving to All IP – Dream or Reality?" He said that DT is pursuing all-IP and unicast streaming transmission across its footprint, even though unicast uses more bandwidth than other techniques, such as multicast.
He acknowledged that it sounds "counterintuitive" for an operator to opt for a technology that consumes more bandwidth to deliver the same services, but said it was worth the trade-off. Also, considering the growth of broadband and how quickly fibre is being rolled out, he said DT would be able to handle the "extra load" that unicast would put on the network.
"By going to unicast, you basically align with web technologies. That's where all the innovation and the fast track and the creativity is happening", he said. "And we want to be fast to innovate in the market".
According to Bandeira, multicast is a legacy technology and multicast adaptive bit-rate (ABR) is a "transition technology" — that is, a "very effective tool that I will use in some markets to bridge the gap between what I have today and what I need to have in the future in terms of network capacity". "I'm a fan of [multicast ABR] as a transition mechanism… but it will phase out over time as you have more than enough bandwidth in your networks" , he said.
DT's MagentaTV strategy
Telekom Deutschland (TDE) had 3.9 million TV subscribers (including IPTV and satellite) at the end of 2020, having added 246,000 subscribers in the year. Its largest rival Vodafone Germany had 13.4 million TV subscribers at the same point, down from 13.6 million (a net loss of 221,000). Outside Germany, DT had a total of 5.1 million TV subscribers (including IPTV, satellite, and cable) at the end of 2020.
DT has honed its MagentaTV strategy as an aggregator of linear TV, video-on-demand, and exclusive content that is delivered to multiple screens. In 2019, it acquired exclusive broadcast rights to all matches during the 2024 UEFA European Championship tournament (Deutsche Telekomwatch, #88). More recently, it expanded the MagentaTV content catalogue with the addition of DAZN, Mediengruppe RTL's TVNOW, and an exclusive partnership with Disney+ (Deutsche Telekomwatch, #92, #95, and #98). The streaming services add to MagentaTV's existing line-up, which includes Netflix, Prime Video, and Sky. The operator has said it expects revenues from its TV business to continue to grow over the next two years (Deutsche Telekomwatch, #103).
DT's transition to all-IP will evolve through "commercial upsell" rather than driving the migration "for the sake of technology", he said. "I'm not actively trying to migrate customers without any incremental benefit to me as an operator. Eventually, we will reach a point in which we have so few customers left in the old technologies that we need to find a way to migrate them and shut it down. Is it happening anytime soon? No".
Even for DT's most advanced markets, he said it would take at least five years to retire legacy TV technology. It will take a "very long time" for old products and technologies to "disappear completely", he said.
Extricating service innovation from end devices
Beyond the streaming technology choices, DT's TV transformation aims to simplify its multiscreen service delivery by minimising integration and not having to tweak offerings for various original equipment manufacturer (OEM) requirements.
"Working with different OEMs, you have different stacks and that's the problem we all are trying to solve", Bandeira said. He noted that the open-source Reference Design Kit (RDK) platform from RDK Central is addressing this issue in broadband and TV services at DT. "How do we abstract what we are doing from the OEM so that we have a common stack that can run on multiple OEMs? For us, control of our touchpoints — the devices in the customer home — is of the utmost importance in the future because it's [on top of] that software that I'll be able to create".
All-IP been there, done that?
DT is battle-hardened from its epic migration from legacy PSTN to all-IP, which TDE started in 2014 and finally completed for the German residential market at the end of 2019. (Deutsche Telekomwatch, #33, #97, and passim).
In this latest all-IP transition, like many telco transformation projects, challenges around skills and mindset are to be expected. He said it was important to respect the experience of employees that have worked on legacy technologies and give them opportunities to acquire new skills. However, he said in his experience the number of people who transition to new areas is usually around 20%, "much smaller than you would hope", he said.
Bandeira recommended the starting point for such a big transition is to set the vision. "You need to understand where you are taking your TV product and why", and then get the right team in place, both internally and with partners, to execute the strategy, he said.
"I focus internal teams on the engagement with the customer, on the application level, and partner with companies that can give me the best possible core items that are not differentiators", he said and pointed to examples like streaming solutions and content delivery networks. "It's very important to get the right partners for what is not business differentiators".

Michelle Donegan is an experienced telecoms writer and has been contributing as a reporter and news analyst for TelcoTitans since July 2020.