Hungary trial moves to "real-world".
Technology universities in Austria, Czech Republic enlisted.
DT partner Ericsson joins 5G-Industry Campus Europe consortium.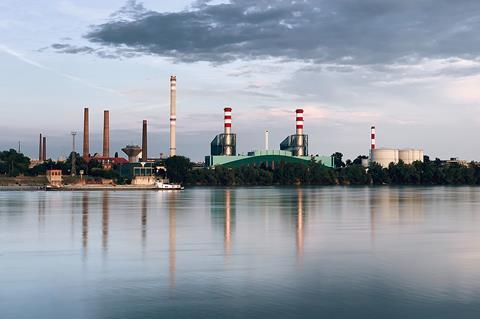 Deutsche Telekom (DT) flagged campus network developments in Austria, Czech Republic, and Hungary.
Magenta Telekom and T‑Mobile Czech Republic (TMCZ) teamed up with local academia to develop "Industry 4.0 testbeds", focused on industrial automation and smart‑manufacturing. Incorporating 5G is a priority in both cases. In Hungary, Magyar Telekom (MT) and car component maker BorgWarner started testing digital solutions under "live conditions" using an LTE‑based campus network.
On the back of the trio of announcements, Antje Williams, Senior Vice‑President of 5G Campus Networks at DT, underlined the importance of "tailored campus network solutions" in assisting enterprise customers in different European countries where DT has a presence. She reiterated DT's ambition to "take advantage of Industry 4.0 technologies" and combine them with cellular connectivity, using both public and private mobile networks.
University challenge
Austria's Magenta Telekom is collaborating with Graz University of Technology to launch what it hailed as Austria's first 5G campus network for scientific and industrial purposes during the first half of 2020. Spread across 320 square metres, Magenta Telekom will supply 5G connectivity to the "research and learning factory", dubbed smartfactory@tugraz.
The idea is to connect machines and planning processes "digitally and in real‑time", and to use a "complete industrial production chain". Robot arms, metal 3D printing, robotics for different applications, edge computing, radio frequency identification applications, Internet of Things, and machine‑to-machine communications applications are all part of the mix.
According to the smartfactory@tugraz website, there are 19 technology partners slated for involvement, including T‑Systems Austria, Infineon, and Siemens. As it stood in January 2020, the project had a budget just north of €4m. Half of that came from Austria's Bundesministerium für Verkehr, Innovation und Technologie (Federal Ministry of Transport, Innovation and Technology), and the other half from industry.
TMCZ made a similar campus-network nod to academia. The NatCo signed a memorandum of understanding with the Technical University of Ostrava for rollout of what is being pitched as the country's first campus network. Slated to be operational during the quarter to 30 June 2020, it will cover a part of the university campus and form a testbed platform "focused on digitised production and demonstration of Industry 4.0 principles". Campus network expansion is planned after initial launch.
Enterprising moves with Ericsson
MT and T‑Systems Hungary revved up the campus network stakes with BorgWarner, a US‑headquartered manufacturer of automotive parts with operations in MT's domestic market.
BorgWarner started testing digital solutions under "live conditions" based on LTE infrastructure supplied by Ericsson, DT's strategic partner in the campus network space (Deutsche Telekomwatch, #87). The first application areas are intra-logistics (barcode-reading and automated material handling), manufacturing control (programmable logic controller data connection), and production monitoring. MT said the campus network could be upgraded to 5G, but gave no timetable as to when this might happen.
The Schwabmünchen‑based factory of lighting technology specialist Osram is another flagship campus network deployment within the Group, and was given a prominent showing at DT's booth at the 2019 edition of Mobile World Congress (Deutsche Telekomwatch, #79 and #81). Ericsson enables both public and private LTE coverage to support the "dual‑slice campus network" at the factory in Bavaria.
ZF Friedrichshafen, a German car parts maker, is testing a similar system from DT and Ericsson (Deutsche Telekomwatch, #81).
Ericsson has in recent months emerged as the lead partner in DT's campus network ecosystem. In September 2019, the two providers formalised their relationship in the space (Deutsche Telekomwatch, #87). Already partners on LTE‑based campus networks, they opted to enter into a strategic partnership ahead of 5G rollout. They intend to jointly serve industrial enterprise customers with campus networks, targeting what they see as "diverse use‑cases" related to airports, harbours, logistics centres, and manufacturing shop floors. DT's contribution to the strategic partnership includes Internet of Things and Wi‑Fi solutions, along with consulting services. By combining public and private cellular networks, DT and Ericsson aim to improve coverage, capacity, and availability. They also lay claim to improved security, efficiency, and sustainability, and asserted that the collaborative approach "ideally positions both parties" to capture and service the emerging Industry 4.0 market. Other partners in DT's campus network sphere include: EK Automation (on automated guided vehicle systems), Endress+Hauser (connected sensors), and Konica Minolta (lightweight augmented reality glasses). Nokia has also long collaborated with DT on 5G network and application development at the Port of Hamburg.
Way to go, partner
DT may benefit from knowledge gleaned by strategic partner Ericsson through the supplier's involvement with 5G-Industry Campus Europe. The consortium was established in December 2019 and is coordinated by the Fraunhofer Institute for Production Technology (IPT) on Campus Melaten, the logistics cluster at RWTH Aachen University. The German Bundesministerium für Verkehr und digitale Infrastruktur (Federal Ministry of Transport and Digital Infrastructure) will provide nearly €6.2m in funding to 5G-Industry Campus Europe, spread over three years. Fraunhofer IPT has selected Ericsson as the 5G network supplier.
Fraunhofer IPT will work with two project partners from RWTH Aachen University — Machine Tools and Production Engineering, and Research Institute for Rationalisation — to develop and test applications (and "solutions") for digitalised and networked production. Application scenarios under investigation are 5G sensors for monitoring and controlling "highly complex manufacturing processes", mobile robotics, logistics, and multi-site production chains.
5G-Industry Campus Europe has an outdoor area of one square kilometre in Aachen to play with, and an indoor space of almost 7,000 square metres. The project's partners claim it is Europe's largest industrial 5G research network.
Campus carry-on: Vodafone hits out at set-aside auctions
A slight dampener on DT's European campus network developments is that the opportunity remains somewhat muddied by regulatory approaches. Germany's telecoms regulator has reserved frequencies in the 3.7GHz–3.8GHz range for localised deployments by industrial players, so potentially limiting the amount of value operators can extract from their 5G‑based campus networks (Deutsche Telekomwatch, #80). Rival Vodafone recently warned that governments opting to reserve spectrum for private organisations in this way risk "creating scarcity" and hindering wider 5G roll out. In a paper entitled An industrial 5G spectrum policy for Europe, Vodafone said that set-aside rights will result in "less spectrum remaining available for deployment in national networks, giving marginal potential benefits to a narrow set of stakeholders at the expense of all other 5G users, society and the wider economy".