European CCOs get swapped, with Austria and Poland bringing in new faces.
TMUS continues to bed its directors in with ongoing rejig.
T‑Systems Hungary CEO exits "by mutual consent", following failed sale in 2019.
MTN South Africa's changes draw another telco bigwig — this time T‑Sys SA MD Molefe.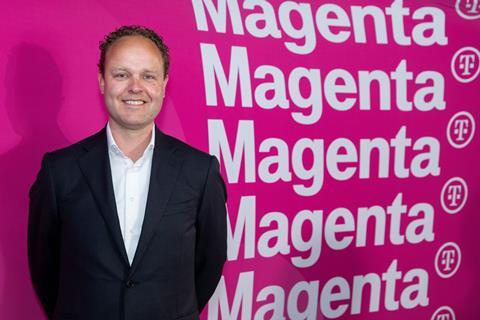 Deutsche Telekom Group
Giuseppe Rindone took up a new role as Vice‑President (VP) of Solution Sales, Smart-City, in Deutsche Telekom (DT). He has left T‑Systems (T‑Sys), where he was Senior Solutions Manager with an apparent focus on Internet of Things (IoT) products.
Germany
Following the Group's business‑to‑business (B2B) operations overhaul in recent months, new Telekom Deutschland unit Deutsche Telekom Business Solutions (DTBS) continued to fill out its ranks. Jan‑Willem Behrens, a former business development executive at Orange Business Services and BT, was appointed Business Development Manager for Deutsche Telekom Global Business Solutions Nederland. Specifically, Behrens has a focus on software‑defined wide area networking services.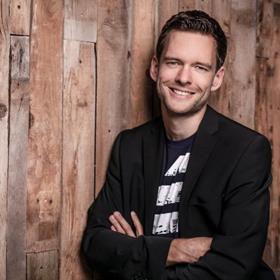 Christian Schwalbe was appointed VP of Sales for DT's Wholesale business, a pivot from his previous role as VP of Strategy & Business Development, Wholesale. Meanwhile, former VP of Wholesale Sales Dirk Lukaschik was named VP of International B2B Sales.
Europe
Former CCO Stapel confirms his exit from Magenta; top‑level changes in Montenegro; Perron's replacement is confirmed in Poland; and flailing T‑Sys Hungary loses its CEO.
Tanja Bokan was named Head of Digital Transformation at Crnogorski Telekom, with a focus on the NatCo's B2B cloud products portfolio. She was Head of B2B Marketing before the switch.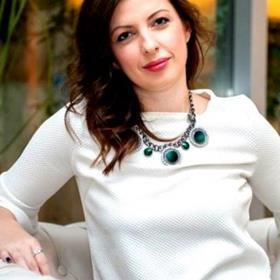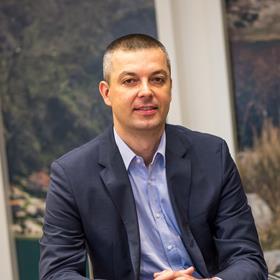 Crnogorski Telekom's long‑time human resources (HR) lead Miroslav Janicic was named Advisor to Chief Executive (CEO) Dina Tsybulskaya. Janicic joined the NatCo 15 years ago as Head of the Chairman's Office, and was most recently HR Director. Sladjana Djurovic has replaced Janicic as HR Director. Prior to the move, she had the same title at banking group Société Générale's Montenegrin operation.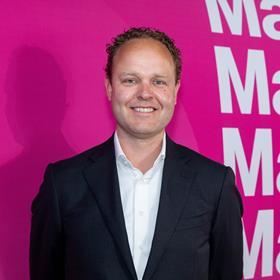 Jan Willem Stapel, Magenta Telekom's Chief Commercial Officer (CCO) for its Business‑to‑Consumer (B2C) functions, confirmed his departure. He left the NatCo — and the country — in August, heading to the Netherlands "due to the challenging times", presumably a reference to ongoing coronavirus restrictions across Europe. Stapel has not yet confirmed his next step, but indicated on LinkedIn that he may begin a career outside of telecoms. He was replaced by Bruno Duarte, who brings a wealth of experience in European telco leadership: in the UK he had previously been Managing Director (MD) of Operations & Strategy at EE; VP of Strategy at Orange UK; and Strategy Director at Three UK.
Also in Austria, Sophie Paltinger was appointed Head of Centre of Excellence for Robotics. She was previously a Business Analyst for Magenta Telekom with a focus on robotics process automation.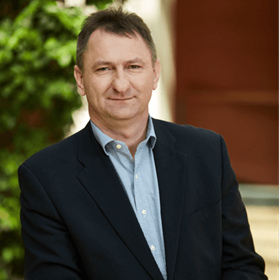 T‑Sys Hungary announced that its CEO Zoltána Kaszás is stepping down, having reached a mutual agreement to close the contract. Incumbent Magyar Telekom CEO Tibor Rékasi has added the position to his responsibilities on an interim basis until a permanent replacement is found. Magyar Telekom failed to offload the unit to 4iG at the start of the year. Reasons for the CEO's termination were not explicitly given.
T‑Mobile Poland (TMPL) appointed Goran Markovic as its new CCO, B2C, replacing the outgoing Frederic Perron. Markovic has joined from Telenor Bulgaria, where he had the same title, and had previously been at Telenor Hungary as Director of a business transformation programme. It remains to be seen whether he will stretch his business transformation muscles at TMPL. His predecessor, Perron, has returned to his native Canada as President of cableco Cogeco Connexion. He flagged the move earlier this year (Deutsche Telekomwatch, #93).
Systems Solutions
DT's Systems Solutions entities continue their remapping: Molzen takes Digital Solutions sales top‑spot; T‑Sys SA MD exits.
Stephan de Haas was named Head of Emerging Industries, Sales & Co‑Creation, at T‑Sys. Formerly Head of Ideation & Co‑Creation, de Haas' new role appears largely a title change but with a heightened interest in "co‑creating digital solutions" with clients across a number of sectors.
Alejandro Martinez, Head of Emerging Technologies at T‑Systems North America, added SAP Sales to his remit. 'Emerging technologies' includes IoT and smart-city developments.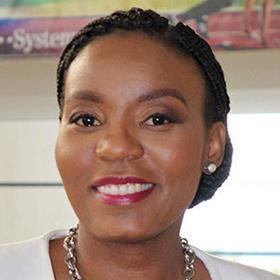 T‑Systems South Africa (T‑Sys SA) MD and former Chief Financial Officer (CFO) Dineo Molefe is to leave the Group. She was appointed CFO at MTN South Africa, effective December 2020, as the operator refreshes leadership under new CEO Ralph Mupita. Mupita is taking over the helm from Rob Shuter, who is leaving to lead BT Enterprise. Molefe's replacement at T‑Sys SA has not yet been announced.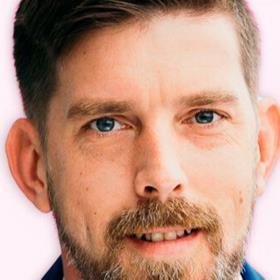 As part of a complex rethink of T‑Sys' Digital Solutions unit, Knuth Molzen, formerly Head of EMEIA Focus Portfolio Countries at Fujistu Technology Solutions, was appointed Global Head of Digital Solutions Sales at T‑Sys.
Andrea Olschewski was named VP of Commercial Aeronautics & Major Accounts for T‑Sys. She was previously Tribe Head for T‑Sys' Aeronautics business.
USA
A typically busy time at T‑Mobile US as it continues its post‑merger consolidation with several title changes for its directors.
Former Senior Sales Manager for T‑Mobile for Business Mike Bendix was appointed Director of Business Sales for T‑Mobile US (TMUS), with a focus on small‑ and medium‑size enterprises. Before joining TMUS, he was Director of Sales at rival Comcast's Business unit.
Julie Goldthwaite was named Senior VP of Marketing & Emerging Products at TMUS. She was previously VP of Enterprise Marketing Planning, Go to Market & Integration. She has held several senior marketing roles at TMUS since joining in 2011.
Jeff Leibel was appointed Director of Industry Solutions, a step up from his previous position as Senior Manager of Enterprise & Strategic Accounts.
Janice Thompson was named Director of Consumer Strategy & Planning, a change from her previous role as Senior Manager of Strategy & Inspiration. She was at Sprint, as a Managing Consultant, in the run‑up to the merger with TMUS.
TMUS named Thushan Wijesinghe Director of Data Science, Business Intelligence & Data Engineering. This is a slight shift in focus from his previous role leading Portfolio Credit Risk Management, Data & Analytics.
Alumni
Former DT Chief Operating Officer (COO) and Telekom Deutschland CEO Hamid Akhavan was added to US broadband provider Anterix's Board of Directors. Akhaven left his Group COO spot at DT in 2014, and has since been CEO at Unify, formerly Siemens Enterprise, and private equity players Twin Point Capital and Long Arc Capital.

Joseph Purnell is a Staff Reporter for TelcoTitans, contributing telecoms news analysis since 2019 as part of the TelcoTitans Editorial team.