Operator shares vision for 6G and desire to shape the evolution.
DT view: 6G will be sustainable, carbon-neutral, and human-centric.
More 6G funds available as Germany invests €685m and EU allocates €900m.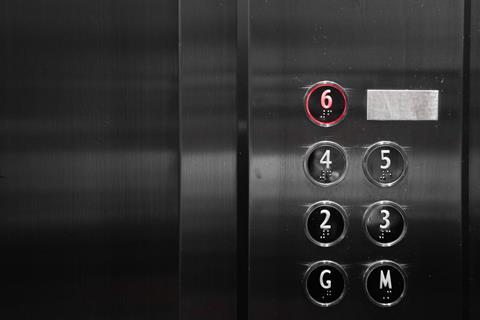 As 6G research and development gets under way around the world, Deutsche Telekom (DT) signalled its intent to "shape" the technology evolution and shared its vision for the next generation.
Broadly, DT envisions 6G as creating a "human-centred global communication network" that is sustainable and will provide "customisable digital services for everyone and everything, anywhere, and anytime", according to Claudia Nemat, Head of Technology & Innovation at DT.
Nemat shared the operator's current thinking on 6G at its virtual event during Mobile World Congress.
" 6G must be committed to both sustainability and social wealth, and from the very beginning 6G needs to be a carbon-neutral technology with fully recyclable components. 6G will provide not only connectivity but digital services that are truly human-centric. And, last but not least, 6G will enhance the principles of privacy, trustworthiness, and security by design. "

— Nemat.
She stressed that while the operator is engaged in 6G academic activities, it remains focused on rolling out 5G and developing nearer-term innovations, such as network slicing and open RAN. Nemat also noted that 6G discussions have already started and that it was in Europe's interest to "influence and to shape the development of 6G proactively".
Germany kickstarts 6G funding
The German Federal Ministry of Education and Research (BMBF) announced plans in April 2021 to invest €685m in 6G research over the next four years to 2025. The funds are part of the German economic stimulus programme allocated to future technologies, the so-called Zukunftspaket.
An initial €200m is allocated to establishing collaborative research hubs among German universities. One of the first hubs brings together the Technische Universität Dresden and the Technical University Munich in a project called "6G Life", which received €70m in funding and is led by Professor Frank Fitzek, Deutsche Telekom Chair of Communication Networks at TU Dresden.
Fitzek said that for 6G, researchers need to find "novelty" to go beyond the limits of current networks based on Shannon's Law, speaking at DT's virtual event. He views softwarisation and open RAN in 5G as first steps and that something more radical is needed to meet the ambitions for 6G in areas such as sustainability and trustworthiness. "There are new theories that we have to deploy in our networks…. Everything can be changed and now it's the job of academia to deliver", he said.
Fitzek is a "big fan" of 5G and expects 6G to go beyond the current 5G roadmap. "With 6G, I hope that we don't take the steam away from 5G. I still believe that this is the best technology we have ever invented, but I also see 6G now as a chance to rethink some of the parts that we missed in 5G [in terms of] the innovation", he said.
EU aims for 6G tech leadership
There is a strong current running through European tech policy to strengthen homegrown innovation and supplier ecosystems and reduce dependency on Chinese and US technology. This can be seen in efforts such as the Gaia‑X cloud data infrastructure project, the Alliance for Industrial Data, Edge, and Cloud, as well as 6G research funding.
The European Commission has allocated €900m to support 6G research and development from 2021 to 2027 as part of the Smart Networks and Services programme. The public funds are expected to be matched by industry for a total investment of around €1.8bn. The first nine projects started in January 2021 and run for three years.
EU-funded 6G research projects
Project
Technology focus
Participants (selected)
Source: 5G Infrastructure Public Private Partnership (5G PPP).

6G Brains

AI-driven device-to-device cell-free network architecture for highly dynamic and ultra-dense connectivity.

Eurescom, Robert Bosch, Telekom Deutschland.

AI@Edge

Platform and tools for secure and automated roll-out of large-scale edge and cloud compute infrastructures.

Athonet, Atos IT Solutions and Services Iberia, Ericsson, Italtel, Telecom Italia.

DAEMON

Network intelligence for adaptive and self-learning mobile networks.

Adlink Technology, NEC Laboratories Europe, Nokia, Teléfonica Investigación y Desarrollo (I+D).

DEDICAT 6G

Dynamic coverage extension and distributed intelligence for human-centric applications with assured security, privacy, and trust.

Atos IT Solutions and Services Iberia, Nokia, Orange.

Hexa-X

EU flagship project developing a first 6G system concept.

Atos Spain, Ericsson, Intel Deutschland, Nokia, Orange, Telecom Italia, Teléfonica I+D.

MARSAL

Framework for management and orchestration of network resources using optical-wireless infrastructure.

Acceleran, NEC Laboratories Europe, Orange.

REINDEER

Develop "RadioWeaves" technology for smart connect-compute platform with perceived zero latency and uninterrupted availability.

Ericsson, NXP Semiconductors Austria, Teléfonica I+D.

RISE-6G

Design and trial Reconfigurable Intelligent Surfaces (RIS) technology for radio wave propagation control, aiming to achieve intelligent, sustainable, and dynamically programmable wireless environments.

Greenerwave, NEC Laboratories Europe, Orange, Telecom Italia.

TeraFlow

New type of secure, cloud-native SDN controller.

Atos IT Solutions and Services Iberia, Infinera, NEC Laboratories Europe, Teléfonica I+D, Telenor.


Michelle Donegan is an experienced telecoms writer and has been contributing as a reporter and news analyst for TelcoTitans since July 2020.