Alliance between DT-backed O-RAN and TIP propels Group into vanguard of disrupting RAN supply chains.
DT backs TIP-led Evenstar programme to lower RRH costs.
Operator partners with Intel and VMware to develop open vRAN platform.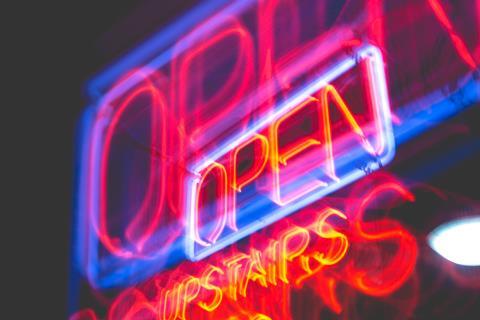 The work of the O‑RAN Alliance, with which Deutsche Telekom (DT) has had a lengthy association, spread into various industry initiatives to disaggregate software and general-purpose processing (GPP) hardware in the radio access network (RAN). In doing so, DT was catapulted into a more leading role when it comes to disrupting traditional RAN supply chains.
In what would have been the week of Mobile World Congress (MWC) in late‑February 2020, the Facebook‑led Telecom Infra Project (TIP) announced a "liaison agreement" with the O‑RAN Alliance. The idea behind the collaboration is to "ensure alignment" in the shared focus area of developing interoperable 5G RAN solutions. While TIP, arguably, is mainly focused on developing next-generation infrastructure use‑cases, O‑RAN Alliance work revolves around the development of open and standardised interfaces.
DT's participation in the TIP was hitherto patchy (Deutsche Telekomwatch, #77 and passim). Compared with European counterparts Telefónica Group and Vodafone Group, DT looked invariably a spectator to some of the more high‑profile TIP Project Groups, including OpenRAN, which is co-chaired by Intel and Vodafone.
The recent departure of high-profile DT networks executive Axel Clauberg, who now earns his crust at Group rival Amazon Web Services (AWS), also diminished DT influence within TIP (Deutsche Telekomwatch, #91) After Clauberg upped sticks to join AWS, he relinquished his role as TIP Chairman. Clauberg was replaced by Santiago Tenorio, Vodafone's Head of Network Strategy & Architecture.
The O‑RAN Alliance's tie‑up with TIP appears to have spurred greater DT activity, however. As part of the new alignment, DT is to expand its current TIP Community Lab and launch a European Open Test and Integration Centre. The Group will apparently "transform" its current Berlin lab to focus on interoperability validation of O‑RAN‑compliant radio unit-distributed unit (RU‑DU) solutions, which will then feed into an upcoming Open Fronthaul (RU‑DU) TIP plug‑fest.
In it for the fronthaul
The work of the O‑RAN Alliance includes greater openness in the fronthaul interface between broadband base units (BBU) and remote radio heads (RRU). Much to the chagrin of 'open-minded' operators, the main fronthaul 'standard', the common public radio interface (CPRI), and its successor, enhanced CPRI (eCPRI), have thus far been implemented in a semi-proprietary, non-interoperable way by large equipment vendors.
Another O‑RAN focus area is X2, the interconnecting interface between two eNodeBs in an LTE network.
The O‑RAN industry pitch is to "deliver intelligent, fully interoperable, virtualised and open RAN". There seems growing emphasis on the 'intelligent' part, however. In a potential muddying of the marketing waters, the alliance is increasingly keen on using "smart RAN" — rather than open RAN — to describe its goal.
Ever increasing TIP circles
In the spirit of greater collaboration, and apparently in an attempt to position itself more centrally in the network standards environment, TIP signalled more formal relationships with the Open Networking Foundation (ONF), Open Compute Project (OCP), the OpenStack Foundation, and the OpenAirInterface Software Alliance.
DT already plays a prominent role in both the ONF and the OpenStack Foundation (Deutsche Telekomwatch, #8, #66, and passim). The Group has also since 2016 lent its R&D support to Facebook's OCP, which focuses on open source hardware and data centre design (Deutsche Telekomwatch, #51 and passim). As far as Deutsche Telekomwatch can determine, DT is not a member of the OpenAirInterface Software Alliance, another industry body seeking to develop 5G open software capable of running on commercial off-the-shelf hardware.
New TIP allegiances of this sort might partially be explained by growing industry pulling power. OpenRAN muscle was undoubtedly pumped up by Vodafone's audacious RFQ (request for quotes) — made in October 2019 — to supply more than 100,000 sites across Europe with OpenRAN-compliant kit, covering 2G–5G. "We're willing to swap out sites if we have to", said Tenorio. "Our aim is to have modern, up-to-date, lower cost kit on every site", he added.
Evenstar rising
Despite any reservations it may have about commercial readiness, DT is pushing perhaps harder than before to make things happen in the open RAN ecosystem.
In what should have been an announcement at MWC 2020, but instead was flagged in a lengthy press release from TIP, DT was unveiled as part of the Evenstar programme. An example of closer links between TIP and the O‑RAN Alliance, the grouping aims to decouple software and GPP hardware in RRHs.
Other partners include Vodafone and Facebook Connectivity, which focuses — through operator and supplier partnerships — on providing reliable internet services in underserved areas. Suppliers in the Evenstar mix include AceAxis, Mavenir, MTI, and Parallel Wireless.
The TIP‑guided Evenstar project is working on delivering reference designs for a low-cost RRH that align with 3GPP and O‑RAN specifications. These specifications will then feed into the TIP OpenRAN Project Group.
Tenorio flagged RRH price aspirations at TIP's fourth annual summit, held in Amsterdam during November 2019. A specific target was a $1000 (€910) RRH product (1800MHz, 4T4R, and 160W). "If I'm speaking at TIP 2020 summit, I'll come with one of these white boxes", said the ever-upbeat Tenorio.
Hard sell for hardware newbies
The thinking behind open RAN is that it will allow more software and hardware suppliers to enter the ecosystem. This should lower costs and crank up the pace of innovation. One senior executive from a large supplier told Deutsche Telekomwatch, however, that it will be extremely difficult for new hardware providers to challenge the old guard on price. "I don't think the new radio providers for open RAN will be able to provide with you much in the way of squeeze prizes because the volume is not there", he said. Procurement, he argued, needed to be thought through differently. "If the procurement guys from day one are talking about saving money, that will not be very helpful for open RAN solution development", he said. Only in about five years' time did he think volumes would be sufficient for new hardware players to seriously challenge existing players on price.
Test bedfellows with VMware, Intel
In another open RAN collaboration that uses O‑RAN standards, DT hooked up with Intel and VMware. Based on Intel's FlexRAN architecture, DT and VMware are working on an "open and intelligent" virtual RAN (vRAN) platform to support LTE and 5G. The idea is to "significantly improve open RAN infrastructure scalability and economics". "Going forward, we will jointly collaborate with the open RAN vendor ecosystem to accelerate commercial availability of solutions", said Alex Jinsung Choi, Head of Strategy & Technology Innovation at DT.
Initial "key partners" on the project include Cohere Technologies and Mavenir. The first tests, conducted at DT's headquarters in Bonn, Germany, apparently showed that the vRAN software "doubled the efficiency" of an LTE radio network.