New taskforce to adopt agile working methods with AWS engineering support.
First project will focus on AI‑based customer assistance solution from November.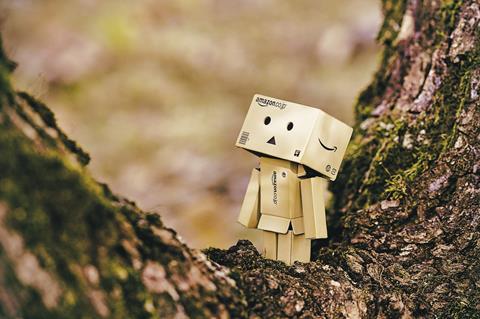 Deutsche Telekom IT Solutions, the Group's Hungarian systems integration and outsourcing support unit, advanced plans to position itself as a more innovative and independent operation within the Group with the announcement of a new collaboration with Amazon Web Services.
In detail, Deutsche Telekom IT, the internal IT service provider that sits within Deutsche Telekom's Technology & Innovation division, launched what it described as an international IT engineering taskforce under the name J'DIS, or 'Just Developers Doing Incredible Stuff'.
It appears that the programme will be run from Hungary under the remit of Deutsche Telekom IT Solutions. Its focus will be placed on Group "mission-critical projects" in the areas of AI, mobile development, and user experience.
Agile focus
J'DIS intends to implement agile working methods, which chimes with comments by Claudia Nemat, Head of Technology & Innovation at Deutsche Telekom, at the company's latest Capital Markets Day. At the time, Nemat drew attention to a "super‑rigorous IT transformation", which includes much greater use of DevOps and deployment of so‑called "agile squads" to speed up network rollout and service implementation.
J'DIS will form teams of eight, consisting of software engineers, DevOps engineers, and a scrum master. It explained that each team member will initially be put through an "extensive technical and team fit assessment", and supported by AWS experts in the first nine months of the programme.
DT IT said it expects these newly formed teams "not only to drive their own products to success, but also to be the frontrunners of modern IT engineering in the telecommunication industry".
The first project, scheduled for launch from November, will see a "newly recruited group of specialists" start work on an AI‑based customer support solution "connecting Deutsche Telekom with its 65 million customers", and the programme is "aiming to recruit the top software engineering experts in the region".
The team will be tasked with the creation of a "complex customer assistance solution", based on a voice application service platform, "working across several platforms like Messenger or WhatsApp. "The platform will serve as the single largest support touchpoint for Deutsche Telekom's customers", DT IT explained.
The new J'DIS teams will be deployed within DT IT to solve further complex technology challenges, "such as breaking down monolithic apps into micro services, applying artificial intelligence and machine learning to tackle previously unsolvable problems, automating the software delivery process through CI/CD [continuous integration/continuous delivery], or building resilience and fault tolerance into applications utilising state‑of‑the‑art cloud infrastructure capabilities".
J'DIS now has its own webpage and is actively recruiting. Peter Leukert, CIO of Deutsche Telekom, also pointed to the Group's "newly adopted recruitment and team building standards" that are aimed at increasing agility at DT, and hailed the benefits that AWS's engineering and operations experience will bring.
Indeed, when Leukert arrived to find an "IT organisation bedevilled by inertia", DT IT began a culture transformation programme, called IT@Motion, that has evolved to include up‑skilling programmes and new‑skilling academies.
Best of friends
Deutsche Telekom and its enterprise services unit T‑Systems already collaborate with AWS, as well as Google and Microsoft, as part of the Group's Cloud First strategy. In December 2020, T‑Systems and AWS announced a multi‑year Strategic Collaboration Agreement that built on their existing relationship.
AWS has also produced a case study on its work with Deutsche Telekom IT, pointing to the latter's use of AWS training and certification, following the launch of an initiative at the unit in 2019 to push "at least" 60% of its applications to the cloud, including on AWS. As of February, more than 2,000 DT IT employees had received at least some degree of training on AWS. In Hungary, 250 staff have participated in AWS training programmes.
Deutsche Telekom IT Solutions Hungary is 100%‑owned by the Group and, until mid‑2020, formed part of enterprise unit T‑Systems. It changed its name from "IT Services Hungary" in mid‑2020, as part of DT's wider B2B reorganisation.
From July 2020, it — like T‑Systems — was separated into telecoms and IT operations, with the former transferred to Telekom Deutschland, in a bid to harmonise product creation and accelerate time‑to‑market in the B2B sector. Deutsche Telekom IT Solutions describes itself as a subsidiary of Deutsche Telekom Group and Germany‑based Deutsche Telekom IT.


Anne Morris is a freelance journalist, editor and translator. She has been working as a reporter and news analyst for TelcoTitans and Market Mettle since 2016.