Deutsche Telekom's Hungarian IT solutions unit placing increasing focus on growth areas such as artificial intelligence and cloud computing.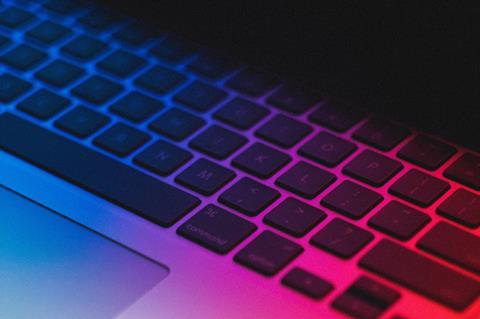 Deutsche Telekom IT Solutions, the Group's Hungarian systems integration and outsourcing support unit, was flagged to be positioning itself as a more public‑facing, innovative, and independent operation within the Group.
Having changed its name from "IT Services Hungary" in mid‑2020, as part of Deutsche Telekom's wider business-to-business reorganisation, it has since then been conducting a social media campaign with the aim of raising its profile, partly in order to attract and retain skilled employees.
A 2020 University of Szeged Faculty of Economics and Business Administration case study, carried out under the auspices of a European Union‑funded research project, suggests that the unit is seeking greater autonomy to conduct its own technology initiatives.
It created a 'growth portfolio' division in 2019, which includes areas such as security, public cloud, Internet of Things, and application development. The unit also operates an "innovation fund" that is designed to support new ideas internally, as part of its efforts to reduce costs and create new products to generate additional revenue.
The study noted that Deutsche Telekom IT Solutions "actively encourages all employees to come up with new ideas" and the "implementation of these ideas is fully democratic".
Deutsche Telekom IT Solutions Hungary — not to be confused with Deutsche Telekom IT, the larger internal IT service provider that sits within the Group's Technology & Innovation division — is 100%‑owned by the Group and until mid‑2020 formed part of enterprise unit T‑Systems.
From 1 July 2020, it — like T‑Systems — was separated into telecoms and IT operations, with the former transferred to management by Telekom Deutschland in a bid to harmonise product creation and accelerate time-to-market in the B2B market. The case study appears to largely focus on activities being conducted within the IT services side of the business, which remains within the T‑Systems family.
The study, titled "Investments in an intelligent and digital future –The case of an ICT company", and authored by Róbert Marciniak, Péter Móricz, and Máté Baksa, focused on three such projects that involved the implementation of cognitive automation, cloud computing, and advanced cybersecurity technologies:
Cognitive automation: here, the unit wanted to implement technology to help human resources to process curricula vitae (CV) more efficiently. The solution was to create artificial intelligence (AI)-based software with machine learning capabilities to process the bulk of CVs and reduce the need for human intervention. Notable here is that Deutsche Telekom, described as "heavily involved in artificial intelligence research", asked the Hungarian unit to present new ideas in the field of AI. As a result of this project, the unit has started building a portfolio of AI solutions and has aspirations to introduce products to the market when they have attained sufficient scale.
The cloud computing project appears to have focused on the creation of a cloud‑based database, and was originally inspired by the need to create a new workstation for data scientists.
The advanced cybersecurity project, meanwhile, was inspired by a customer request to be notified of cyber security threats. At the time the case study was completed in 2020, the project was still ongoing and aims to create a complete dashboard via which potential cyberattacks can be detected and tracked.

Anne Morris is a freelance journalist, editor and translator. She has been working as a reporter and news analyst for TelcoTitans since 2016.