Twin-track Group resilient in Europe while continuing to achieve strong growth in the USA.
Mismatch between prospects and sentiment in two regions has become a key challenge for management.
Attention turning to next strategic cycle, and how DT will seek to reinvigorate Europe-side businesses in stodgy political and regulatory environment.
M&A still on agenda, as T‑Systems challenges mount and Group seeks to bring down debt.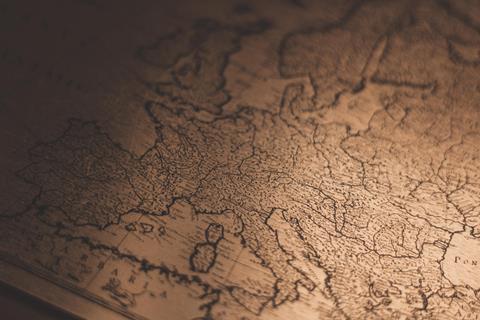 It was evident the COVID‑19 blues haven't spread to Deutsche Telekom's (DT) top team as the operator laid out its results for the quarter to 30 September 2020 (Q3 FY20).
Relentlessly upbeat Chief Executive (CEO) Timotheus Höttges set the mood by opening the virtual presentation with a chirpy "high five, guys", before running through another strong, US‑led set of growth numbers and pulling an uprating of earnings and cash flow forecasts out of the bag, despite the pandemic.
With Sprint absorbed in the USA, DT is now in an entirely different weight class to its European rivals, and management's custom of contrasting the Group's health with Vodafone, Orange et al no longer appeared to sum things up adequately. "Look, I think this was a fantastic quarter for Deutsche Telekom, especially if I look how we performed against our European peers — and, as well, our US peers", said Höttges.
The CEO has set DT's eyes on alpha status in America, following the Sprint deal (Deutsche Telekomwatch, #94) — although getting onto par with key rivals AT&T and Verizon Communications in terms will be a long-term project, at least in terms of matching their market capitalisation or enterprise value.
Group
Market capitalisation
(Regional subtotal)
Enterprise value
(Regional subtotal)

US and European telecoms majors, valuations, December 2020

Source: Yahoo! Finance and Stockopedia.

Verizon

€206bn

€715bn

€458bn

€1,218bn

Comcast

€192bn

€225bn

AT&T

€182bn

€324bn

T-Mobile US

€135bn

€211bn

Deutsche Telekom
€70bn

€236bn

€193bn

€550bn

Vodafone

€38bn

€91bn

Orange

€26bn

€65bn

Cellnex Telecom

€25bn

€29bn

Swisscom

€23bn

€30bn

Telefónica

€20bn

€74bn

Telenor

€20bn

€33bn

BT

€14bn

€35bn
2020s vision: how to fuel fibre, and solve the T‑Sys question
The positivity of executives' tone in the call did not hide some serious, ongoing headaches for Höttges and his top management, however.
With DT approaching the end of its current strategic cycle, at the end of FY21, it is clear that it has not yet come up with adequate answers to key stakeholder worries regarding the big challenges that lie beyond that date.
Beyond the European telecoms sector's broad, ongoing malaise, the costs of German fibre roll out remain an obvious source of concern, especially with DT having temporarily left its leverage comfort zone following the Sprint buyout (Deutsche Telekomwatch, #97 and passim). The issue of the Group's home-market capital expenditure outlook came up repeatedly during the Q3 call. The pandemic has also evidently piled more difficulties onto enterprise IT division T‑Systems (T‑Sys) — suggesting yet more measures could be layered onto its already long-running turnaround programme.
While DT does not appear set for a major departure in terms of overall strategy or direction of travel, the Group is likely to have to come up with some fresh (and potentially M&A-based) solutions for these situations when laying out its next medium-term strategy, likely at a Capital Markets Day during 2021. Efficiency will no doubt again be a major theme of that event, as the Group seeks new ways to 'save for fibre'.
These challenges are also reflected in DT's evolving attempts to push for (and tap into) policy and regulation change in its home continent, including around 'European' solutions to data sovereignty and security (Deutsche Telekomwatch, passim).
Little and large
Ironically, given DT's past struggles for adequate scale in the USA, TMUS' new-found might is now shining an intense spotlight on these weaknesses in Europe, and creating an imbalance that could become increasingly awkward for the corporate centre in Bonn.
DT's European assets are being assigned an ever-decreasing portion of the Group's value. In mid-December 2020, the worth of DT's stake in TMUS stood at €58.6bn, based on market capitalisation — implying European operations are only contributing €13.2bn to the Group's own market cap (€71.8bn). This 18%-slice is much smaller than 'European DT''s contribution to Group earnings (38% in Q3) — accentuating the level of scepticism that DT's managers, and the wider industry, need to overcome, especially with TMUS' profitability and cash generation in line to ramp up significantly as the Sprint acquisition is bedded in.
Höttges recognised this quandary during the Q3 call, saying the Group's share price was "unsatisfactory" in light of "what we are offering".
"I'm not concerned about it because at the end of the day, the operating execution, the way [we are] making our business, solving the problems, being cost-conscious, investing in the right field, staying focused in the business where we are, [not] making bad deals and moving forward, I'm sure we will get the credit from the investor side as well. "

— Höttges.
Deutsche Telekom Group Q3 FY20
1

Currently reading

Q3 FY20: Europe fix now tops agenda for transformed DT

2

3