No change in Group guidance for FY19.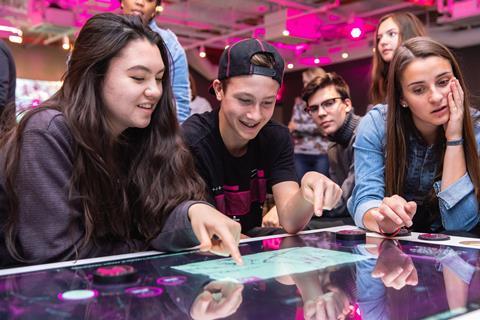 The consistency and solidity of the performance by DT meant there was no change in Group guidance for FY19 – which envisages further top-line and earnings progression over the twelve months, led by growth engine TMUS (Deutsche Telekomwatch, #81).
Nor was there any remark to reveal change in the Group's bullish thinking for the mid-term (to FY21), as laid out at 2018's Capital Markets Day (Deutsche Telekomwatch, #74) – although it remains to be seen exactly how any confirmation of the TMUS-Sprint combination or T-Sys portfolio unit strip-down will alter its expectations and strategy. DT has indicated that wrapping-up of the Sprint takeover will initially serve to dilute Group cash flow, but be accretive from FY22 – and the New T-Mobile will ramp up thereafter to become a major cash font for the operator (Deutsche Telekomwatch, #73).
The only area of questioning over forecasts was around whether DT might have actually raised targets considering the strength of TMUS' performance in FY19 so far, as a standalone entity, and the American NatCo's own reworked EBITDA forecasts.
DT, like many, tends towards the conservative side on FY guidance, while being loudly bullish on longer-term vision, and said it was sticking to its original forecasts. Höttges conceded the likelihood of DT exceeding FY19 targets was "higher than failing", but reiterated the Group's current projections, indicating that much of the impact of TMUS' expected earnings gain would be swallowed up by differences in European and US accounting systems and their treatment of costs related to renewable energy bonds.
FY13

FY14

FY15

FY16

FY17

FY18

FY19
expectation*
FY17–FY21
ambition*
Deutsche Telekom, financial development picture, FY13–FY21
Notes: * All projections based on constant exchange rates and do not account for any further M&A movement.
** Defined as "payouts for property, plant, and equipment and intangible assets excluding goodwill". Excludes spectrum investment.
*** Before dividend payments and spectrum investment.
At 1 January 2017, several businesses were moved to Deutsche Telekom's corporate centre, either within the new Group Development division and Group Headquarters & Group Services' Technology & Innovation department. These included: T‑Mobile Netherlands (previously in Europe); Deutsche Funkturm (Germany); and various Innovation, Telekom IT, and Technology functions (Germany, Europe, and Systems Solutions). Previous figures have not been adjusted.
Sources: DT and Deutsche Telekomwatch.

Net revenue

€60.1bn

€62.7bn

€69.2bn

€73.1bn

€74.9bn

€75.7bn

Slight increase

1%–2% CAGR

Germany(total revenue)

€22.4bn

€22.3bn

€22.4bn

€22bn

€21.9bn

€21.7bn

Slight increase

>1% CAGR

USA(total revenue)

€18.6bn

€22.4bn

€28.9bn

€33.7bn

€35.7bn

€36.5bn

Increase

–

Europe (total revenue)

€13.7bn

€13.0bn

€12.7bn

€12.7bn

€11.6bn

€11.9bn

Slight increase

>1% CAGR

Systems Solutions(total rev.)

€9bn

€8.6bn

€8.6bn

€7.9bn

€6.9bn

€6.9bn

Stable

~1% CAGR

Group Development

–

–

–

–

€2.2bn

€2.2bn

Increase

+3% CAGR

Opex

–

–

–

–

–

–

–

€1.5bn net indirect cost decrease, ex-USA

EBITDA (adjusted)

€17.4bn

€17.6bn

€19.9bn

€21.4bn

€22.2bn

€23.3bn

~€23.9bn

2%–3% CAGR (ex-USA)

Germany

€8.9bn

€8.8bn

€8.8bn

€8.8bn

€8.4bn

€8.6bn

~€8.7n

2%–2.5% CAGR

USA

€3.9bn

€4.3bn

€6.7bn

€8.6bn

€9.3bn

€10.1bn

~$12.4bn (note local currency)

–

Europe

€4.5bn

€4.4bn

€4.3bn

€4.1bn

€3.7bn

€3.9bn

~€4.0bn

1%–2% CAGR

Systems Solutions

€0.8bn

€0.8bn

€0.8bn

€0.6bn

€0.5bn

€0.4bn

~€0.5bn

~5% CAGR

Group Development

–

–

–

–

€0.9bn

€0.9bn

~€1.0bn

3%–4% CAGR

EBITDA margin

28.9%

28.0%

28.8%

29.3%

29.7%

30.8%

–

–

Cash capex **

€11.1bn

€11.8bn

€14.6bn

€13.6bn

€12.1bn

€12.2bn

Slight increase, ex-spectrum
(to €12.7bn)

Stable

Free cash flow ***

€4.6bn

€4.1bn

€4.5bn

€4.9bn

€5.5bn

€6.3bn

~€6.7bn

+10% CAGR

ROCE

3.8%

5.5%

4.8%

5.7%

5.8%

4.7%

Increase

> WACC

Net debt

€39.1bn

€42.5bn

€47.6bn

€50bn

€50.8bn

€55.4bn

–

–