Unit part of new "special-purpose entity" for automated settlement.
Data-on-demand and international voice settlement to be first products.
Timelines hazy for commercial deployment, however.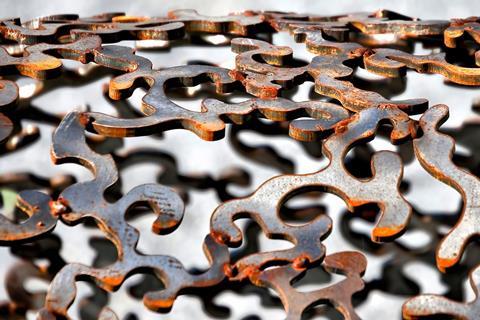 Deutsche Telekom Global Carrier (DTGC) gave its support to a "revolutionary" automated settlement platform, proposed by the Communications Business Automation Network (CBAN) consortium, a new grouping of which DT is co‑founder.
CBAN is an off‑shoot project initiated by the ITW Global Leaders' Forum (GLF), which counts DTGC as a member. GLF is a global network of some of the world's largest international carriers. Its strategic focus is ensuring "interoperability and ubiquitous international and technological coverage". In June 2019, GLF announced plans to launch a Carrier Blockchain Network over the following months. It is from this project that CBAN appears to have emerged, or at least was highly influential. Curiously, however, blockchain — based on distributed ledger technology (DLT) — was not explicitly mentioned in the CBAN announcement.
The structure and governance principles of CBAN, a "special-purpose entity" tasked by GLF to create a "live DLT‑enabled automated settlement platform", were laid out in a newly published whitepaper. The whitepaper gave an airing into the first release of the CBAN Reference Architecture. This included an initial set of definitions for data-on-demand and international voice settlement, the first minimal viable products (MVP) to be offered via the platform.
More MVPs are expected to be added in the future, such as 5G network slicing, cloud and edge compute, mobile roaming, Narrowband Internet of Things settlement, and storage. CBAN said it may publish these specifications and standards, or use "existing standards or specifications" and align them with CBAN architecture and services.
Specific objectives of using CBAN Reference Architecture are to:
Maximise the choice of technology solutions available to ICT service providers.
Increase CBAN's longevity ('future-proofing').
Exploit CBAN's scalability to maximise the supported business products, number of technology providers developing solutions for the platform, and volume of ICT service providers using it.
Other co‑founding service provider members of CBAN — labelled as 'contributors' — include A1 Telekom Austria, BTS, Colt Technology Services, IDT, Orange, PCCW Global, Tata Communications, Telefónica International Wholesale Services, and Telstra. More are expected to join "in the coming months".
AT&T, Sparkle, and Verizon Communications were also mentioned as having contributed to the development of CBAN and its "technical architecture and business product definitions".
Suppliers swoon (well, some of them)
CBAN is supported by numerous technology providers, including:
Amartus.
Clear Blockchain Technologies.
ConsenSys.
CSG.
Difitek.
Internet Mobile Communications.
Orbs.
R3.
Subex.
Syniverse.
TOMIA.
The CBAN Association, the official name of the CBAN membership organisation, is charged with overseeing the CBAN ecosystem. This involves developing and maintaining a certification programme, which is designed to ensure different suppliers' solutions are based on the CBAN Reference Architecture and are interoperable. The CBAN Association extended an invitation to all suppliers and service providers for engagement and collaboration, so long as they adhere to the principles of 'openness' and 'inclusivity'.
GLF takes responsibility for overall CBAN project management. The Forum bragged that the existing collaboration was unique in the industry as it represented the "first time that many different ecosystem players have combined efforts to create an interoperable framework that can support multiple business products running on multiple different DLT implementations".
DTGC's DLT determination
DTGC has long been a keen advocate of DLT and blockchain, not least because closer attention to wholesale roaming is increasingly necessary given growing demands on the retail side of DT's business.
Federico Homberg, Head of Commercial Roaming Business Development at DTGC, recently highlighted the potential of blockchain solutions to streamline wholesale relationships with operators (Deutsche Telekomwatch, #88).
DTGC has roaming relationships with more than 600 mobile operators. Contracts need to be negotiated, implemented, tracked, and settled with all of them. A lot of this work was still done manually, the DTGC man ruefully noted. The roaming business was due a shake‑up, he added, given it had not changed much in the 30‑odd years of its existence.
Homberg flagged the work of GLF as important in tackling lack of industry standards and interoperability between different blockchain protocols.