Mega-merger in closing straight after DoJ sign-off.
Remedy-focused asset offload to Dish seen as offering only limited strategic and operational damage.
TMUS stresses the point by saying Sprint synergies unaffected.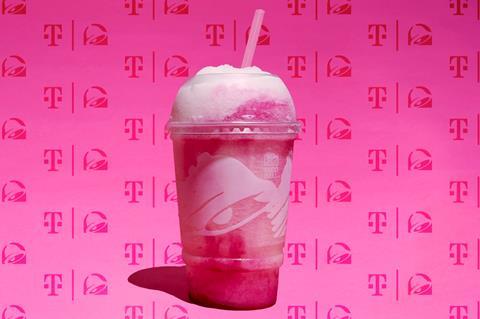 Deutsche Telekom (DT) and T-Mobile US' (TMUS) super-charged New T-Mobile vision made a major leap towards realisation, after they gained a qualified green light from the USA's Department of Justice (DoJ) for TMUS' mega-merger with Sprint.
Securing the 'consent decree' from the DoJ means that DT and TMUS have cleared what was seen as the highest hurdle to the creation of New T-Mobile, and the major realignment of both businesses the deal brings about (Deutsche Telekomwatch, #73, #84).
It still leaves other closing conditions and regulatory approvals – including that of the Federal Communications Commission (FCC), which has signalled backing – to tick off, and the deal remains the target of a legal challenge by several state district attorneys (Deutsche Telekomwatch, #84). Security-focused reviews by the Committee on Foreign Investment in the USA and a cross-regulator "Team Telecom" grouping were successfully navigated in late-2018 (Deutsche Telekomwatch, #79).
Having already missed its original "first half of 2019" target for the takeover's completion, TMUS said it now expects to receive final federal regulatory approvals by 30 September 2019, and to seal the deal during a (noticeably large) window of the "second half of 2019".
If the deal is not completed by late-October 2019, it will have taken more than 18 months to tie down – but will be seen by DT and TMUS as more than worth the wait. They will also have gained more time to plan the deal's huge accompanying integration effort.
Carve-out confirmed
To secure the DoJ's go-ahead, DT and TMUS have had to acquiesce to a sale of some Sprint assets, including 800MHz licences and the operator's prepaid user base, as well as related brands. As widely mooted, these will be bought by pay-TV and broadband provider Dish Network.
The divestment will be accompanied by a seven-year (but "phased") Master Services Agreement enabling Dish – which has its own hoard of spectrum assets – to access the New T-Mobile network and make its long-awaited move into mobile. Cell and retail site handover options, and a three-year "standard transition services" arrangement, also feature in the promised package.
Around 9.3 million of Sprint's 54 million subscribers will be diverted to Dish, rather than New T-Mobile, as part of the remedies. These include Boost Mobile -, Virgin Mobile - and Sprint -branded prepaid customers, but neither Sprint's Lifeline (assisted) users nor the prepaid wireless base of Sprint's regional operator partners Shenandoah Telecommunications and Swiftel Communications.
Remedies remedied
Despite this erosion of the original New T-Mobile concept, DT and TMUS were always expected to give up a pound of flesh to firm up a highly politicised and controversial deal, and they have successfully deflected a lot of the blow's force.
TMUS will receive $5bn (€4.5bn) in return for the assets, and they will be delighted to have secured an agreement with Dish – rather than a more dangerous foe, such as one of the USA's major cablecos or web-scalers.
Accompanying the agreement was significant scepticism as to whether it laid the basis for a viable fourth mobile operator, to compensate for the loss of Sprint as an independent market player. "You're replacing one weak, 50 million-phone-customer-competitor with one one-sixth of its size", said Roger Entner, Lead Analyst at Recon Analytics. Dish Chairman Charlie Ergen sought to counter this perception by assuring that the agreement will "set the stage for our entry as the nation's fourth facilities-based wireless competitor and accelerate our work to launch the country's first standalone 5G broadband network".
The customer assets – which account for around $1.4bn of the total $5bn pot – do not include any high-value users that New T-Mobile will be prioritising, as it steps up its challenge to main rivals AT&T and Verizon Communications.
Further, while the spectrum loss – representing 14MHz of Sprint's nationwide 800MHz rights – reduces the network platform lift that TMUS will gain from absorbing Sprint, the NatCo is well stocked in low-bands, having spent heavily in 2016-2017's 600MHz 'incentive auction', and steadily built out longer-running 700MHz rights over the last decade (Deutsche Telekomwatch, #62 and passim). Earlier reports had suggested TMUS would be forced to give up some or all of Sprint's mid-band (2.5GHz) licence – which would have much more heavily impacted the 5G for All plan it has based on the takeover.
There is further mitigation, too.
To help the Sprint-TMUS integration programme and transition of customers to Dish, the 800MHz spectrum rights will only be relinquished by New T-Mobile once a three-year period following its inception is up, and this transfer will be subject to a distinct FCC approval process. Even after this, New T-Mobile will have a two-year lease-back option on a "portion" of the 800MHz resource. Dish has also committed to engage in "good faith negotiations" regarding the leasing of some or all of its own 600MHz spectrum to New T-Mobile.
Against this, there was no suggestion in either Dish or TMUS' statements that would suggest measures have been implemented to prevent a cableco or web service provider play for Dish, once the asset transfer is wrapped up.
Trans-Atlantic dream close
While the asset transfer has caused jitters in some quarters, the overriding impression is that DT and TMUS have successfully played regulators' frustrations with Dish' hoarding of spectrum to their own advantage.
Somewhat inevitably, TMUS' leadership described the result as a "win-win", asserting that the asset divestments will not affect the synergies it has targeted from integrating Sprint (including a $6bn-plus run-rate on capital and operating costs after three-four years, and major revenue growth ambitions).
"We are pleased that our previously announced target synergies, profitability, and long-term cash generation have not changed… Our goal was to ensure that the DOJ's concerns were addressed while enabling us to deliver on every aspect of the synergies we promised to unlock… and we did it. "

– John Legere, Chief Executive of TMUS.
DT will also be delighted to have protected the synergies and strategic benefits of the deal, especially having witnessed the ongoing competitive struggles that Sprint has experienced since valuation levels were cemented for the transaction, back in April 2018. Avoiding giving cable operators or the likes of Amazon a strategic boost in mobile was seen as a major preoccupation of DT in the run-up to the Dish agreement, and stymying the benefits of cost and revenue base integration will have been a key concern too, especially with the balance sheet pressures – and execution risks – being brought with the transaction.
After spending years searching for a solution to its American problems – principally through the exit door – the revival of TMUS and political happenstance now seems to have given DT an escape from the labyrinth. The deal promises to transform DT's business and secure its new "Trans-Atlantic" footing, and the ramifications will no doubt be felt across the Group and its partner and supplier ecosystem. European businesses seem likely to continue to see tightening of the reins, while management focuses in on helping New T-Mobile become the huge cash cow promised back when the deal was announced.