Telekom Deutschland's money man overseeing data-driven modernisation programme, including effort to meld siloes through over-riding data lake.
Data strategy seen as key to growth, efficiency, and customer experience goals.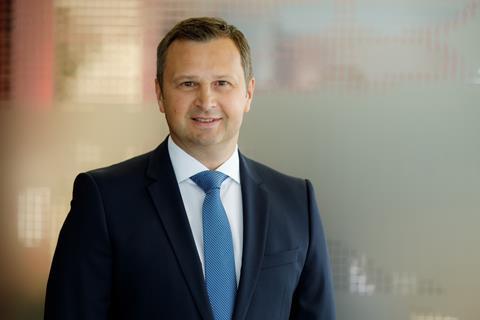 Telekom Deutschland highlighted that it has shunned the role of Chief Digital Officer and handed responsibility for a major data strategy overhaul to Chief Financial Officer Klaus Werner. For the last three years, Werner has led TDE's efforts to become a data-driven business.
Speaking during a recent session of TM Forum's Digital Transformation World Series event, Werner provided an update on how the NatCo is changing the way it processes and uses data — and why, unusually, the CFO is in charge of the data strategy.
Like many organisations, Telekom Deutschland did have a CDO "some years ago", but "he was not very successful because you cannot delegate digitalisation to the CDO", said Werner. After this experience, Telekom Deutschland's leadership realised that "everyone has to drive digitalisation in their area" and you need someone who is in a "cross-functional" role.
It is not clear which executive Werner was referring to, who previously oversaw the data strategy. But for Werner, who has been CFO since 2014, it makes sense that data should fall within his remit. "I'm a data fan and I've always been a data fan. Now, I want to make use of this data we have in the company for all the relevant other departments", he said. Initially, he spent 30% of his time on the data strategy and now dedicates 25% of his time to the programme.
Harnessing data flood into One Data Lake
Telekom Deutschland views harnessing data from across its organisation as essential for achieving its overall business goals. With the "best data, analysing methods, and skills", Werner said that the operator can drive growth and efficiency as well as provide a better, more personalised experience for customers. "In the end, you will have a better customer experience, you will have better processes in the company, and you will not spend more, you will spend less", he said.
That means getting rid of aging enterprise resource planning and business intelligence systems. Key to the data overhaul is building what TDE calls "One Data Lake", which moves data out of organisational silos — such as customer service, finance, sales, and technology — and into a centralised repository that can be accessed by all relevant people across the operator. Werner said that Telekom Deutschland was not yet finished building One Data Lake and still needs to move more data into it.
Another initiative that Werner is working on is Magenta View, for customer services. The goal is to have a complete view of all available customer information to understand customers better and improve customer service interactions.
Werner is also leading efforts to improve the quality of data that Telekom Deutschland uses in its "data catalogue". "Filling in a data lake with poor quality data, you achieve nothing", he said — adding that the quality of the data catalogue is important for successful big data management for any operator.
Diving into the data lake
Even though Werner said Telekom Deutschland is only at the beginning of its data journey, the operator has already put its new capabilities to work, such as by making personalised service recommendations to customers and predicting complaints or service problems.
Previously, Telekom Deutschland had no way of using the data it gathered from customer interactions to make ads for new offers more relevant to them on the MeinMagenta App. Now, the operator can run more personalised banner ads in the app and found that the click rate is 35% higher, as well as seeing a 15 times higher conversion rate for new offers.
Also, thanks to the One Data Lake initiative, Telekom Deutschland has been able to alert customers about upcoming service issues before they notice there is a problem. Since the data is no longer siloed in separate organisations, customer service teams can see real-time data from network systems, notify customers of incidents, and offer vouchers for data during the service disruption.
Who oversees data in the C-suite?
As CFO, Werner's responsibility for TDE's data strategy intuitively seems unusual, but it could be indicative of changes in C‑suite mandates as companies grapple with digital and data management strategies and implementation.
"With many organisations operating in silos, it is important that someone at the very top of the business takes ownership of data so that the barriers to integration can be removed", said Linus Gregoriadis, Business Analyst and Director of London Research. "It doesn't necessarily matter which C-suite executive takes control of this provided he or she has the authority to drive this through".
As there is wider recognition that data management should be prioritised across entire organisations and as more companies shift into implementation and execution phases in their data strategies, there are signs that the trend of hiring a dedicated CDO (whether a Chief Digital Officer or Chief Data Officer) could be running out of steam. Recent research from PwC's consulting group Strategy& suggests that fewer large publicly traded companies are creating CDO roles and that CDO hiring peaked in 2016.
Strategy& writes: "Leaders at many companies now believe that putting a single person in charge of digital transformation may not be the best approach, because it is an intrinsic strategic priority across the whole business as agility becomes critical to survival". The conclusion from Strategy& is that eventually the CDO role will "disappear" as "digital transformation will become the responsibility of every member of the executive team". The findings echo Werner's comments that TDE realised several years ago that "everyone has to drive digitalisation".

Michelle Donegan is an experienced telecoms writer and has been contributing as a reporter and news analyst for TelcoTitans since July 2020.