Vendor looks to have preserved and expanded long-standing device protection engagement with TMUS.
Now bolstered with former TMUS CFO Braxton Carter on board, Assurant highlights long-term growth focus of operator partnership.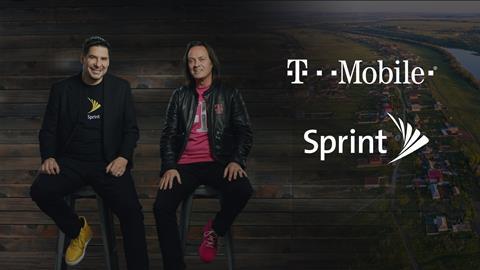 While many of T‑Mobile US' ecosystem partners remain in rear‑guard mode following the operator's April takeover of Sprint, specialist insurance services player Assurant looks to have quickly jumped on the huge, one‑off supplier consolidation opportunity and expanded its account.
Alan Colberg, President & Chief Executive of Assurant, briefly flagged a device protection win across both the Sprint and TMUS customer bases during the provider's latest quarterly earnings presentation, for the three months to 30 June 2020.
Citing the move as an example of how Assurant had apparently, during the quarter, "continued to deepen our partnerships with market leaders to drive long-term profitable growth", he said he was "pleased to announce that, as Sprint becomes part of T‑Mobile, we'll offer device protection to those New T‑Mobile customers". "We believe this is another example to support the long-term growth of our Connected Living business, and we are proud of our long-standing partnership with T‑Mobile", Colberg added.
Assurant has long been a key enabler of the premium handset protection services TMUS has developed, to attract and retain users, as part of its Un‑Carrier commercial strategy. It last secured a renewal of the relationship in 2019, growing its engagement to users of TMUS' Metro by T‑Mobile prepaid brand (Deutsche Telekomwatch, #63 and #82).
Colberg had previously assured the vendor was "well positioned" to maintain its account with TMUS in the run‑up to the integration of Sprint's operations and supplier arrangements (Deutsche Telekomwatch, #73).
Carter got
Probably doing Assurant no harm, going forward, is the recent addition of former TMUS Chief Financial Officer Braxton Carter to the vendor's Board of Directors (Deutsche Telekomwatch, #95). Carter was unveiled in the new role on 2 July, the day after his time at TMUS ended.
Strain on the chain
For TMUS' supplier base in general, it remains clear that the Sprint takeover and COVID‑19 crisis have combined to create a highly unpredictable environment. As well as being forced to defend relationships threatened by the huge integration process TMUS is embarking on, many vendors saw planning clouded by the uncertainty and delays TMUS experienced when pushing for approval of the deal (Deutsche Telekomwatch, #92 and passim). Since coronavirus, meanwhile, TMUS has indicated accelerated cost-cutting within purchasing, aided by its enlarged scale, will be one of the ways it looks to protect profitability during the crisis.