Amdocs quietly revealed it had secured a sizeable IT engagement with TMUS, via recently acquired Irish billing software vendor Brite:Bill.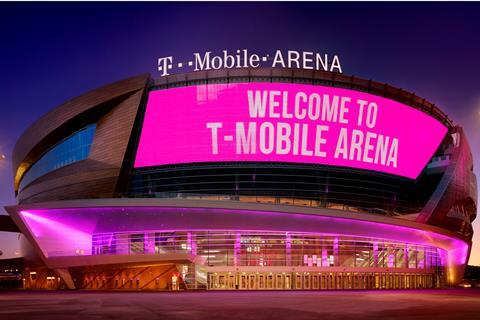 While no official announcement of the deal has been made, Amdocs' latest annual results presentation, for the twelve months to 30 September 2017 (FY16-17), saw Chief Executive Eli Gelman name T-Mobile US (TMUS) as one of several "global service providers" with which it had secured work on "key transformation projects" during the year.
Citing achievement of a record order backlog of $3.25bn (€2.75bn) during FY16-17, Gelman went on to state that Amdocs' "win momentum also included wireless customers. [TMUS] entered into a strategic contract with Amdocs' Brite:Bill solution to help improve the customer billing process and deliver on its commitment for excellent customer experience".
Brite:Bill bubbling up
Ireland-based Brite:Bill was founded in 2010, and by 2014 had started attracting significant attention as an emerging technology startup. It began picking up significant billing accounts in 2014-15, leading to its acquisition by Amdocs in September 2016 for an estimated €70m. Accounts filed for the 2015 financial year suggest the company was close to breaking even, with profits of €3.6m on €12m revenue in the year reducing cumulative losses to around €300,000.
Brite:Bill's billing platform is already in use at several major communications providers, principally in North America. Clients include TMUS rival Sprint and Deutsche Telekom (DT) minority investment BT Group, which contracted the vendor to provide it with a new billing system in September 2017 (BTwatch, #289). The TMUS deal is the first it has highlighted with a DT NatCo.
Complexities behind scenes
Few further details were revealed on the Brite:Bill contract, and the overall back story to TMUS's billing systems transformation work is muddy, with strong hints of difficulties.
In 2014, signals emerged that TMUS was entering billing transformation mode as a follow-up to its 2013 MetroPCS acquisition (Deutsche Telekomwatch, #31).
In June 2014, Ericsson highlighted it had secured a "long-term" business and IT billing services contract with the NatCo, covering "all branded T-Mobile and MetroPCS customers" (Deutsche Telekomwatch, #32). Light Reading reported at the time that the Swedish vendor was supplanting Amdocs in TMUS's back office, although this was not officially confirmed. Reports in previous months had suggested that TMUS's broader IT architecture was in a state of disorder, with the complexities of operating several formal and shadow systems dragging on profitability and commercial initiatives (although how this fits with the agility TMUS has since demonstrated in its go-to-market strategy is unclear).
Subsequently, there have been signs things have not gone fully according to plan with the improvement programme. In TMUS's Annual Report for the year to 31 December 2014 (FY14), the operator noted the billing system revamp as a risk factor for its business, and said it was adopting a phased approach that would see the new system's "first release phase" enacted during FY15.
However, in the subsequent FY15 document, it stated this first release phase would take place in FY16, and focus exclusively on prepaid customers.
In TMUS's latest FY16 Report, released in early-2017, there was no update on deployment progress or plans, and the document only echoed earlier Reports by stating it was "in the process of implementing a new billing system". Feeding into hints of changes to the project's scope, it merely said the new billing platform will "support a portion of our subscribers".
Engine or chassis?
Gelman's (somewhat confusing) response, when asked about the background to the Amdocs/Brite:Bill TMUS deal, also hinted at behind-the-scenes difficulties in the long-running IT transformation programme.
However, he did not make clear how fundamental Amdocs' engagement is within TMUS's business support system – for example, whether it is more overlay than core, and whether it is replacing another supplier's solution or implementing a new layer.
" So… our relationship with T-Mobile is very strong, has been stronger and stronger in the last couple of years. None or very little of the plans that they had originally have been materialised, and we're just supporting them in their [Un-Carrier programme]. This specific project that we are probably announcing is on top. It just was not in the cards at all before. "

" It's a nice thing because also it's a leverage – it shows the integration of strategic assets that we are buying. Brite:Bill is an acquisition we have done a few quarters ago, and now it's very relevant to all-time customers like T-Mobile or British Telecom and others. So this is very important for us to demonstrate through our sales force. But in general, these new engines are blending into our CES [Customer Experience Solutions] portfolio. "

" But [regarding] T-Mobile, we're not in the cards in the last couple years at all. It's just a new offering that we have. They love, they liked it, and we think it will be actually quite important for them. So T-Mobile actually is investing quite significantly in the customer experience in many dimensions. This is another example. And I think that it's in correlation to their success in the market as a wireless and multi-play company. "

– Gelman.