Industry 4.0 applications deployed at industrial technology testbed.
DT's campus 5G portfolio continues to grow.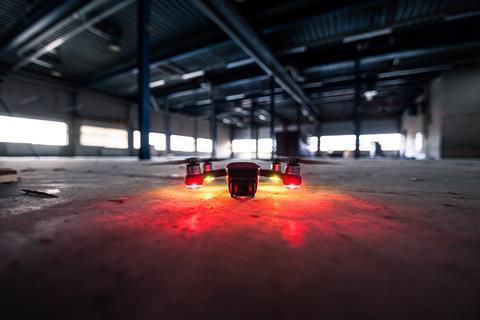 IT services provider Accenture is trialling campus network technology with Deutsche Telekom (DT) at its Industry X.0 Innovation Centre (Industry X) located in Essen's Zollverein colliery complex, Germany.
DT's Senior Vice-President for 5G Campus Networks Antje Williams flagged DT's involvement on LinkedIn following a recent Accenture‑hosted 5G for industry - from vision to implementation event held at the same location.
Accenture's Head of the Industry X.0 Innovation Centre Johannes Greß — again via LinkedIn — posted images of the event, one of which suggests the campus network (which is described as a "smart plant") is leveraging 5G connectivity to test drone technology, while piloting Internet of Things, augmented reality (AR), automation, and data analytics solutions to optimise operational efficiency in an industrial setting.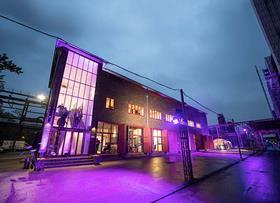 The Industry X lab is a testbed for disruptive technology, from proof-of-concept, to leveraging 3D-printing and AR to simulate potential uses, design and testing, all the way to incubation and rollout. Accenture holds a network of Industry X labs across the globe, with footing in Africa, the Asia-Pacific, Europe, across the Middle East and North America. Incidentally, there is another Industry X site based in Garching, near Munich, including a 5G campus network (with a go-to-market focus) supported by infrastructure vendor Nokia.
Another one…
The Accenture-DT collaboration adds to DT's growing list of public campus network deployments across Europe (with technology provider Ericsson as its strategic partner (Deutsche Telekomwatch, #93, #97, #98, and passim).
Conversely Accenture, by making its 5G allocation public, joins a growing list of businesses acquiring their own spectrum following Germany's liberation of localised, mid-band (3.7GHz/3.8GHz) rights for agricultural, industrial, research organisations. Regulator Bundesnetzagentur highlighted in October 2020 that it had approved just under 95% of local 5G network applications as of 21 September 2020 (Deutsche Telekomwatch, #93 and #98).
DT Campus Network activity, to November 2020.
Source: DT; DeutscheTelekomwatch.
Strategic partner
Solution partners

Cradlepoint: industrial wireless routers.
Dynabook: AR smart glasses.
EK Automation on automated guided vehicle systems.
Endress+Hauser connected sensors.
Konica Minolta lightweight augmented reality glasses.
InSystems Automation: AVG systems.
RealWare: AR smart glasses.

Named deployments

Accenture: 5G testbed for industrial connectivity technologies, launched in late-October 2020.
BMW Group: DT‑/Ericsson-supported network at Leipzig plant. "Initially" LTE‑based. In operation as of February 2020.
BorgWarner Oroszlány: Magyar Telekom ‑/Ericsson-supported 4G network at automotive component plant. Being tested, as of December 2019. "Could be upgraded to 5G".
Graz University of Technology: Magenta Telekom-supported 5G campus network, was set to go live by late‑June 2020. 19 partners involved.
KODRONA: Research project using drone technology via transportation of medical supplies to hospitals in the city of Siegen, for example.
OSRAM: DT‑/Ericsson-supported dual‑sliced campus network at Schwabmünchen, announced in February 2019. Initially LTE‑based. Combined with DT edge cloud (EdgAIR).
RWTH Aachen University: Connected Industry Center, ostensibly DT's main testbed.
Technical University of Ostrava: campus network to be supported by T‑Mobile Czech Republic and go live by end‑June 2020. "Further expansion to follow after launch".
University of Zagreb: 4G/5G testbed for Faculty of Electrical Engineering and Computing, supported by Hrvatski Telekom.
ZF Friedrichshafen: DT‑/Ericsson-supported network. Described as test in early‑2019.

Products

Campus Network L: Large customer-focused. Uses dedicated antennae and servers for "exclusive" local core network.
Campus Network M: Focused on small‑ and medium-size enterprises. Public network‑/VPN‑based.
Campus Network S: Smaller customer-focused. Geared towards "improved public mobile communications coverage".


Sam Patterson is a Staff Reporter for TelcoTitans, contributing telecoms news analysis since September 2020 as part of the TelcoTitans and Market Mettle Editorial team.