Communication Workers Union will avoid "knee-jerk" decision despite overwhelming majority vote to strike.
First industrial action in 35 years will commence if BT fails to return to the table next week.
BT and Openreach strikes can proceed, but EE falls eight votes short of government threshold.
No specific demands set, but 11.7% RPI highlighted as a "fairer measure" of inflation.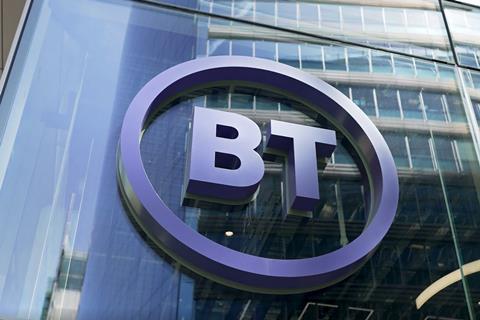 Communication Workers Union General Secretary Dave Ward implored BT to retract its "imposition" of a flat £1,500 increase and return to the table following an "incredible" result in Thursday's strike action ballot.
BT and Openreach employees can proceed with a strike after the CWU secured an overwhelming majority vote from members. EE staff, however, are unable to follow suit after failing to reach the government's 50% participation threshold.
Ward claimed the vote was achieved "despite the real culture of fear that has been imposed over the last couple of years by the senior BT management".
Though the CWU holds the power to commence BT's first strike in 35 years, Ward said that the union's priority will be to secure a "substantial" pay rise for workers.
He gave BT bosses until the end of next week to deliver a "significantly improved offer" or be served notice of industrial action. At the very earliest, a strike can be called 14 days after BT is served notice.
Contrasting figures
Announcing the results at a press conference, Ward outlined:
Some 28,425 Openreach employees were eligible to vote. 74.8% participated, and 95.8% voted in favour of a strike.
BT, meanwhile, saw 58.2% of its 10,353 eligible employees participate. 91.5% voted 'yes'.
Ward was clearly keen to stick to the positives and did not go into such detail with EE. When pressed, he stated that 49.7% of around 2,000 EE staff had cast a vote, missing the government threshold by eight votes.
In a direct contradiction of the failed EE vote and the 58.2% BT Plc turnout, Ward claimed the figures "prove beyond a shadow of a doubt that no worker in the UK is unreachable, that all workers are ready to stand up and fight for higher pay".
The CWU's General Secretary has been vocal in his criticism of senior BT executives in the past. This time, however, he took specific aim at Chief Executive Phillip Jansen, highlighting that his own salary had increased "by more than 32% to [exceed] £3.5m per year", while he imposed a £1,500 pay rise for staff.
The £1,500 increase came into effect on 1 April and applies to frontline employees such as contact centre staff, engineers, and retail workers. It affects approximately 58,000 of BT Group's 93,000 employees in the UK across BT, EE, Plusnet and Openreach. It will cost BT in the region of £87m.
The union originally demanded a 10% pay rise for all BT employees, though such specifics have faded in recent communications.
This time around, Ward said he is "not going to set a figure", though his allusion to a projected 11.7% RPI — a measurement he considers a "fairer measure" of inflation — was no accident.
Disappointment for BT
Ward claimed there could be a "very significant impact" on UK infrastructure should the strike go ahead.
"These are the workers who combined control, maintenance, and rollout of the UK's broadband infrastructure. There are also key contracts with government agencies, security agencies – they manage those contracts. It will have an impact"

Ward
Unsurprisingly, BT said it was disappointed by the result.
"Our job is to balance the competing demands of BT Group's stakeholders, and that requires careful management, especially in a challenging economic environment," read a BT statement.
"The result of the CWU's ballot is a disappointment, but we will work to keep our customers and the country connected."
Speaking at the BT Networks Business Briefing earlier this week, Chief Technology Officer Howard Watson appeared relatively unconcerned by the ballot.
The CTO stated that BT has a "robust plan" to mitigate the impact of any potential strike, though he did not give any details on the measures in place.
"Unlike a production line, networks will run without manual intervention", he said.
The fire was further stoked earlier this month as reports emerged concerning a 'foodbank' opening at EE's call centre in North Tyneside.