Openreach looks set to take the plunge on all-IP exchange migration in the coming months and BT's retail divisions are making a push for IP-based voice services.
Industry body BSIA urging members to ensure electronic security estates are prepared for the impending analogue switch-off.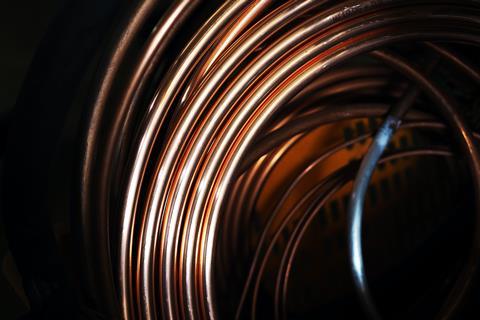 The British Security Industry Association (BSIA) called for "swift action" from security installers to avoid issues ahead of the accelerated transition to all-IP voice services. The legacy public switched telephone network (PSTN) system, which is still relied upon for some building security features, is due to be shuttered by end-2025, with Openreach ceasing sales of related products in some exchange areas as early as autumn 2020.
The BSIA claims its members are responsible for "more than 70% of privately provided UK security products and services by turnover".
Security services dependent on the legacy system must transition to IP-based alternatives in the near future to avoid disruption when end-users migrate to new digital landline products. Openreach and BT have flagged the implications of the PSTN switch-off for security systems regularly over the past few years, but the BSIA statement appears to recognise a mounting urgency as Openreach readies to begin its work in earnest, and customer demand for IP-ready services rises.
This is reflected in the BSIA highlighting in its statement the growing impact of BT Consumer's soft-launch of its Digital Voice IP-voice service in early-2020 (BTwatch, #307 and #310). Currently, Consumer is informing customers interested in Digital Voice that the service is not available where the end-user also requires a special service such as a security alarm or health alert pendent. However, it has also been collaborating with the security monitoring industry to enable Digital Voice compatibility testing for monitoring equipment, and expects to open up availability of its new offering to customers using special services later in the year. This is expected to prompt customer enquiries as to whether security service providers offer compatible solutions.
Enterprise sees dam breaking on IP service adoption
In a recent webinar, executives from Enterprise's BT Wholesale team estimated that at the start of 2020 there remained around five million business PSTN lines that need to migrate to IP-based connectivity. The current COVID-19 crisis was not said to have prompted an immediate abandonment of these connections, but has reportedly seen a "massive increase" in interest in cloud and IP solutions, accompanied by businesses re-evaluating their timetables for migration.
It is expected that by end-2024, around 80% of these lines will have migrated. A long tail of one million PSTN lines, largely in the small and micro-business end of the market, will remain, but will need to transfer in line with overall PSTN switch-off plan.
The shift to hosted voice is said to be accompanied by expectations of additional services such a video conferencing in a unified communications package, aided by the response to the pandemic having "broken the dam" on remote working. BT Wholesale is attempting to grab on to that demand through a new Wholesale Hosted Communications white-label service, which is intended to replace PBX and ISDN connections.
Ofcom is also preparing for the increasingly universal adoption of IP services through new regulation in the wholesale voice market (see separate report).
Breaking ground
Openreach will trial its move away from PSTN provision in the Salisbury and Mildenhall exchange areas in December 2020 and May 2021, with a further 117 exchange areas prioritised from June 2021 to cover a reported 1.2 million customers. Any PSTN-dependent alarms at premises within these catchments will be impacted as stop-sell orders for copper products are implemented, and Openreach's communication provider (CP) customers, such as BT Consumer, begin to drive customers towards IP Voice products.
Openreach plans to pull up its copper lines by the end of 2033, following the rollout of full-fibre infrastructure. In a recent update from Ofcom (BTwatch, #314), the regulator put it in the following terms:
PSTN switch-off will involve a migration of voice services to an all-IP environment and the removal of traditional analogue telephony. This does not require all copper to be replaced, but does entail the end of services in a form traditionally associated with copper. Though an initially demand-led process, it will eventually see Openreach require CPs to migrate services or see their service cancelled. Openreach's goal is to shutter the PSTN in 2025.
Copper retirement is slated for 2033 by Openreach, although in many cases it is expected to be completed much earlier. This requires the delivery of full-fibre to the premises in an exchange area and will be undertaken on an exchange-by-exchange basis as infrastructure is rolled out.

Joseph Purnell is a Staff Reporter for TelcoTitans, contributing telecoms news analysis since 2019 as part of the TelcoTitans Editorial team.