BT suggests Adastral Park would be a natural home for parts of the proposed National Telecoms Lab.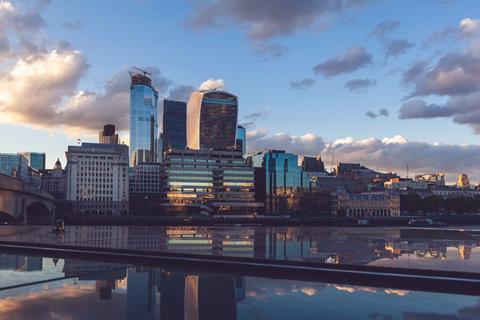 Hot on the heels of its announcement of a new Telecommunications (Security) Bill last week, the UK government unveiled a roadmap for the removal of equipment provided by Huawei Technologies from UK 5G networks by 2027, as well as new measures aimed at creating a more diverse telecoms supply chain.
Digital, Culture, Media and Sport Secretary Oliver Dowden made use of the second reading of the bill in parliament today to highlight a key new deadline as part of this roadmap: operators have been given until 30 September 2021 to stop installing Huawei kit.
BT and Vodafone UK are already taking steps to reduce their reliance on Huawei, in compliance with existing deadlines to remove the China-based vendor from the 5G procurement process after 2020, and strip it out of existing 5G infrastructure by 2027.
Some reports suggested that the operators will regard the imposition of additional deadlines as an unwelcome development, although 2027 is still clearly the significant date.
In a statement, BT said it will "work towards these timescales going forward, as we are already working to the 2027 deadline for the full removal of Huawei equipment from 5G networks".
"These timescales are challenging, and we're still working through some of the implications. However, we are moving at pace to meet government guidelines, having already signed significant deals with Ericsson and Nokia since July, and expect we'll be able to meet these timescales", a BT spokesperson added.
Diversification push, with a view to opening up the RAN
As flagged last week, the Department of Digital, Culture, Media and Sport (DCMS) has now published a new 5G Diversification Strategy that it hopes will "create a more diverse, competitive, and innovative supply market for telecoms", with initial funding of £250m.
The strategy is the result of the 2019 Telecoms Supply Chain Review that investigated supply arrangements for the UK telecoms Critical National Infrastructure (CNI) and has three core strands: supporting incumbent suppliers; attracting new suppliers into the UK market; and accelerating the development and deployment of open-interface solutions.
Key practical elements of the strategy include:
funding a new open radio access network (RAN) trial with Japanese vendor NEC. The NEC NeutrORAN project will be based in Wales and is aiming to introduce "live 5G open RAN within the UK in 2021". This project is backed by government funding of £1.6m and forms part of the 5G Testbeds and Trials Programme;
establishing a National Telecoms Lab, described as a secure research facility for operators and suppliers to test networks and equipment, in collaboration with academic institutions and the government. It is expected to be operational in 2022. Few details are yet available, although it appears to build on a suggestion made by the National Cyber Security Centre (NCSC) as part of its January 2020 security analysis for the UK telecoms sector. Mike Witts, Group Head of Technology Communications at BT, indicated that the Group would be fully supportive of such a national lab and suggested that Adastral Park, the home of BT's innovation labs, would be a natural home for at least certain elements, such as testing equipment on existing networks;
funding a separate open RAN trial called the SmartRAN Open Network Innovation Centre (SONIC), in partnership with regulator Ofcom and UK government innovation agency Digital Catapult. SONIC is expected to be live and operational from May 2021, and will also work with bodies such as ETSI, ORAN Alliance, and the Telecoms Infra Project (TIP) to facilitate openness and interoperability.
Dowden said the government aims to confront "head on" the risk of being overly reliant on a small number of suppliers. The DCMS noted that the removal of Huawei equipment from future networks means that the UK "is now reliant on just two mobile access network equipment suppliers — Nokia and Ericsson. This represents an intolerable resilience risk and absent intervention it is unlikely that the market will diversify".
The delivery and implementation of the strategy will be guided by the recently established Telecoms Diversification Taskforce, which is headed up by former BT Chief Executive Sir Ian Livingston. Other members include Scott Petty, Chief Technology Officer at Vodafone UK, Clive Selley, CEO at Openreach, Rosalind Singleton, Chair of UK5G's Advisory Board, David Rogers, Chief Executive of Copper Horse, Professor Rahim Tafazolli, Head of Institute of Communication Systems at the University of Surrey, Professor Dimitra Simeonidou, Professor of High Performance Networks at the University of Bristol, and Scott Steedman, Director of Standards, British Standards Institution. Dr Ian Levy, Technical Director of the NCSC, and Professor Simon Saunders, Director of Emerging & Online Technology at Ofcom, will also act as technical advisers.
The DCMS cited alternative suppliers of mobile RAN equipment, including NEC, Fujitsu, and a "number of smaller emerging challenger vendors" such as Mavenir and Parallel Wireless, although it noted that these alternative suppliers "do not currently offer products across the full range of RAN equipment".
BT and Vodafone are already engaged in their own open RAN research efforts, including within TIP. Vodafone UK recently announced plans to deploy open RAN technology at 2,600 mobile sites across Wales and the south west of England.
Paul Crane, Research Director at BT, opined recently that there is a potential role for TIP to convene an 'Open RAN UK' project, noting that BT, Telefonica, and Vodafone — three of the UK's four mobile network operators — are already TIP members.
Speaking during a TIP panel on The Policy Path To Connectivity, in mid-November, Crane suggested that TIP could help drive the maturity of open RAN equipment for deployment in a wide area, macro environment.
He added that BT is perhaps seen as too cautious with regard to the deployment of technologies such as open RAN, but pointed out that this is driven by experience and the need to always ensure a reliable service for customers.

Anne Morris is a freelance journalist, editor and translator. She has been working as a reporter and news analyst for TelcoTitans since 2016.