CWU calls on BT member base to back strike action, with further details on proposed ballot in "coming weeks".
Group transformation continues to exacerbate already disaffected BT-union relations.
Mass walkouts from 'late-spring' a possibility.
Union and BT share very different relationship perspectives.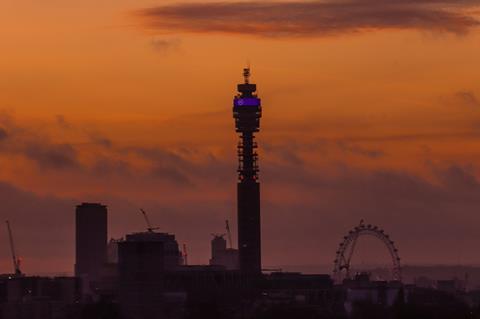 The threat of "national" strike action at BT Group is now a tangible prospect after the Communications Workers Union (CWU) flagged its intention to hold a statutory "industrial action ballot" involving 45,000 of its members employed across BT, EE, and Openreach.
" The CWU is moving towards a national industrial action ballot over an unprecedented and sustained assault on job security and hard-won terms & conditions."

CWU.
The CWU said the decision follows a breakdown in "last-ditch" talks held between BT Group and the union — initiated by the latter in an attempt to soothe relations and "avert the need for a ballot". BT management's "apparent unwillingness to negotiate meaningfully on key areas of disagreement" firmed up its intention to act, the CWU added.
In quotes given the press, CWU Deputy General Secretary Andy Kerr said the decision was not taken lightly — given the likely disruption to businesses and public services if a strike does go ahead — but was deemed necessary because "BT Group are still in denial". "My message to our members is to continue supporting their union and prepare to deliver a massive 'yes'", he emphasised.
Speaking on a streamed event held on Facebook Live last week, CWU President Karen Rose said the union would release "an exact timetable in the coming weeks", and The Guardian claimed the ballot — if passed — could lead to mass walkouts in 'late-Spring'.
Aside from the question of whether CWU members back their union, it remains to been seen whether BT forces its way back to the negotiating table before the risk of strike action is further crystallised.
Boiling over
The Group has for the last few years been consistently attacked by union groups for an ongoing programme of job cuts and downgrades to member's employment terms and conditions — the result of a "belligerent management approach that has become endemic across the business", says the CWU. BT's goal, announced in 2018, is to reduce headcount by 13,000 within five years (BTwatch, #296 and passim), from around 105,000 at present (around 83,000 in the UK; also, another 1,800 people sourced via agencies).
In mid-2020, the CWU launched the Count Me In campaign in a concerted effort to harangue BT over its alleged disregard for job-losses (BTwatch, #317). Also under fire is BT's wide-ranging real estate rationalisation and modernisation programme, dubbed Better Workplace (BTwatch, #316).
The Group's eagerness to streamline activities "[supposedly] without any consultation with the union" comes despite CWU members voting near-unanimously in favour of action in a Group-wide consultative ballot in late-2020 (BTwatch, #319). Of the 45,000 members polled in December 2020, 97.9% of respondents are said to have indicated willingness to go on strike if necessary.
BT clearly believes its rationalisation plans are necessary and largely positive. Chief Executive (CEO) Philip Jansen told analysts in February that "the changes we're making are to improve and modernise BT, make it much better, and under all circumstances, the vast, vast majority (and it's high-90%) of people are going to be better off as a result of what we do". He did concede, however, that there will inevitably be fallout from consolidating 300 premises to 30 under its Better Workplace programme.
Contrary to the CWU narrative, BT in February also claimed a positive relationship with the union, though areas of contention were recognised. While Alison Wilcox, BT's Group HR Director, admitted that "we have a significant number of our people who are anxious, concerned, and uncertain about the future", she also claimed BT was working hard to listen, communicate, and reassure.
" The certain thing I'd say is we actually have a really constructive, positive relationship with both our unions… Does it mean we agree everything? Of course not. Is it possible that the union get very disappointed in some of the implications for a very small number of people? Possibly. "

Jansen.
Unilateral bonus offer ignites greater union fury
Perhaps to head off ongoing union unrest, in March 2021 BT Group declared it would make a £1,500 bonus payment to frontline and key workers.
The bonus will comprise £1,000 in immediate cash and £500 in shares after three years. It was framed as equivalent to 5% of average pay of the eligible workforce at the time of a Group-wide pay freeze (and after coverage of NHS England's 1% pay rise backfired on the government).
The payout sees Group CEO Philip Jansen repeat a couple of favourite tricks: in 2019, when he'd just arrived and restructuring plans started to heat up, he implemented a new employee share scheme worth £500 a year; and in April 2020 he okayed a 1.5% pay rise for non-managerial staff. On both occasions he appeared to be bypassing unions, to show staff (or rather, colleagues) the money.
The news of the offer, which was stressed as being separate from any ongoing talks with union representatives, was met with fury from the CWU, with statements branding it a desperate attempt to "bribe" and "hoodwink" employees and avert a vote for industrial action.
Two and two together
A number of media outlets exploited the latest developments to refuel the idea that the recently-confirmed departure of Chairman Jan du Plessis was the result of a fallout with CEO Jansen, citing differences of opinion over transformation strategy and the rate of change.
BT had attempted to rebuff this claim last week, with an unusual communication formally stating that Du Plessis was "extremely supportive of management" (and thus by implication Jansen), and adding that any suggestion he had impeded transformation was "without foundation".

Sam Patterson is a Staff Reporter for TelcoTitans, contributing telecoms news analysis since September 2020 as part of the TelcoTitans Editorial team.