Enterprise launches new iteration of Halo for Business with added support for micro-businesses.
One of first major moves by Enterprise division following entrance of new CEO Rob Shuter in February.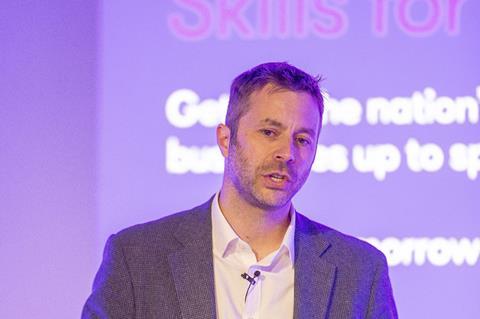 BT Enterprise has established a new unit that aims to directly target very small enterprises that are typically classified as single office, home office (SoHo) firms.
The new SoHo unit, to be included within BT Enterprise's 'small and medium' segment, is led by Chris Sims, who takes on the role of Managing Director alongside his existing remit as Managing Director of Commercial and Marketing. Sims will continue to report directly to new BT Enterprise Chief Executive Rob Shuter.
The unit will be formally launched on 1 July, although BT has embarked on a marketing campaign for related service offerings this week.
Sims told TelcoTitans that there are two main tranches of this week's campaign: the creation of the new SoHo department and the "next iteration of Halo for Business" — the package of fixed and mobile services that is targeted at enterprise customers.
BT said the measures build on its Small Business Support Scheme, which introduced a package of measures last summer with the aim of helping small businesses to thrive during and beyond the pandemic.
Surfing the SoHo wave
BT, like many other service providers, is clearly aiming to exploit a growing trend that has accelerated during the coronavirus pandemic, with an increasing number of people working from home and adopting new online tools to support remote working. Sims referenced a figure recently cited by Plusnet — and extrapolated from Companies House statistics — that more than 800,000 new UK businesses were set up during the twelve months to 31 March 2021 (up 40% year-on-year).
"This is one of those really positive stories that stems from the changes that we've seen in our customer base during the pandemic", Sims said. After being forced to make changes as a matter of survival early on in the crisis, small businesses are now thinking about how they can exploit newly found digital skills to achieve growth.
"That involves them embracing new technologies and things like digital marketing much more than they've ever done in the past. And, as a provider of solutions into that market, we wanted to support them to… help them grow, not just help them survive", Sims said. He noted that BT's Skills for Tomorrow programme has already provided free digital skills training to almost 300,000 small business employees.
Sims explained that while "core connectivity" remains at the heart of BT's service offering, the aim is to use this connectivity as a platform on which to offer a wider range of services.
SoHos are the "lifeblood of the UK", said Sims, who noted that they employ millions of people and form a huge part of the economy. He cited figures from the Office for National Statistics (ONS) that said more than 95% or around 5.7 million of the UK's private sector companies are micro-businesses with up to nine employees.
"And we see that growing, either through changes in working practices or people establishing businesses for lifestyle reasons, or to be able to work more flexibly, and we want to be riding the crest of that wave and helping those people grow", he added.
Polishing Halo
Essentially, Halo for Business has been revamped in order to allow BT to better target the micro-business segment. For example, BT is offering a new service it has dubbed "unbreakable" Wi-Fi, which it claims provides "guaranteed coverage across the workplace, full-fibre speeds of up to 900Mbps, and free tech expert support".
Also included are a 4G backup service in the event of a broadband outage, a BT Digital Phone line, round-the-clock remote IT support, a money-back guarantee, and the option to add secure cloud back-up and antivirus protection. BT is also currently trialling new online tools that aim to make it easier for SoHos to run their own digital advertising campaigns.

Anne Morris is a freelance journalist, editor and translator. She has been working as a reporter and news analyst for TelcoTitans since 2016.