Openreach CEO has met the Altice UK owner several times over the years.
Selley sees BT as a "very good owner" that has the UK government's ear.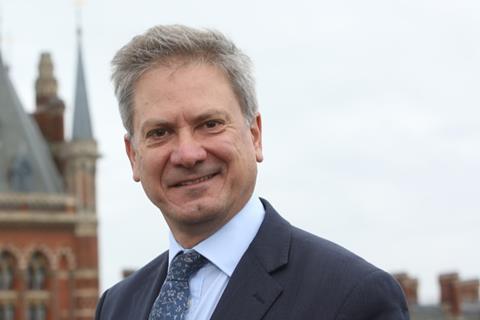 Openreach CEO Clive Selley conceded that he is not privy to the plans that Patrick Drahi may have for BT now that the billionaire businessman and serial dealmaker has increased his stake in the Group to 18%.
In an interview with This is Money, Selley admitted that "I do not know what he wants", although he confirmed that he has met Drahi several times over the years to exchange ideas about the construction of broadband networks.
Speculation has been rife about what Drahi intends to do with BT since his business Altice UK increased its holding in the Group to 18% from the 12.1% stake it acquired earlier in 2021 (BTwatch, #331).
Although Altice UK made assurances at the time that it does not "intend" to make a takeover bid, it reserves the right to change that position should "circumstances" change.
Analysts have also previously warned that Drahi could seek to raise BT's equity value via a sale or partial divestment of Openreach. There has been speculation that private equity firms are examining Openreach, which has a valuation of as much as £40bn, reflecting a growing appetite for telecoms' undervalued stock in Europe.
Selley told This is Money that the backing of a major corporate owner such as BT, which he indicated has the sympathetic ear of the UK government, certainly suits Openreach right now. He insisted that he gets "great support" from BT. "What I'm doing is no cheap hobby. They're showing great confidence in us", he said.
Selley added: "They are behaving as a very good owner and they accept a business case that has a very long payback".
Lessons in fibre
Openreach is currently tasked with building a fibre‑to‑the‑premises (FTTP) network to 25 million premises by the end of December 2026. In February 2022, Selley said the network provider was more than a quarter of the way to achieving this target with a footprint of 6.5 million premises, including two million rural premises.
Selley, who has held the CEO post at Openreach for six years, indicated that he previously met with Drahi to discuss "best practices" that he could implement for the construction of the UK broadband network.
Indeed, Drahi's Altice group has some experience in building fibre networks in France, Israel, Portugal, and the USA. Drahi has also been publicly supportive of BT and Openreach's strategy to deploy full‑fibre networks in the UK.
In December 2021, a Proactive Investors report quoted Berenberg analysts as saying that Selley had learned about building methods, network architecture, and labour arrangements from visiting Altice operations in France and Portugal, among others.
Selley also revealed some of the concerns that are currently keeping him awake at night. These include getting the right logistics in place to support his goal for the entire Openreach commercial van fleet to be non‑carbon emitting by 2030. For example, Selley wants the government to increase the limit on numbers of grants for commercial electric vehicles from the current level of 1,000 per UK tax year.
He also would like to have legal access rights to commercial tower blocks in the City of London. It is often difficult or impossible to contact landlords of such buildings for permission to replace old copper cables with fibre. "You can't phone, email, they don't have a contact name. You write and nothing comes back", Selley said.

Anne Morris is a freelance journalist, editor and translator. She has been working as a reporter and news analyst for TelcoTitans since 2016.