Infra provider claims install quality, efficiency, and consistency gains from roll out of video analytics software from partner Vyntelligence.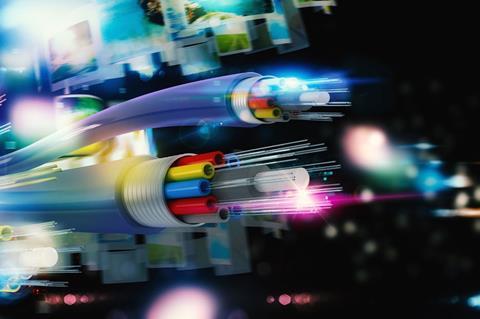 Openreach flagged a deployment of AI-equipped technology to enable "remote audits" of local loop unbundling (LLU) kit installations and cut down on unnecessary follow-up site visits.
The SmartVideoNotes software, from London-based video analytics player Vyntelligence, has been deployed to support field engineers when they are installing communications provider customers' equipment in Openreach exchange racks.
The provider is required to perform full 'quality audits' of communications provider kit deployments before handover, and claimed that since adopting the software it has been able to conduct "around 100%" of these site checks remotely, speeding up the process significantly.
Cutting the error count
Through the SmartVideoNotes app, field engineers capture short, guided videos of installations from their smartphone, that are then sent to the back office and "transformed into data" for analysis by Vyntelligence's Vyn platform. The system uses artificial intelligence and machine learning technology to label, tag, and categorise the video content, making it searchable and actionable.
Glyn Albrow, LLU Infrastructure Process Specialist at Openreach, noted the provider was previously incurring significant time and cost to source auditors to inspect equipment installations physically, particularly in remote locations. Kit was often installed and sitting idle at sites for two weeks before it was opened up for the CP client to switch services on.
This lag prompted Openreach to "start looking at alternative solutions", he said. The deployment of SmartVideoNotes is said to have cut handover times by 71%.
The application has also driven a 68%-cut in "quality defects" and 93%‑reduction in "failed audits" — "our biggest gain", according to Albrow. Openreach was previously experiencing a "high percentage of snags on deliveries", he said. "I'm not going to say there was a lack of ownership or accountability, but snags were something we were getting a lot of, so we were having to do retro-visits to sites to rectify issues in the installation that weren't completed properly at the time of the install", he said.
Albrow also cited "inconsistencies" in how checks were conducted by different auditors, so the new platform has created more harmonisation.
Vyn win
Securing the buy‑in of auditors and field workers was key to the project, said Albrow. "It was a difficult thing to start with, but it sold itself once people started to trust that it could work", he added.
Efficiencies created by the solution have enabled Openreach to redirect resource towards its flagship fibre-to-the-premise roll out programme and other "additional channels of work". Uses of the solution are also being explored outside LLU.
Albrow discussed the SmartVideoNotes rollout during a virtual event held in December 2021 by Innovation Martlesham, the ICT cluster at BT's Adastral Park R&D base. Vyntelligence joined the scheme in early‑2021, with BT using the announcement to flag it was exploring use of the startup's technology to "drive operational efficiency in field operations" (BTwatch, #321).
Quality control
As well as telecoms industry use-cases, the SmartVideoNotes solution is being targeted at facilities management, utility, and construction businesses for health and safety and remote assurance, said Simon Jackson, Senior Account Director at Vyntelligence.
It is being applied by some clients to help supervisors remotely monitor work taking place on site, or to check safety guidelines are being followed correctly, he said. "Alerts/nudges" are sent out if workers are not using the correct protective equipment or displaying the right signage.
Jackson argued the platform can not only reduce cost and risk, by cutting down on snagging and reworks, it can also help customer engagement by accelerating delivery of projects and redirecting work away from contact centres. "We know that many businesses are losing billions in terms of unnecessary field visits and rework", he added.