Direct talks between Openreach and government officials confirmed.
COVID-19 surge halts operations.
Openreach seeks to highlight public importance of connectivity.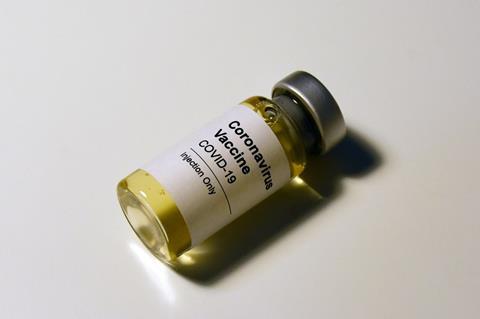 Openreach confirmed it has urged the UK government to offer its engineers access to the COVID-19 vaccine during 'phase two' of the country's vaccination programme.
BT's infrastructure arm confirmed to TelcoTitans that representatives have spoken "directly and independently" to the Department for Digital, Culture, Media and Sport about the possibility of fast-tracking vaccines to its field engineers, owing to their higher risk of exposure to the disease.
"We've more than 25,000 field engineers out there building and maintaining our network, going into customer homes etc — out of more than 34,000 people total, so they'd be our priority."

Openreach.
The comment follows news earlier this month that Openreach had been forced to call a halt to some broadband deployment tasks as a result of the recent coronavirus surge. Similar action was taken in March 2020 (see below — BTwatch, #311).
The hiatus affects new installations of ultrafast broadband, which require an engineer to be inside a home for an "extended period of time" — and is expected to last until at least 1 March 2020. There are a host of exceptions — when visits are required to resolve outages, for example — but it appears that Openreach engineers will be avoiding prolonged time inside customer homes.
A plea made in public
Speaking to the Mail on Sunday, Openreach's Managing Director for Service Delivery Olly Kunc stressed that the access services division's engineers provide an essential service that not only keeps "people connected" but also "safe and warm in their homes". Indeed, the skeleton service Openreach adopted earlier in the pandemic prioritised urgent repair and essential work for critical infrastructure clients (such as health services and groceries, for example), and those deemed most vulnerable (BTwatch, #311).
The decision on whether or not Openreach engineers will receive a vaccine during the next phase of the rollout will be linked with whether their occupation is considered a "priority" or "essential to the pandemic response", according to the government's Joint Committee on Vaccination and Immunisation (JCVI) guidelines. But the message from Kunc was clear: these are "front line" workers, and it would be a "great thing" if they are immunised after "critical people".
Kunc was referencing the high risk groups currently being vaccinated as part of 'phase one' of the Coronavirus vaccine rollout, which is primarily premised on age. Within this more vulnerable section of the population, the top four risk groups are: adults over the age of 70; the clinically vulnerable; older adult residents and staff of care homes; and frontline health workers (see table).
The JCVI is expected to release details of 'phase two' — including the people next in line for a vaccine — during the course of the next month. But it is unclear at this stage when exactly 'phase two' will commence. Prime Minister Boris Johnson declared last week that it was a "realistic expectation" that all people within the top four risk groups (see table) will have received a first dose of a COVID-19 vaccine by mid-February 2021 (and it is widely hoped that 'phase one' could be completed by spring 2021).
COVID-19 vaccine, 'phase one' rollout timeline
Risk category
Risk Group
Source: Joint Committee on Vaccination and Immunisation.

1

Residents in a care home for older adults and their carers.

2

All those 80 years of age and over and frontline health and social care workers.

3

All those 75–79 years of age.

4

All those 70–74 years of age and clinically extremely vulnerable individuals.

5

All those 65–69 years of age.

6

All individuals aged 16–64 with underlying health conditions that put them at higher risk of serious disease and mortality.

7

All those 60–64 years of age and over.

8

All those 55–59 years of age and over.

9

All those 50–54 years of age and over.

Sam Patterson is a Staff Reporter for TelcoTitans, contributing telecoms news analysis since September 2020 as part of the TelcoTitans Editorial team.