Openreach Northern Ireland on track to exceed FY20–21 full‑fibre target.
Overlap emerges with Openreach plan and publicly funded project.
NI leads UK with highest full‑fibre availability.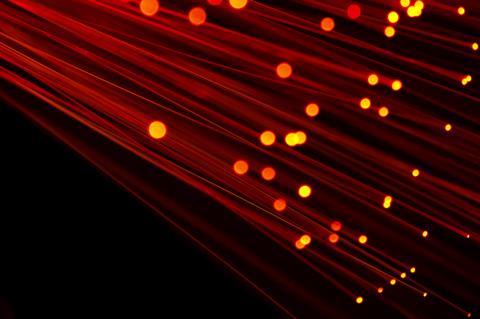 As Openreach Northern Ireland (NI) is set to surpass its fibre‑to-the‑premises (FTTP) build target of 525,000 premises by the end of March 2021, it recently caused a local stir over the £165m Project Stratum contract it lost to upstart rival Fibrus (BTwatch, #308, #315–#316, and #318).
According to a report in ISPreview citing several sources, Openreach NI sent a letter to a local authority that implied it would have delivered FTTP to more premises if it had been awarded the Project Stratum contract. The letter also reportedly suggested that Openreach's commercial build plan now includes some of the areas covered by the project, even though its previous bid for the contract would have required state aid to build in these areas.
Project Stratum is a £165m publicly funded rural broadband programme that will supply broadband connectivity to 79,000 homes in Northern Ireland that do not have access to broadband speeds of at least 30Mbps. Openreach NI and Fibrus were the final bidders and the contract was awarded to the latter in November 2020.
The letter looks awkward for Openreach NI, as well as for the Northern Ireland government. It raises questions about the bidding process, how public funds will be spent, and the government's market review that determined how many premises will be covered. Generally, the episode highlights the challenges of identifying areas for public funding in an evolving broadband infrastructure market.
Open about reach of FTTP in NI
In comments sent to BTwatch, an Openreach NI spokesperson said the company regularly communicates with public bodies in the UK and shares commercial build plans with them. The spokesperson added that build plans are published on its website at least one year in advance and that there have not been any recent changes.
The Project Stratum tender process started in 2018 and the intervention area was defined several years ago, "so naturally, things have changed", said the spokesperson. There is some overlap in Openreach NI's commercial plans and the project's intervention areas, but Openreach said it had communicated these plans and that the government has decided to keep some locations within the project's area. The operator did not specify how many premises were involved.
"The Stratum procurement process was run at a time when there was significant growth in industry plans. That included our own commercial intent, which increased to 20 million UK premises, including 3.2 million homes and businesses in what Ofcom defines as the toughest‑to-serve third of the country. We continue to be transparent about where these locations are, but we totally respect the [Department for the Economy/DfE] decision to keep some of them within the intervention area. Whilst we'll continue to review our plans, there are some locations where the build is either already complete or well underway — and we do intend to deliver on our commitment to upgrade as many locations as we can in NI, without public subsidy. Whilst we were disappointed not to win the Stratum contract, we still fully support its objectives and we wish the DfE every success in its delivery. "

—  Openreach NI spokesperson.
As commercial broadband deployment plans evolve, it is not unusual for the changes to affect publicly funded programmes and for adjustments to be made in subsidised build areas. Local authorities can request that premises are removed from subsidised programmes if they see that they will be covered by commercial investment.
The DfE has not said whether it will review the Project Stratum areas.
"The Department for the Economy is fully satisfied with the procurement process and cannot comment further on individual tenders.… The Department and Building Digital UK's National Competence Centre are satisfied that the procurement was robust. Project Stratum's implementation is progressing as planned, and the Department's aspiration continues to be to maximise broadband coverage to ensure that citizens in this predominantly rural intervention area benefit from access to NGA [next‑generation access] broadband. "

— Northern Ireland Department for the Economy spokesperson.
NI leads UK in full‑fibre availability
Openreach NI set a target to reach 525,000 premises with FTTP by the end of March 2021 and said it is on track to exceed that goal. Currently, its "Gigabit-capable full‑fibre" broadband reaches more than half of premises in the province.
According to a report by consultancy firm Hatch that assesses BT Group's economic impact in the UK, Northern Ireland is the "most digitally connected region in the UK".
The latest data from regulator Ofcom in December 2020 shows that 56% of homes in Northern Ireland have full‑fibre broadband, which is up from 41% a year ago, and far outstrips availability in England (16%), Scotland (17%), and Wales (19%). The rollout is progressing rapidly in the region with more than 190,000 homes connected in the last twelve months. However, the disparity between urban and rural locations remains wide: 71% of homes in urban areas have full‑fibre broadband compared with 17% in rural areas.