Cheaper "Equinox" wholesale pricing offer to start on 1 October.
Ofcom confirms no action needed on Openreach offer.
Fibre altnets strongly opposed and considering next steps.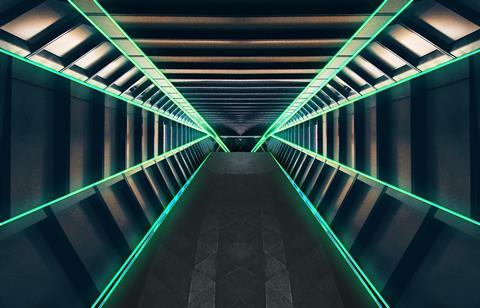 Ofcom approved Openreach's new wholesale FTTP offer, in a decision that overruled strong objections from alternative fibre network builders that the pricing scheme would undermine infrastructure competition and investment.
On the day before Openreach's prices are due to be launched on 1 October, Ofcom confirmed its provisional position that it will "not take any action at this time" and that the new offer will not have a "material impact on competition" (BTwatch, #328). The decision is a win for Openreach, and a first test of the principles set out in Ofcom's Wholesale Fixed Telecommunications Market Review in early‑2021 (BTwatch, #322).
The wholesale offer, branded "Equinox", is intended to encourage take up of full fibre and accelerate the transition from copper‑based broadband to FTTP. Openreach will offer ISPs discounts for fibre products if they commit to stop selling older broadband products and instead buy mainly FTTP where it is available. The lower prices can be locked in for ten years to September 2031.
Speaking at the recent Connected Britain event, Mark Shurmer, MD of Regulatory Affairs at Openreach, said that customers have been asking for "longer term pricing certainty" and that the Equinox offer is aimed at encouraging ISPs that buy from Openreach to "put the majority of their new business over our new fibre network where it's available and, in return for that, we will give them a discount on full‑fibre prices".
"It's very much about making full fibre the default technology choice", said Shurmer, adding that "there's nothing to stop them should they choose to put business with other suppliers".
Thumbs up from Ofcom
Openreach announced the Equinox offer on 1 July with the required 90‑day notice period, which has given market players a chance to review and prepare. The reaction has been sharply divided: retail ISPs are broadly supportive because they will benefit from lower wholesale prices, while altnets of all sizes — including CityFibre and Virgin Media O2 — strongly oppose the offer, arguing that it will deter ISPs from using networks other than Openreach, discourage fibre investment, and harm competition.
In Ofcom's view, the new wholesale pricing will be good for consumers because it promotes network‑based competition and investment in "gigabit‑capable networks", while ISPs are "likely to benefit" from infrastructure competition.
As for altnets, Ofcom acknowledged they are "likely to face stronger competition from Openreach", but determined that the new pricing structure does "not create a potential barrier to using altnets" and that the discounts "do not raise concerns in terms of targeting or their impact on altnet build".
Not over yet?
Ofcom's final decision might not be an end to the matter, however, as altnets have indicated they are considering what to do next.
In a statement sent to TelcoTitans, CityFibre CEO Greg Mesch said it was now examining Ofcom's decision and "considering appropriate next steps".
" Ofcom's decision to approve the Equinox offer is contrary to its own policy of promoting competition to BT Openreach by encouraging alternative network investment in the interest of consumers. Infrastructure competition from CityFibre and other builders will ensure consumers benefit from better products at better prices — for the long term. The Equinox offer is an attempt by BT Openreach to limit that competition, ultimately denying consumers these real benefits. "

— Mesch.
Chilly development in hot fibre market
Equinox was a heated point of discussion at the recent Connected Britain event in London, where many of the UK's fibre builders gathered for the first time since the breakout of the coronavirus.
Speaking at the event, James Fredrickson, Head of Policy and Regulation at Gigaclear, a rural fibre altnet, said Openreach's new pricing has "massive ramifications" for Project Gigabit and will have a "chilling effect" on investments in "Area 3" — Ofcom's designation for non‑competitive rural regions.
In its response to Ofcom's consultation, Gigaclear stated "the Equinox discounts function to drive down the pricing of multiple product bands to be below the point at which network operators building network infrastructure in Area 3 could meaningfully recover their … incurred costs. This will in turn undermine the business case for sub‑national competitive entry in rural areas".
The Equinox issue also came up in a panel discussion about the current investment climate in the context of risk and uncertainty for newcomers to the UK fibre market. Charles Cameron, partner at independent merchant bank Cameron Barney, said that "if I were raising money for a wholesale fibre company at the moment and faced the Equinox pricing, I think I would feel a chill".

Michelle Donegan is an experienced telecoms writer and has been contributing as a reporter and news analyst for TelcoTitans since July 2020.