Regional fibre programme reaches its conclusion with targets surpassed.
R100 scheme to pick up the baton in 2021 to continue superfast expansion to Scottish hinterlands.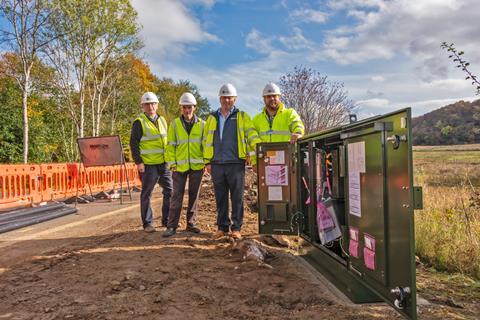 Openreach flagged it had neared completion of the Highland & Islands fibre project, preparing the way for the Reaching 100% (R100) programme to continue the roll out of superfast (30Mbps+) broadband.
In early-December 2020, Openreach connected South Whiteness in Shetland — one of the last regions to be covered by the £146m fibre rollout initiative.
The Highlands & Islands project connected 245,000 premises across 290 towns and villages with fibre-based broadband, reaching 93% fibre network access coverage, in 2019, up from 4% six years prior. Coverage exceeded initial expectations by reaching 37,000 additional premises, with Highlands & Islands Enterprise (HIE), the project lead, boasting increased efficiencies and extra funding. Some 6,500km of fibre was laid in total.
The project was part of the broader Digital Scotland Superfast Broadband (DSSB) initiative, for which Openreach is the infrastructure provider. HIE led the Highlands & Islands half, while the other half covered the rest of the country. The DSSB as a whole has now passed 950,000 premises.
Another step forward
Robert Thorburn, Partnership Director for Scotland at Openreach, described the project as "transformative" for rural communities. "The huge expansion of the fibre network across the region leaves a strong legacy to build on", he said. "We look forward to the next stage of the journey".
This next stage is the R100 programme, which will bring to the Highlands & Islands £384m in investment from the devolved government as it targets 100% fibre coverage across the country by end-2021. The R100 ambition will be delivered through three strands: three region-based R100 contracts, funded by the Scottish government; the Scottish Broadband Voucher Scheme, which offers up to £5,000 funding towards building superfast connections to premises; and "commercial coverage".
All three regional R100 contracts were awarded to Openreach in 2019, although the largest contract covering the north of the country was subject to a legal challenge from fibre altnet Gigaclear (BTwatch, #309 and #316). This challenge appears to have been negated, though, by the government going ahead and signing the deal in December 2020, enabling Openreach to start work.
Confirmation of the award came as Katie Milligan was named incoming Chair of Openreach Scotland. Milligan, the division's Managing Director for Customer, Commercial & Propositions, provided the supporting quotes accompanying the announcement and said Openreach was "ready and raring to go", and that delivering the promised connectivity would "bring new challenges to test our engineering inventiveness".
Size
Contract value

R100 contracts

Source: Scottish government.
North

99,288 premises

£384m

Central

53,570 premises

£83m

South

26,090 premises

£133m

Joseph Purnell is a Staff Reporter for TelcoTitans, contributing telecoms news analysis since 2019 as part of the TelcoTitans Editorial team.