The call services market is changing and Ofcom proposals aim to keep up with the times.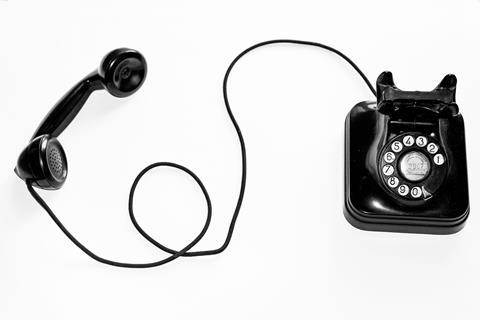 UK regulator Ofcom launched a consultation on proposed changes to the way it regulates landline and mobile voice calls, which could see BT relieved of some regulatory burden in part of the wholesale voice market, and bear new regulation in the area of IP interconnection. The consultation period runs until 8 October 2020.
Ofcom's Wholesale Voice Markets Review sets out plans for regulating wholesale call services from April 2021 to March 2026. The proposals reflect how calling behaviour has changed over the last several years — that is, landline calls are declining and mobile calls are increasing, while the public switched telephone network (PSTN) is being replaced and landline calls are increasingly delivered over IP networks.
BT plans to migrate fixed-line services to its IP network and switch off the PSTN analogue network by 2025 (BTwatch, #296–#297 and see separate report). As a result, interconnection with other networks will shift from traditional time-division multiplexing interconnection to IP interconnection during the next Ofcom review period. This transition is one of the key issues addressed in the proposed changes to wholesale voice regulation.
To ensure competitive wholesale voice markets, Ofcom proposes the following:
Deregulation of the wholesale market for landline call origination: This would remove the current regulation on BT's Wholesale Call Origination (WCO) service because there are more options available on the market for supplying calls. BT has offered to maintain its WCO service through the end of 2025.
Call termination price caps: A lower mobile call termination price cap, in line with the lower costs of providing call termination, is proposed to be between 0.257 and 0.485 pence-per-minute. The landline call termination cap will remain the same at 0.0292 pence per minute.
Termination rates for calls originated outside UK: Ofcom wants to allow operators flexibility to charge providers from European Economic Area countries the same termination rate that they are charged, even if the rate is higher than the UK termination price cap. "For calls originated from abroad, to require UK providers to charge no more than the equivalent rates charged by their international counterparties where those are higher than the UK regulated cap". Ofcom explains that this differs from current regulation, "where the termination price caps apply to all calls regardless of their origin".
More focus on modern IP interconnection: As Ofcom expects IP interconnection to eclipse traditional interconnection methods, it proposes to regulate IP interconnection "so that BT has to interconnect on fair, reasonable and non-discriminatory terms, including on prices". Ofcom is not proposing to "set more specific charge controls on BT for IP interconnection", but will require BT to publish a "timetable for interconnection migration".
IP interconnection regulation: From April 2025, Ofcom proposes that BT will be required to offer interconnection to its IP network for all landline calls at the regulated termination rate. Ofcom notes that this means that "BT will no longer be able to charge for certain additional services for IP interconnection, on top of the regulated termination rate", from April 2025.
Calls to 070 numbers: Ofcom will continue to impose mobile termination rates on calls to 070 numbers to avoid "high prices, bill shock and scams".
Donor Conveyance Charges (DCC): Ofcom wants to "remove charge control for conveyance of calls to ported mobile numbers" (i.e., DCC) but will require the charges to be set at costs.
Common technical standards: Ofcom wants to "incentivise the use of common technical standards", but stops short of requiring specific technical standards.

Michelle Donegan is an experienced telecoms writer and has been contributing as a reporter and news analyst for TelcoTitans since July 2020.