Longstanding media transport partner Nevion upgrades BT Media & Broadcast's video exchange service with its VideoIPath solution.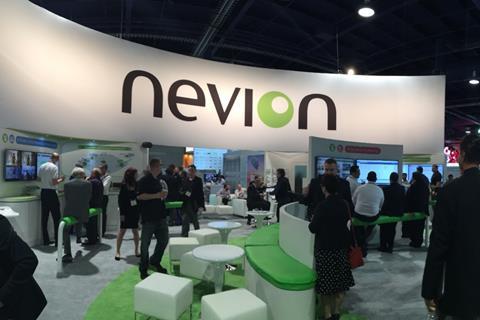 Sony Group-owned media transport specialist Nevion integrated its VideoIPath solution with BT Media & Broadcast's FacilityLine video exchange service. The offering went live in January 2021.
The Nevion partnership adds orchestration and software-defined network (SDN) control software to FacilityLine controls — ostensibly enabling autonomous SDN management for FacilityLine customers. VideoIPath now covers 1,500 content sources across 2,000 destinations and will facilitate "more than 250,000" video exchanges in the first year following its launch, the companies indicated.
Faisal Mahomed, Director of Media & Broadcast at BT Wholesale, explained that the partnership will "improve" the product's customer interface, "simplify" the customer experience, and add "flexibility" for further changes and solutions.
A familiar face
BT has been working with Nevion for "more than a decade", focused broadly on building out IP-focused broadcast technology solutions. The vendor, which was acquired by Sony Imaging Products & Solutions in September 2020, has in the past stressed its collaboration with BT in building out the VideoIPath software (BTwatch, #220, #256, and #287). Nevion has also had a presence at BT's Adastral Park for several years, and was invited by BT to join the 5G-VINNI research project in mid-2019. Nevion is supporting the project's live media production use-cases (BTwatch, #315). Links also stretch to personnel, with Nevion's Chief Technologist Andrew Rayner and Director of the BT account Steve Hard among the BT alumni in the vendor's ranks.
BT Media & Broadcast partners (and what they bring)

Source: BT Media & Broadcast.

Aspera

Bulk data transport for Media Move.

Cobham

Radio frequency technology for Media Live.

Deluxe MediaCloud

Software-based broadcast playout solution.

Ericsson

Video processing technology.

Intelsat

Allied to deliver managed media solutions on terrestrial and satellite networks.

Jackshoot

IP-based live streaming for Media Stream.

Megahertz

Media service system delivery.

Nevion

Media networks and SDN control solutions for FacilityLine.

Sony Media Cloud Services

Workflow, collaboration management, and file transfer solutions.

Joseph Purnell is a Staff Reporter for TelcoTitans, contributing telecoms news analysis since 2019 as part of the TelcoTitans Editorial team.