Patrick Drahi free to make bigger move on BT from 11 December.
French billionaire is planning to increase BT stake, reports Reuters.
Sources say any move likely to involve DT.
Höttges keeps cards close to chest.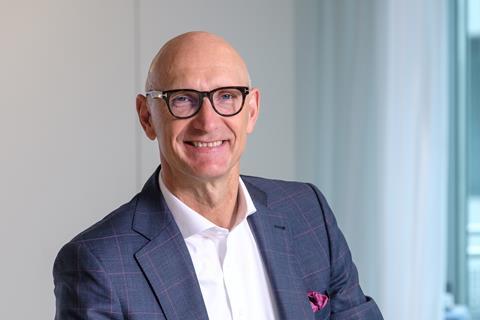 As speculation mounts that French billionaire Patrick Drahi plans to take a larger share of BT Group, Deutsche Telekom (DT) Chief Executive (CEO) Timotheus Höttges said he is keeping "all options open" regarding the Group's 12.06% stake in the British operator and remained coy on the subject.
Drahi is reportedly eager to have greater influence and increase his stake in BT beyond the 12.1% acquired via Altice UK in June (Deutsche Telekomwatch, #105), according to Reuters. At the time of the surprise raid on the UK incumbent, Altice UK said it would not pursue a full takeover and UK regulations barred it from acquiring more shares for six months.
That means Drahi will be free to make a bigger move on BT from 11 December 2021. Now all eyes are on DT because any share increase by Altice is likely to involve the German operator, according to Reuters' sources. Altice is also reportedly mulling whether to maintain its presence in Portugal, but a representative from the company told Reuters that its Altice Portugal business, which includes the former local assets of incumbent Portugal Telecom, was not for sale.
DT demure before December denouement
Speaking during DT's results presentation for the three months to 30 September 2021 (Q3 FY21), Höttges said he could not speculate at this time or "open up our hands to show the market where we are heading" (as transcribed via VIQ FD Disclosure).
However, he noted that the BT stock is "something which we see as a long-term value creation for us, and it's very interesting to see what's happening around that asset here … it's good to have that stake in this dynamic environment".
Höttges added: "BT has done a lot of things right", pointing to recent cost reduction and that the "fibre story is doing well".
Previously, during DT's Q2 results presentation, Höttges hinted that things could get "exciting" regarding BT in the last three months of 2021, and that he was "ready to talk" with Drahi (Deutsche Telekomwatch, #107).
DT has done little to suggest it is in a hurry to divest its 12.06% stake in BT — which was secured as part of its sale of EE back in 2016 and is now sequestered in the Group's pension fund. However, it has also held back from a more aggressive approach to its participation in the UK telco's affairs.
The Group has numerous times in the past been mooted as a potential full buyer of its British peer, as well as having repeatedly expressed enthusiasm for closer strategic collaboration with different departments of BT (which thus far has appeared low key).
On the other hand, DT is focusing on de-leveraging following the Sprint merger, and has its own M&A growth plans to pursue (and fund), including a prospective move to re-inflate its T-Mobile US (TMUS) stake to above 50%.
In September 2021, DT increased its stake in TMUS from 43.2% to 48.4% by using part of the €3.8bn proceeds from the sale of T-Mobile Netherlands to reset its relationship with SoftBank along with call options agreed with the Japanese operator in 2020.

Michelle Donegan is an experienced telecoms writer and has been contributing as a reporter and news analyst for TelcoTitans since July 2020.