Investor appetite still strong for UK's busy fibre build scene.
Altnets swell ranks to 100 and counting, some start to snap up rivals.
Old guard Openreach keeps ahead of the pack with seven million premises passed for full-fibre rollout.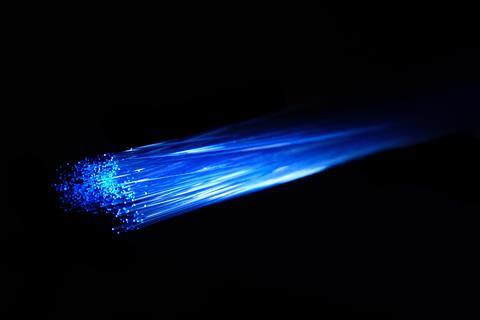 As Openreach flagged a full-fibre milestone of seven million premises passed, smaller rivals continued to rake in money for ambitious network plans in the UK's busy fibre build scene.
CityFibre hauled in another £300m in March 2022 from existing shareholder Emirati state-owned Mubadala Investment Company, adding to the £500m it previously invested as part of the operator's £1.125bn financing package in September 2021.
CityFibre has raised £1.4bn in the last six months, claiming the sum to be the "largest ever financing for UK full-fibre deployment".
The wholesale fibre network operator said the new investment would go toward its £4bn plan to reach eight million homes by the end of 2025 across 285 cities, towns, and villages, as well as support its participation in Building Digital UK's (BDUK) Project Gigabit programme for rural areas (BTwatch, #323 and passim).
The "need and appetite for carrier-neutral wholesale network competition at scale is clear", said Greg Mesch, Chief Executive (CEO) of CityFibre.
Another national wholesale fibre builder, Netomnia, has also had big gulps from the funding tap. The company, along with its internet service provider (ISP) YouFibre, secured £295m led by DigitalBridge Investment Management in April 2022. Existing shareholders Advencap and Soho Square Capital also participated.
The new funding follows just four months after the altnet and ISP raised £123m that included £5m from its founders, £25m from Advencap, £20m from ESO Capital Partners UK, and £73m in debt provided by Avenue Capital Group.
Netomnia, founded in 2019, plans to reach one million premises by 2023 and has so far passed 130,000 homes and businesses since the network build started in 2020.
Other recent big-money news is Macquarie Capital's plan to invest and mobilise £12bn to support "sustainable infrastructure" in the UK through projects in ten areas, including offshore wind, solar power generation, electric vehicle charging infrastructure, carbon capture and storage, and gigabit broadband (BTwatch, #332).
Macquarie owns Hull-oriented KCOM and has a majority stake in rural altnet Voneus Broadband. In Macquarie's gigabit broadband project area, both operators will receive some of the new investment to expand their networks.
Wagging the FTTP long tail
Since 2019, an average of around 30 companies per year have been granted network authorisations (so-called 'code powers') by regulator Ofcom, compared to an average of six per year in the previous decade, according to a survey by consultancy Communications Chambers. The pace looks the same so far in 2022 as seven companies received code powers in the first few months of the year.
There are around 100 altnets with plans to deploy fibre-to-the-premises (FTTP) in the UK of various size, maturity, and business models — national, regional, rural, city-focused. Some are so new they are thought to exist only on PowerPoint, as Community Fibre Chairman Olaf Swantee pointed out in an interview with the Financial Times in 2021 (BTwatch, #327). Collectively, altnets are expected to spend around £12bn to support network builds that could reach 30 million premises by 2025, according to a report by Point Topic for the Independent Network Cooperative Association (INCA).
Many and mini
While they are many in number and still growing, they are individually dwarfed by the old guard, Openreach and Virgin Media O2 (VM O2), which remain dominant in terms of homes passed, build plans, and investment power. INCA estimated that independent operators passed almost three million premises by the end of 2021, according to ComputerWeekly.
In contrast, Openreach alone has built full-fibre broadband to seven million homes and businesses as of April 2022, while VM O2's Project Lightening reaches 2.7 million premises and its DOCSIS 3.1 gigabit network covers 15.5 million homes.
Openreach has recently revved its rollout engines to accelerate full fibre deployment to hit its goal of 25 million premises passed by December 2026. With the latest FTTP update, Openreach CEO Clive Selley boasted that "it took eight years for us to pass our first million premises, but only four months to pass our latest million".
Signs of consolidation
With so many players in the market, some with overlapping builds, some industry observers say altnet consolidation is inevitable. The current fibre situation is often likened to the UK cable industry in the 1980s and 1990s that saw many providers being merged, ultimately culminating in one big player: Virgin Media (BTwatch, #326).
Looking at the stated FTTP rollout plans of Openreach, VM O2, and all the altnets, Communications Chambers calculates the total premises passed adds up to about 75 million, which is around 2.5 times the number of premises in the UK.
There has been some M&A activity but much more is expected.
CityFibre acquired Fibre Nation from TalkTalk back in 2020 and fancies itself as a key player in altnet consolidation. CEO Mesch told The Times in November 2021 that the company was in discussions with companies that have "compatible footprint with ours".
London-centric Community Fibre acquired a majority stake in Box Broadband in August 2021, which operates southwest of the UK capital in Surrey and West Sussex. The move took the operator beyond its London heartland for the first time, and it has asked Ofcom to modify its code powers to provide country-wide services, according to Capacity Media.
In October 2021, Voneus snapped up Carlisle-based Solway Communications, gaining locations across Cumbria and the North of England. A month prior, Voneus also acquired IRG Computers, the company behind ResQNet — a wireless internet provider that serves rural areas across parts of Carmarthenshire, Ceredigion, Pembrokeshire, and the Swansea Valleys.
ISPreview reported in April 2022 that VISPA has acquired most of the FTTP sites deployed by British Fibre Networks, part of i4 Technology Group, and Openreach picked up the rest, which is understood to be about four sites and roughly 30 premises.
The deal followed news in December 2021 of Swish Fibre snapping up Essex-based People's Fibre for £2.8m, which had gone into administration, according to ISPreview. Swish Fibre is backed by Fern Trading and has a target to roll out full fibre to 250,000 homes in the Home Counties.
Digging the UK full-fibre scene: selected FTTP infrastructure providers
Notes: There are an estimated 28.1 million households in the UK. The number of private sector businesses in the UK was approximately six million, as of January 2021.

Sources: TelcoTitans; companies; Ofcom.

Ownership
FTTP premises passed (as of April 2022)
Coverage targets (current, future) *
Details

Old guard

Openreach

Wholly owned by BT Group, but legally separate with its own board and independent incentivised objectives. Accountable to BT board and shareholders.

7 million

Full-fibre footprint reached 7 million premises, including 2 million of the "final third" hardest to reach (April 2022).

FTTP premises passed increased by 1.8 million in the nine months to 31 December 2021.

BT targets 25 million premises by December 2026, which requires ramping up the rollout to four million premises per-year (BTwatch, #325).

The current pace of FTTP connections is 50,000 homes and businesses per week, as of April 2022.

In April 2022, Openreach added 36 new urban and rural locations to its build plan, covering 500,000 premises.

40 communications providers have signed up to Openreach's new long-term, full-fibre pricing offer, known as Equinox.

Prospects for accelerated fibre rollout may have been enhanced by Altice's entrance as BT's largest shareholder (BTwatch, #325).

Altice owner Patrick Drahi sees "significant opportunity" in the UK market, recognising BT's role in helping the UK government reach its target of universal full-fibre coverage.

Virgin Media–O2

Telefónica and Liberty Global.

Post-merger goals for VM–O2's ownership include fashioning the JV into a "national fixed-mobile champion" to rival incumbent BT.

2.7 million

Project Lightning, a £3bn expansion programme, saw 328,000 new premises passed in 2021, with 93,000 between October and December.

The operator said it expects to add more than 500,000 premises in 2022.

In December 2021, VM–O2 completed DOCSIS 3.1 upgrades to its hybrid fibre coaxial network, which now can support speeds of up-to-1Gbps to 15.5 million homes (BTwatch, #307).

The JV plans to upgrade its fixed network from HFC to FTTP and introduce XGSPON technology to offer speeds up to 10Gbps by 2028. It also plans to create a new fibre joint venture to expand its network to seven million premises in "greenfield areas", potentially bringing its FTTP reach to around 23 million by 2028.

There are suggestions that Telefónica may monetise its interest in Cornerstone Telecommunications Infrastructure Limited, a mobile infrastructure JV with Vodafone, to accelerate Project Lightning deployments.

KCOM

Macquarie Infrastructure and Real Assets took full ownership of the Hull-oriented business in 2019 in a deal worth £627m.

250,000

In October 2019, KCOM claimed full FTTP coverage across its core Hull and East Yorkshire franchise area (BTwatch, #307).

After launching in January 2020 phase one of a £100m project to extend FTTP coverage further, KCOM now reaches 50,000 properties in 20 towns and cities in East Yorkshire and North Lincolnshire.

The operator said it is passing 5,000 properties per month "in completely new areas for KCOM".

KCOM appointed a new CEO in April 2022. Tim Shaw (see separate)

In June 2021, KCOM announced the sale of its IT services arm, to "focus on our core strategy as a regional provider full fibre".

KCOM appears not to disclose wholesale customers, but is required by Ofcom to provide services on its footprint in a manner similar to Openreach.

Newer players (selected)

CityFibre (FibreNation)

Goldman Sachs, Antin Infrastructure Partners, Mubadala Investment Company, and Interogo Holding.

Takeover of FibreNation from TalkTalk unlocked £4bn of funding for FTTP investment.

1.5 million

CityFibre aims to offer FTTP coverage to eight million homes, 400,000 public sector sites, 800,000 businesses, and 250,000 5G access points, across 285 cities and towns, by end-2025.

As of March 2022, CityFibre has passed 1.5 million premises with fibre across the UK, of while 1.3 million homes in 60 cities were "Ready for Service", meaning residents could be connected in five working days.

Wholesale customers include TalkTalk, Vodafone UK, Zen, and 30 other independent ISPs.

Piggybacking on the CityFibre network, TalkTalk launched FTTP packages in Aberdeen, Bolton, Milton Keynes, and Peterborough in February 2021.

Hyperoptic

KKR acquired 75% of the business in a deal worth £500m.

825,000

Aiming to pass two million premises by the end of 2023.

Hyperoptic claims fibre presence in 57 towns and cities. The company plans to invest £200m in 2022 to accelerate network rollout of 1,500km of fibre to connect 400,000 more homes and businesses in all types of buildings (i.e., terraced houses, maisonettes, converted houses, and detached properties), going beyond its initial focus on muti-dwelling units. It also wants to keep its customer penetration rate of at least 30% on parts of the network that are older than two years.

Community Fibre

Controlled by Warburg Pincus with other investors including Deutsche Telekom Capital Partners (DTCP), Amber Infrastructure, and Railpen.

435,000

Warburg Pincus with DTCP committed to supporting £400m investment to pass one million London premises by end-2023, primarily targeting social housing.

In January 2022, Community Fibre committed to reach 2.2 million homes and businesses by end-2024.

Wayleave agreements were signed with three London boroughs (Barnet, Hackney, and Lambeth) in February 2021, allowing it to make FTTP available to an "extra 85,000" properties in the "coming months".

Entered a partnership with IT specialist Glemnet in 2019 to bring Gigabit-capable broadband to the latter's enterprise customers across the capital.

Acquired majority stake in Surrey-based Box Broadband in August 2021, expanding beyond London to the South of England.

Olaf Swantee, Chairman of Community Fibre (and former EE CEO) said in January 2022 that the operator had "tripled its roll-out pace over the last year".

G.Network

Majority-controlled by Luxembourg-based Cube Infrastructure Managers.

Raised £1bn via debt from four banks and an equity investment from the Universities Superannuation Scheme in December 2020 (BTwatch, #319).

240,000

Aims to pass approximately 1.4 million premises across 13 London boroughs with an "open access" full-fibre network by end-2025.

–

Gigaclear

£270m equity investment from Infracapital.

Additional £525m financing package from a consortium of ABN Amro, Lloyds, NatWest, and Santander in mid-2020.

Secured £190m in debt funding in December 2021 from ING, ABN Amro, Lloyds Bank,NatWest, NIBC, and UK Infrastructure Bank.

250,000

The provider claims FTTP presence in "more than" 22 counties across the UK's South West, Midlands, and South East.

It brought forward an initial target of reaching 500,000 premises with fibre by 2024 to 2023.

In May 2021, it reached a monthly pass-rate of 7,000.

Focused on underserved, rural communities. About 64,000 homes and businesses were connected working with several BDUK programmes.

Trooli (Call Flow Solutions)

Parent Call Flow launched Trooli in 2018, securing funding of €30m from the Connecting Europe Broadband Fund the following year, and a £5m from NatWest in January 2020.

Trooli secured a £67.5m senior debt facility in August 2021 from a consortium of commercial lenders with support from CEBF.

170,000

As of December 2021, Trooli has passed an estimated 170,000 premises across 70 towns and villages in East Sussex, Kent, and Berkshire and had expanded into East Anglia and Suffolk.

Aiming to pass 400,000 more premises in 2022.

Long-term ambition is to pass 500,000 premises with FTTP by end-2023, and one million by 2024.

James Parker, formerly Customer Success Principal at BT, was appointed Regional Build Director at Trooli.

The altnet is using physical infrastructure access products from Openreach to build its network.

Zzoomm

Secured "initial" £100m funding from Oaktree Capital Management in late-2020.

In October 2021, secured £100m debt facility from consortium of banks led by ING with Hamburg Commercial Bank and Kommunalkredit Austria.

6,200*

As of 31 December 2020, it passed 6,200 premises in Oxfordshire.

Coverage began in Henley-on-Thames, with plans to add towns and cities in the South West of England, to reach 126,000 premises, though target dates were not confirmed.

It is present in Henley-on-Thames, Hereford, Sandhurst, Ascot, Crowthorne, Crewe, Cannock, Thirsk, and Northallerton.

Longer-term ambition is to cover one million UK premises across 85 smaller cities and suburbs with fibre by 2025.

Founded in 2018 by Matthew Hare, the former CEO and founder of rival altnet Gigaclear.

F&W Networks

–

5,000

Provider has started an FTTP rollout in Horsham, West Sussex.

Long-term ambition is to pass one million premises across the UK by 2024, though not all of these will be full-fibre. Fixed-wireless access networks will be used where FTTP is deemed unviable.

–

BAI Communications

Majority owned by the Canada Pension Plan Investment Board since 2009. Alberta Investment Management and the Canada Pension Plan Investment Board made a £1.4bn private investment in June 2021.

–

£1bn investment in "city-wide" fibre for London, leveraging street assets and its contract to provide connectivity to the London Underground (BTwatch, #326, #331, and #332).

Steve Pusey, former Vodafone Group Chief Technology Officer, was appointed Chair of the Board in March 2022.

As part of 20-year contract with Sunderland City Council, BAI teamed with CityFibre to provide full-fibre backhaul connectivity for 5G neutral host small cell network.

Acquired UK-based mobile connectivity solutions provider Vilicom in December 2021.

Lightspeed Broadband

Backed by an investment consortium comprising Atmos Clear Investments and Kompass Kapital.

An initial £55m investment was secured, with a further £300m if rollout milestones are achieved.

Secured additional £60m funding from Sequoia Economic Infrastructure Income Fund in December 2021, bringing total raised to date to £115m.

30,000

FTTP construction work commenced in ten towns across South Lincolnshire and West Norfolk in April 2021.

As of March 2022, service is available in four towns: Stamford, Boston, Spalding, and Market Deeping, and are four more cities due to go live in April.

Aims to bring full-fibre connectivity to 200,000 homes and businesses across South Lincolnshire, Norfolk, Suffolk, and Essex by the end of 2022, and reach one million premises by 2025, to be "leading regional player" in the East of England.

Launched in February 2021.

The provider's senior management team includes CEO Steve Haines (former Managing Director of Strategic Partnerships at BT).

It is deploying fibre in partnership with contractors Plancast and RCU Solutions.

Netomnia (YouFibre)

Majority-controlled by Substantial Group Limited.

Secured £123m funding in November 2021 from Avencap, ESO Capital Partners, and Avenue Capital Group.

Secured further £295m equity investment in April 2022 from DigitalBridge, alongside commitments from existing shareholders Soho Square Capital and Avencap.

130,000

Striving to become a "national infrastructure provider" and pass one million premises by 2024.

FTTP network currently serves cites in North East England, North West England, East Midlands, South West England, South East England, Scotland, and Wales.

Founded by the former CEO of Community Fibre, Jeremy Chelot.

Relies on physical infrastructure access products from Openreach.

Rolling out fibre in partnership with infrastructure specialist Light Source.

toob

£75m grant from the UK government's National Digital Infrastructure Fund (managed by Amber Infrastructure Group) in 2019.

Secured £87.5m funding from Sequoia Economic Infrastructure Income Fund in December 2021.

–

Current reach of FTTP network is unclear.

Rolling out full fibre in Southampton and other towns in South of England, aiming to pass one million UK premises by 2027.

In late-2020, it reached a monthly roll-out rate of 2,000 premises.

Co-founder Nick Parbutt (a former Director of wholesale strategy at Vodafone) said that toob plans to be a "scale user of BT's ducts and poles".

Voneus

Macquarie Capital acquired a majority stake in March 2021, following an initial investment in August 2019, and added Israel Infrastructure Fund to the investment consortium.

Another known backer is BOOST&Co.

Jenson Funding Partners exited the business in April 2021.

–

Covering rural towns in 22 counties in England and Wales, current FTTP reach is not specified. FTTP builds have commenced in areas of Somerset and Bedfordshire.

"Near-term objective" of passing more than 100,000 "rural homes" with full-fibre.

Longer-term aspiration is to target the 1.6 million homes that do not have access to superfast broadband. though timeframes are unclear.

Voneus initially deploys fixed wireless access to rural communities, then upgrades to FTTP.

Founded in 2015.

Michelle Donegan is an experienced telecoms writer and has been contributing as a reporter and news analyst for TelcoTitans since July 2020.